Reviews
The home for all our fan reviews. We regularly send our team out to review a local gig and listen to new music albums so we can present our very honest reviews here.
Thursday 18 February 2016 - 11:31 am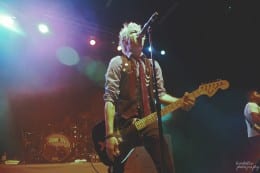 Kerrang! Tour fat. Sum 41, Roam & Frank Carter and The Rattlesnakes on…..
Tuesday 16 February 2016 - 10:46 am
Monday 15 February 2016 - 9:12 am
Monday 8 February 2016 - 3:40 pm
Monday 1 February 2016 - 2:31 pm
Tuesday 26 January 2016 - 2:47 pm
Monday 25 January 2016 - 9:49 am
Sunday 24 January 2016 - 7:23 pm
Sunday 17 January 2016 - 5:58 pm
Tuesday 12 January 2016 - 9:45 am