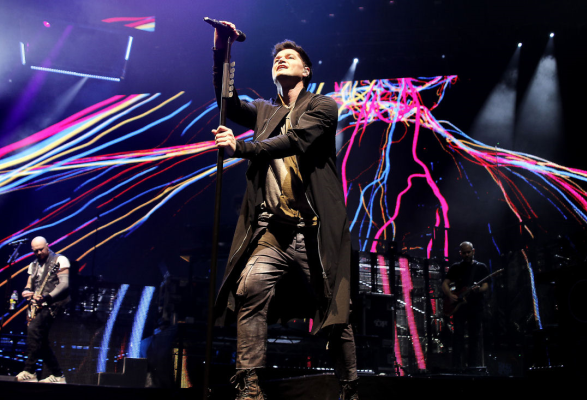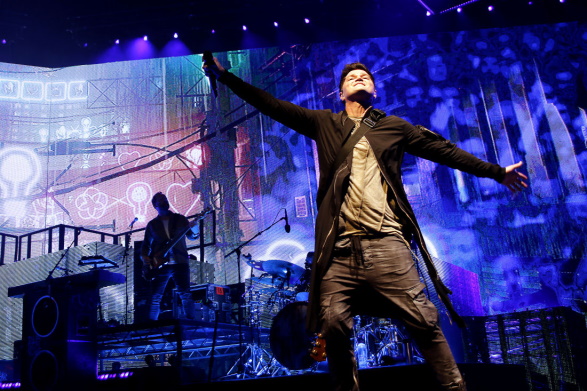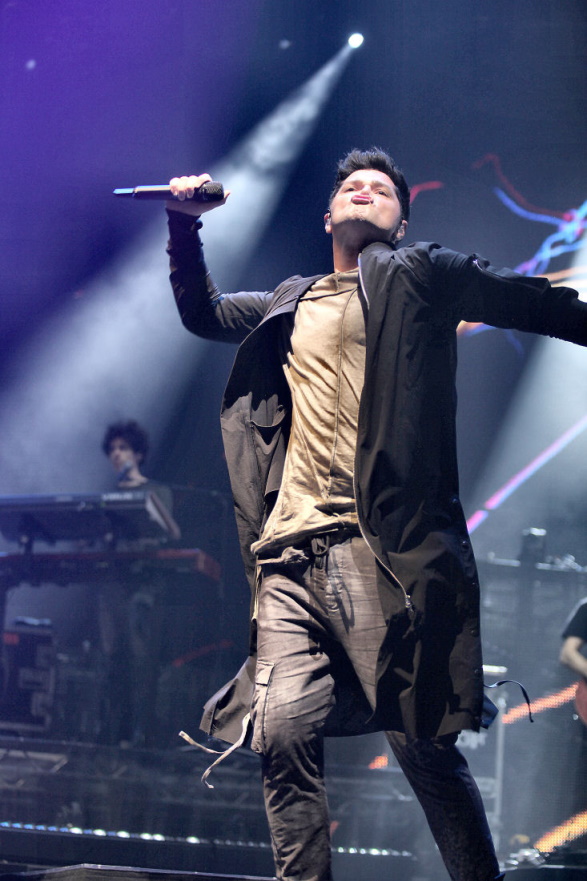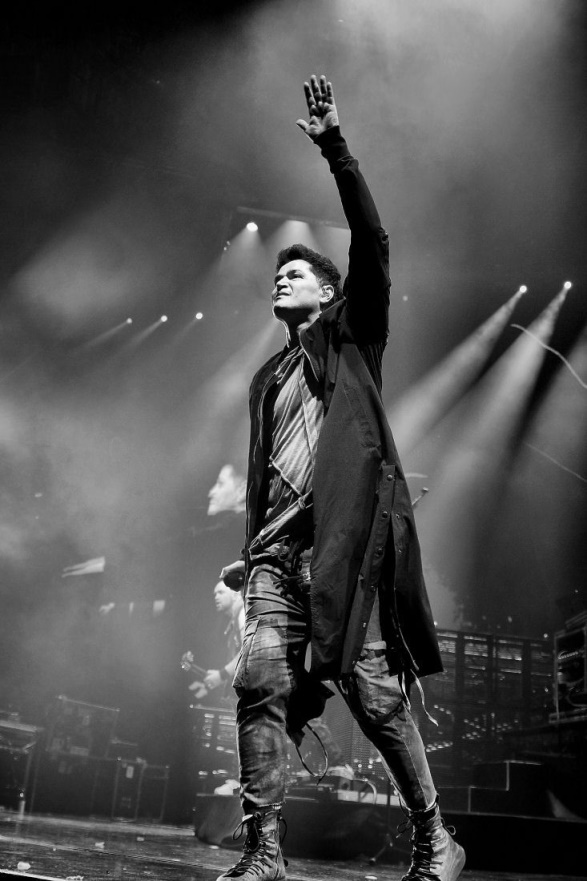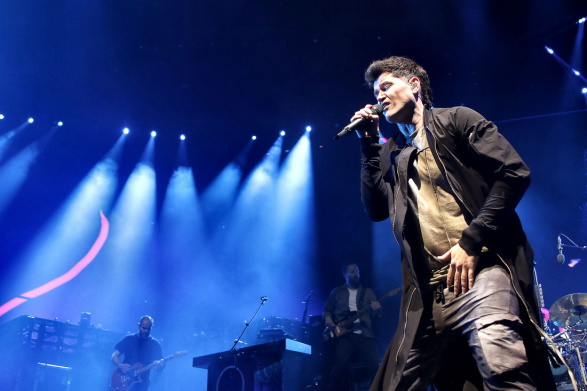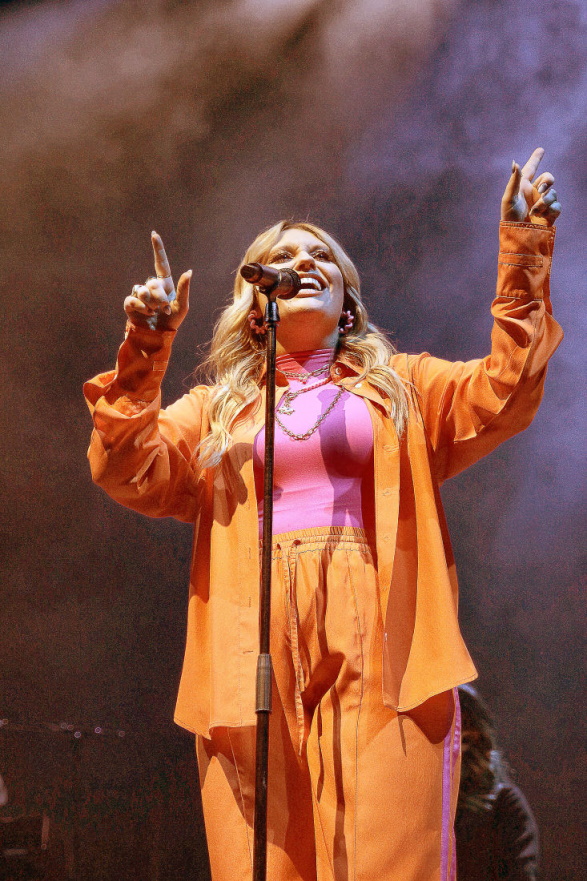 With the arena already pretty full, Ella Henderson took to the stage and basically knocked it out of the park. Since seeing her on her first headline tour a few years ago, she seems to have blossomed and certainly a more confident performer. She has had a great run lately with big hit singles on her own and with collaborations like the cheeky 'Lets Go Home Together' with Tom Grennan, it was more like a greatest hits set, before finishing with 'Ghost', which started her career. She is a cracking singer and performer and the crowd loved her, and we will look forward in seeing her in November on her own tour.
The Script is the sort of band you can rely on, never wondering if you're going to have a great night, that's guaranteed! And on this greatest hits tour you can't get much better, they have the ammunition and boy did they use it. I mean, kicking off with 'Superheroes', now that's a way to start, and there was no let up, 'Rain', 'The Man That Can't Be Moved' and 'The Last Time'. The Script are a band who love to move about, main stage, stage in middle, in crowd when they perform, and a usual trick of getting someone with an ex on their phone and ringing them or even face timing! Only to have the crowd shout obscenities at them, hilarious.
After returning to main stage continuing the barrage 'Talk You Down' and 'Science And Faith', before coming back for an encore including 'Breakeven' and finishing with 'Hall Of Fame', which was dedicated to a young lady – sorry didn't get her name – who over the lockdown lost her sight, and was brought up on stage for a back to the audience photo, and taking a bow with the band and a very wide smile on her face, smashing. This is what you hope for at a concert, great band, great songs, great lighting and effects, whizz bangs, streamers and a truly likeable band who absolutely love what they do, and their fans too. These nights don't come around all the time, fabulous. We can't wait until next time.
Photos by Geoff Griffe
Review by Jenny Griffe