Reviews
The home for all our fan reviews. We regularly send our team out to review a local gig and listen to new music albums so we can present our very honest reviews here.
Friday 16 November 2018 - 9:00 am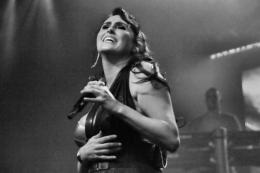 As a big fan of Within Temptation, to say I was looking forward…..
Thursday 15 November 2018 - 8:20 am
Wednesday 14 November 2018 - 8:20 am
Tuesday 13 November 2018 - 8:20 am
Monday 12 November 2018 - 1:49 pm
Monday 5 November 2018 - 3:33 pm
Monday 5 November 2018 - 8:20 am
Friday 2 November 2018 - 9:45 am
Friday 2 November 2018 - 8:20 am
Thursday 1 November 2018 - 8:42 am