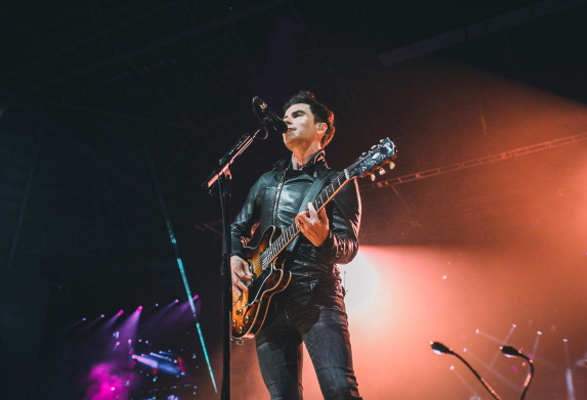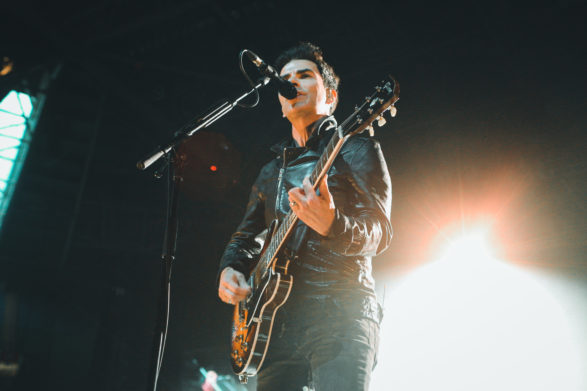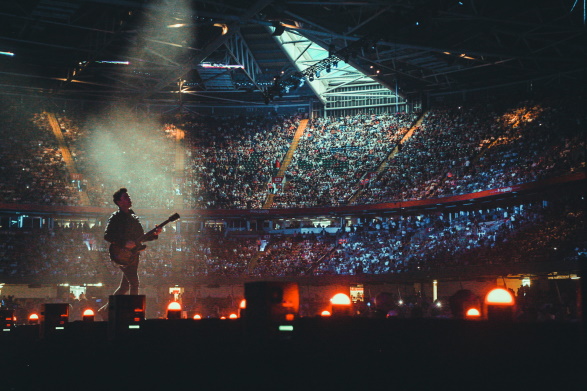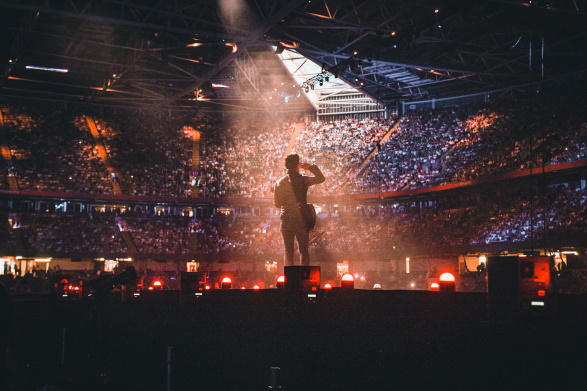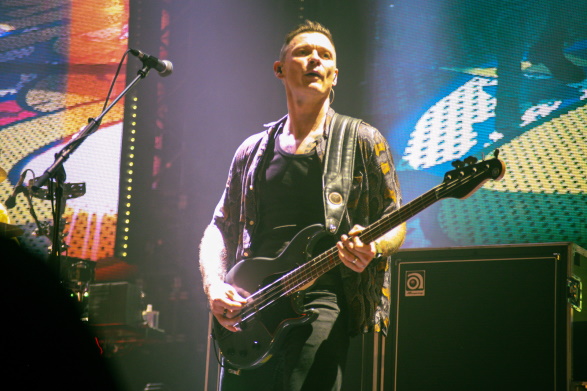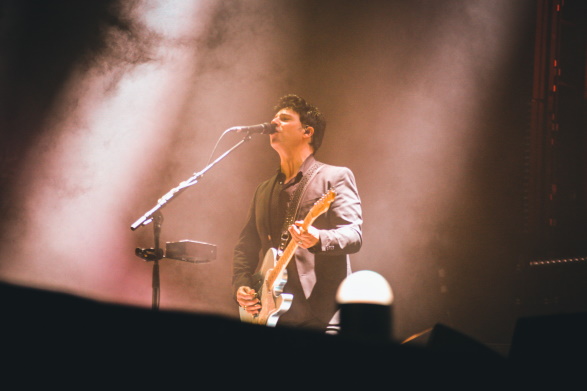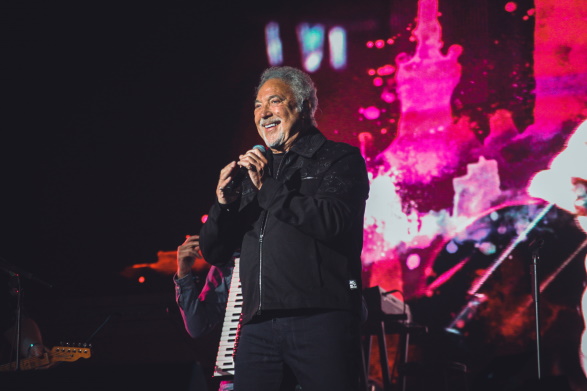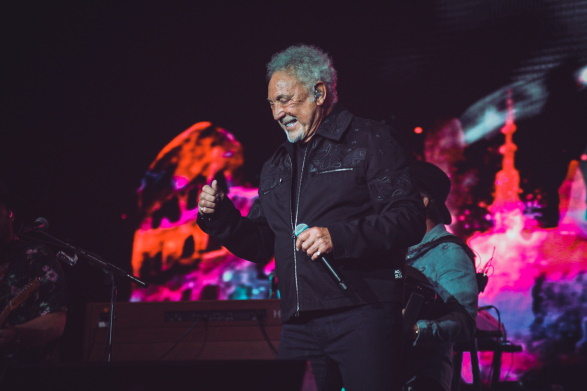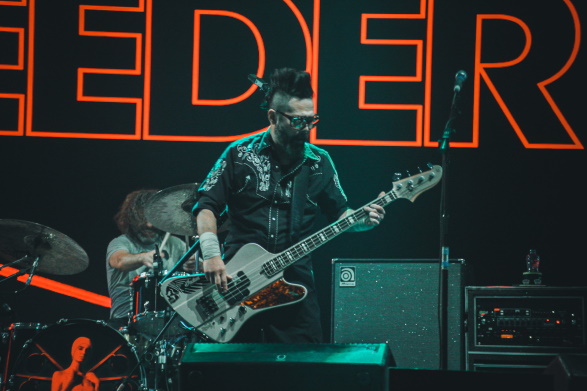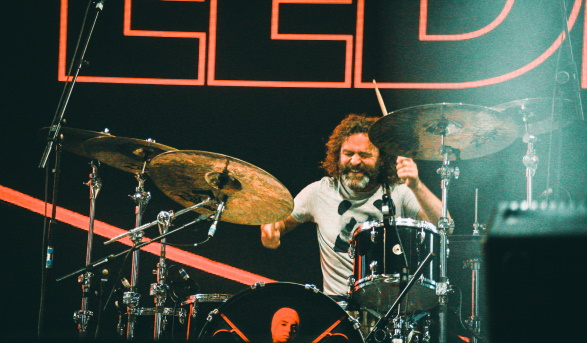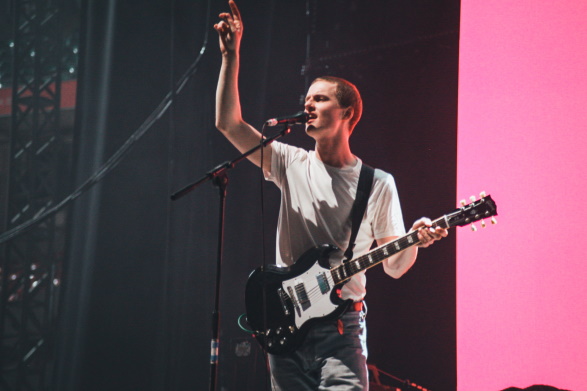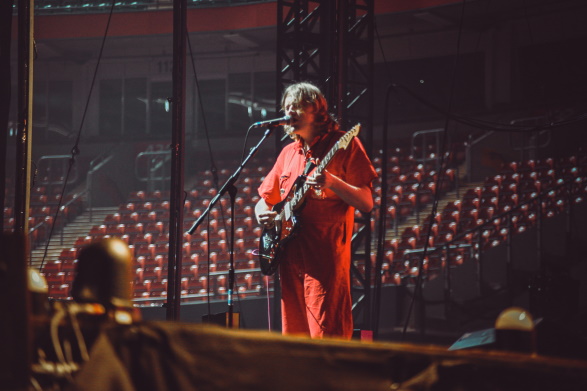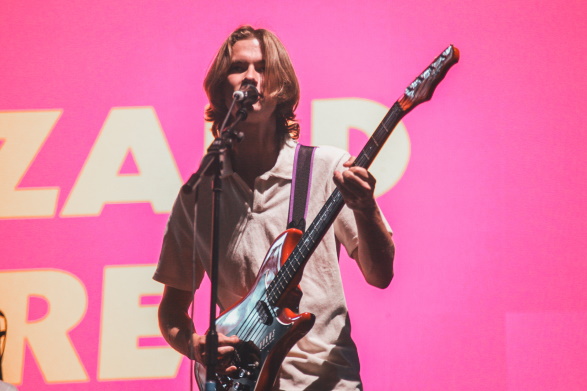 On this blistering hot day in Cardiff Principality South Wales, the welsh fest was starting to begin, the first band on stage was Barry's on Buzzard Buzzard Buzzard. I absolutely loved them, they took me by surprise and I'm gutted I haven't known them sooner, the singer reminded me very much a Freddy Mercury/peace esque band, the singer was very enthusiastic and a fantastic vocalist. They were humbling and comical as well as very entertaining talking about they had chicken in a duck in a turkey, great content we like to see. I'll definitely be seeing these again.
Oldie but goodie's Feeder were next to the grand stage of Principality, they got the crowd on their feet and fist pumping the air with the timeless classics 'Buck Rodgers' and 'Just a Day'. I always enjoy seeing their sets, definitely got the crowd pumped for the King of Welsh music that was next to take the stage.
Sir Tom Jones took to the stage and the place was roaring. I was in awe of how vulnerable he was in the first song singing about his wife and getting very emotional, got me choked up. His voice is second to none, it's so beautiful and so powerful, he could make any song sound outstanding. He played timeless hits as 'Not Unusual', 'Delilah' and 'Sex Bomb', which my god got the crowd going crazy, it was lovely seeing everyone getting together and being the welsh nutters we are. Very proud moment to witness.
As the evening couldn't get more exciting, Stereophonics brought out a welsh choir to sing a song as well as the Welsh national anthem. I've never heard a crowd so loud in my lifetime and I've been to lots of gigs. It was incredible and gave me goosebumps. Kelly then run down the runway to play 'C'est La Vie', the crowd was bouncing and singing so loudly, they also played many classics like 'Thousand Trees', 'Mr Writer', 'Dakota' and so many more, banger after banger. The best surprise of it all was that Sir Tom Jones came out on stage with Stereophonics to preform 'Mama Told Me Not To Come' and that made the child in me so unbelievably happy.
The whole evening was amazing and was so grateful to be part of a very big Welsh evening. I hope Welsh bands put on more shows together, as it really brings our country together.
Photos & Review by Kern Hollie Bridges