Music News
Everything that's new in music right now – brought to you by the GetToTheFront fans.
We regularly feature gig reviews and new albums here. Our music aficionados are the first to rate the very best concerts and new music.
Friday 21 September 2018 - 3:47 pm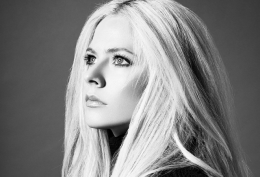 Avril Lavigne is back with intimate track 'Head Above Water', her first new…..
Friday 21 September 2018 - 11:38 am
Friday 21 September 2018 - 11:25 am
Friday 21 September 2018 - 11:25 am
Friday 21 September 2018 - 8:15 am
Thursday 20 September 2018 - 10:16 am
Thursday 20 September 2018 - 9:24 am
Wednesday 19 September 2018 - 11:46 am
Tuesday 18 September 2018 - 2:53 pm
Tuesday 18 September 2018 - 10:32 am