Music News
Everything that's new in music right now – brought to you by the GetToTheFront fans.
We regularly feature gig reviews and new albums here. Our music aficionados are the first to rate the very best concerts and new music.
Friday 18 January 2019 - 9:00 am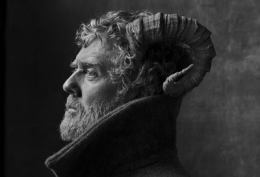 Glen Hansard has announced his new full-length album 'This Wild Willing', due out…..
Thursday 17 January 2019 - 4:16 pm
Thursday 17 January 2019 - 11:47 am
Wednesday 16 January 2019 - 3:03 pm
Tuesday 15 January 2019 - 2:40 pm
Monday 14 January 2019 - 3:38 pm
Monday 14 January 2019 - 3:01 pm
Monday 14 January 2019 - 2:16 pm
Monday 14 January 2019 - 10:53 am
Friday 11 January 2019 - 12:15 pm