Music News
Everything that's new in music right now – brought to you by the GetToTheFront fans.
We regularly feature gig reviews and new albums here. Our music aficionados are the first to rate the very best concerts and new music.
Friday 16 November 2018 - 9:00 am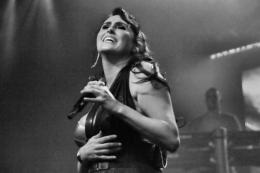 As a big fan of Within Temptation, to say I was looking forward…..
Friday 16 November 2018 - 8:20 am
Thursday 15 November 2018 - 4:59 pm
Thursday 15 November 2018 - 8:20 am
Wednesday 14 November 2018 - 8:20 am
Tuesday 13 November 2018 - 8:20 am
Monday 12 November 2018 - 4:25 pm
Monday 12 November 2018 - 4:09 pm
Monday 12 November 2018 - 4:08 pm
Monday 12 November 2018 - 1:49 pm