News
If it's hot in music right now, it's right here. When your favourite band or artist announces a new album or a new tour, you'll find it featured in our Hot News section. GetToTheFront loves bringing you the hottest music news!
Tuesday 8 December 2015 - 9:05 am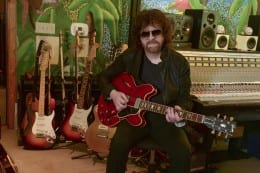 Known as one of the most iconic forces in music history, Jeff Lynne's…..
Monday 7 December 2015 - 4:36 pm
Friday 4 December 2015 - 10:51 am
Thursday 3 December 2015 - 9:15 am
Wednesday 2 December 2015 - 6:03 pm
Wednesday 2 December 2015 - 9:15 am
Tuesday 1 December 2015 - 1:54 pm
Tuesday 1 December 2015 - 12:41 pm
Tuesday 1 December 2015 - 9:30 am
Monday 30 November 2015 - 3:22 pm