News
If it's hot in music right now, it's right here. When your favourite band or artist announces a new album or a new tour, you'll find it featured in our Hot News section. GetToTheFront loves bringing you the hottest music news!
Friday 13 July 2018 - 2:27 pm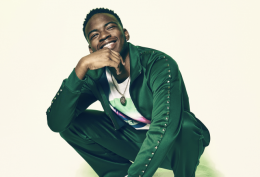 Not3s has shared brand new single 'Just Fine', the official lead track lifted…..
Friday 13 July 2018 - 2:15 pm
Thursday 12 July 2018 - 3:19 pm
Thursday 12 July 2018 - 9:28 am
Tuesday 10 July 2018 - 10:58 am
Tuesday 10 July 2018 - 10:52 am
Thursday 5 July 2018 - 9:32 am
Wednesday 4 July 2018 - 4:10 pm
Wednesday 4 July 2018 - 8:58 am
Tuesday 3 July 2018 - 2:08 pm