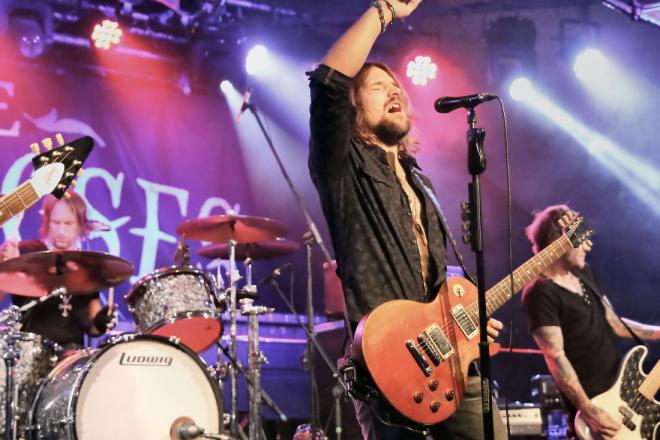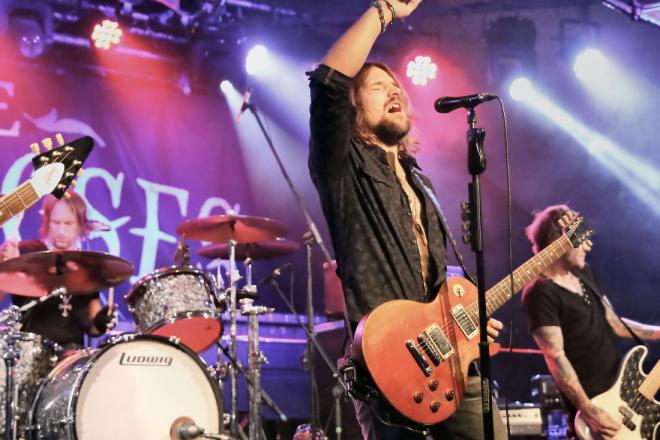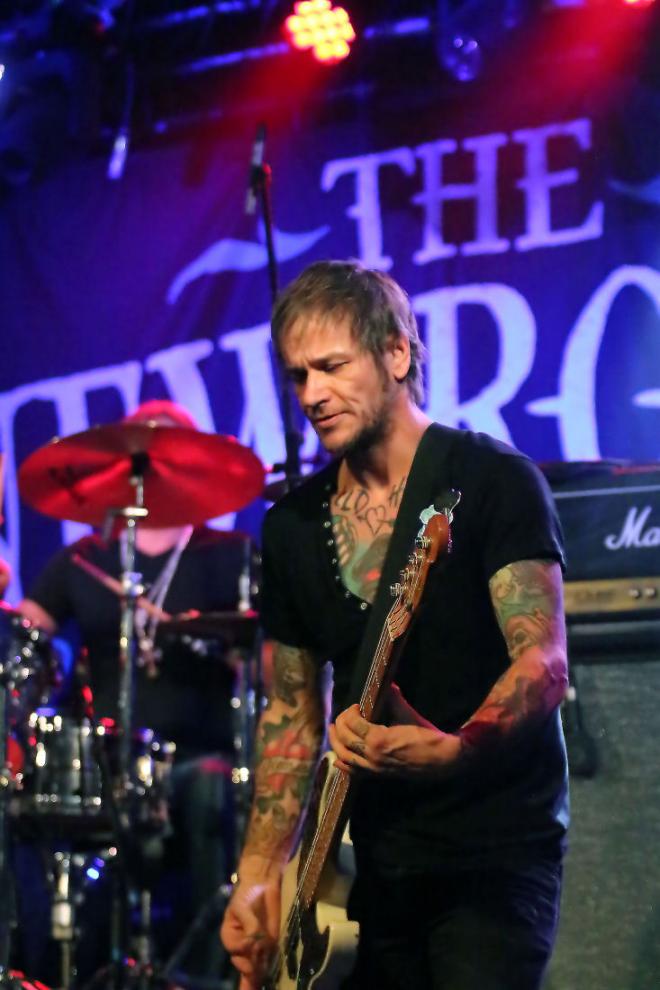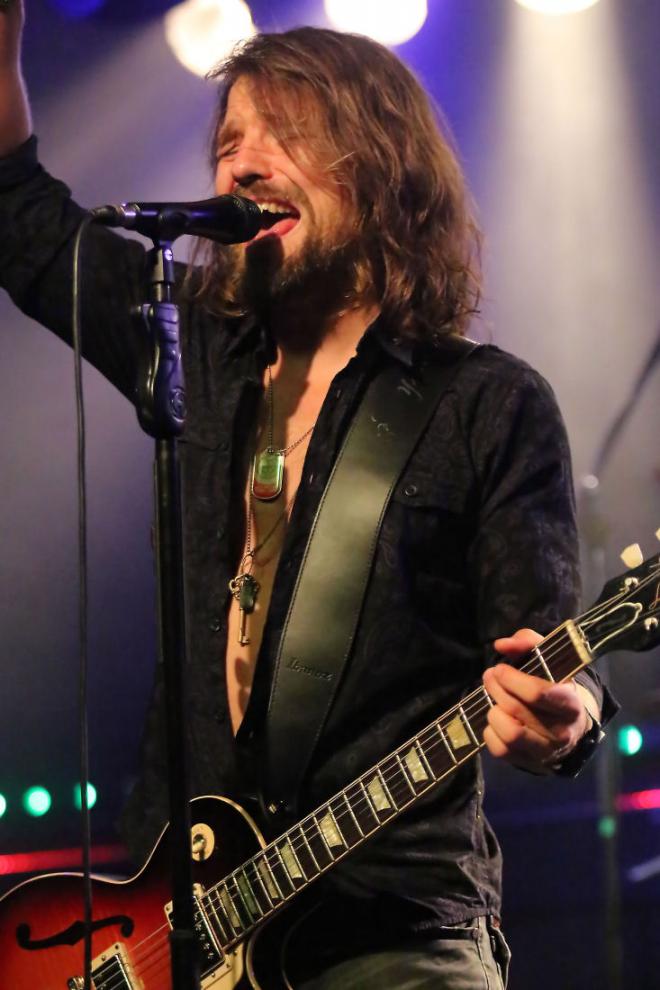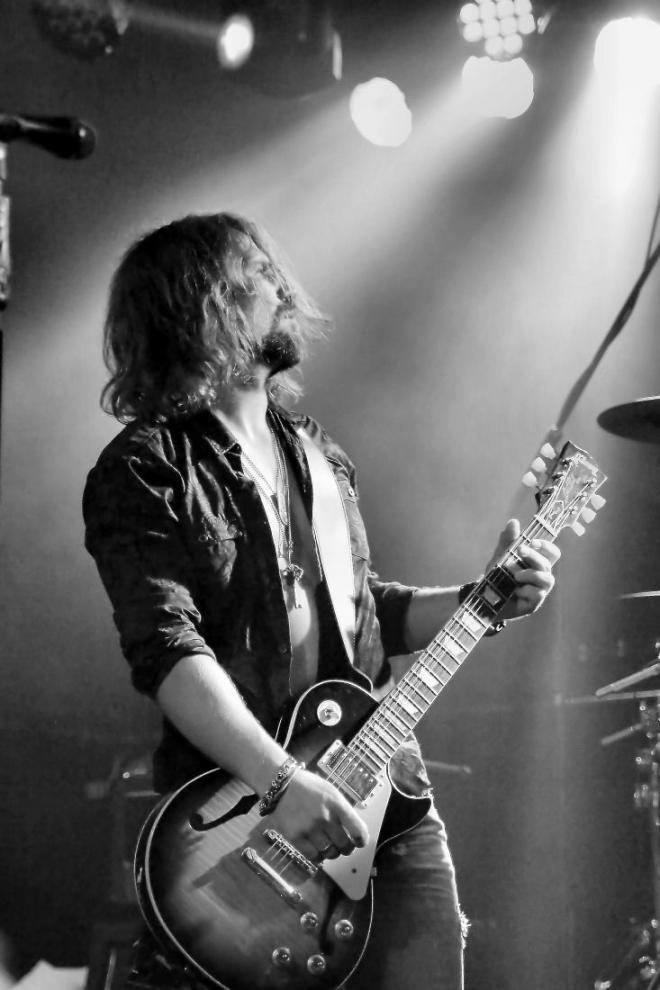 The New Roses hail from Germany, but they definitely do not sound like a generic German band. In fact, I thought they were American! Well with a little British band like The Temperance Movement thrown in. A nice mix, and although there should have been more people in the Robin 2 on this cold wet night, those who made the effort were treated to a cracking gig by a very good band.
But looking at their background, opening for the likes of ZZ Top, Blackstone Cherry, and Joe Bonamassa, it shouldn't be such a surprise. In vocalist Timmy Rough they have not only a fantastic singer but frontman; he could whip up a riot in a toilet! And he had the audience singing and clapping like loonies, his voice is at times as I have said like Phil Campbell of The Temperance Movement, he is that good!
The New Roses have been touring over here for the last few weeks supporting their latest album, "One More For The Road" and have had great reviews and it's not hard to see why, if you like
Guns n roses, Aerosmith, Etc, do yourself a favour and check these guys out.
Photos by Geoff Griffe
Review by Jennifer Griffe