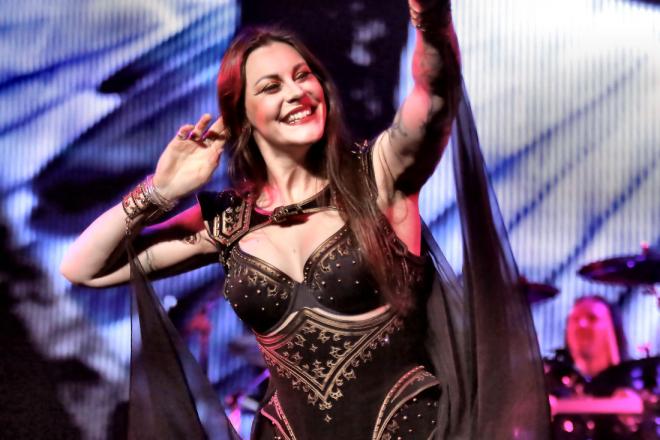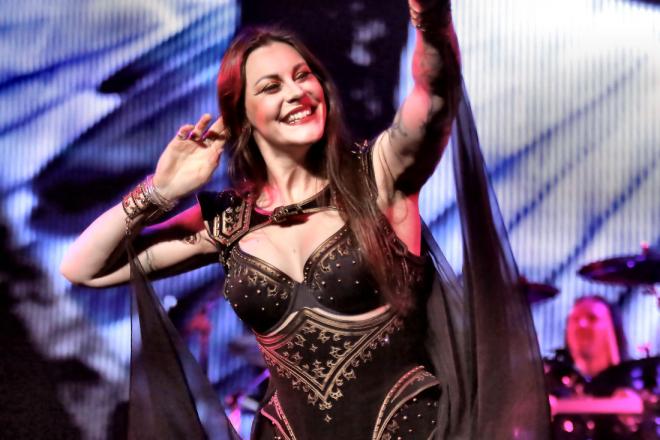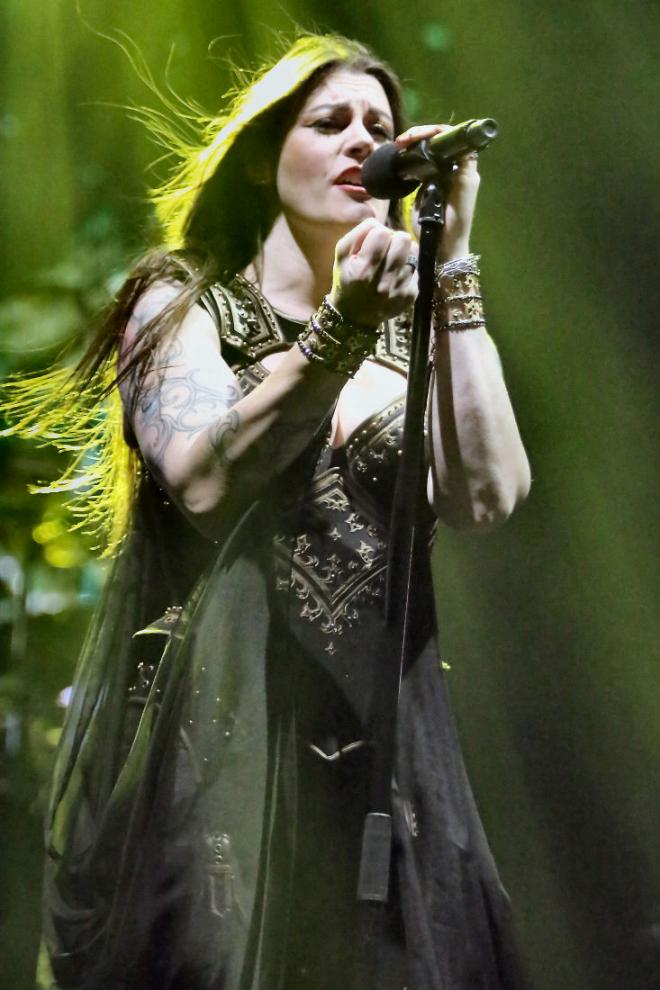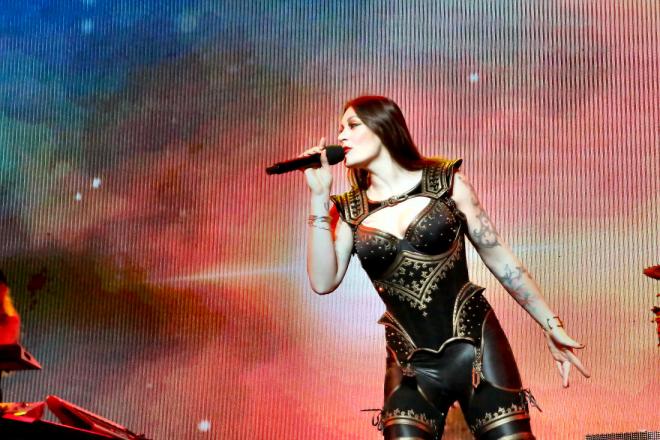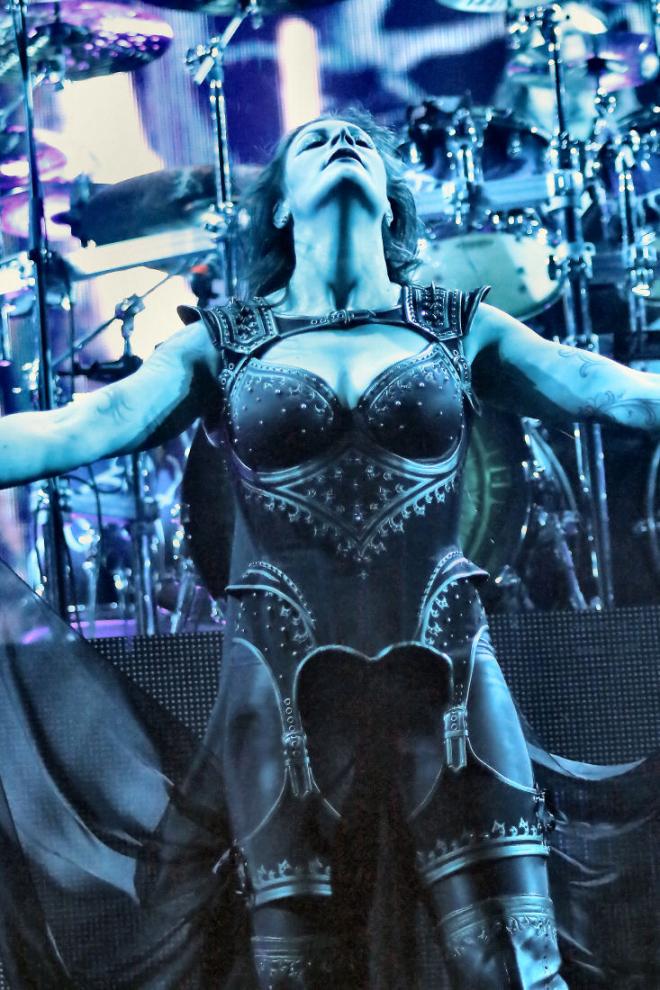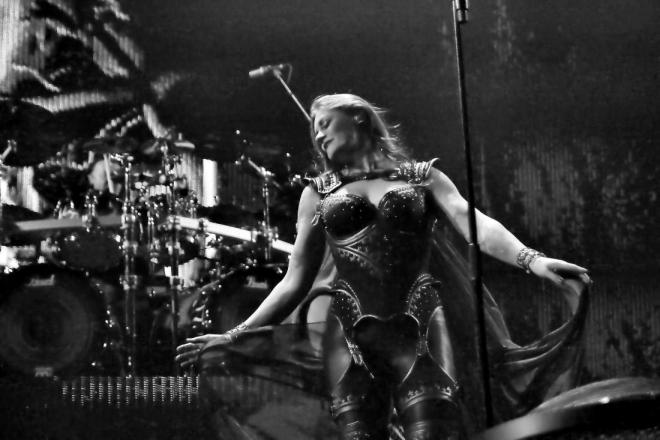 Symphonic legends Nightwish were in town tonight touring their re-mastered greatest hits album named 'Decades' released in spring, and the fact that they haven't toured over here for four years made this even more anticipated.
Too many times when you are looking forward to something like this, you come away disappointed. No chance of this tonight. It surpassed everyone's hopes, not only musically, but we were treated to a full blown, proper big stage show. Enormous video screens with spectacular scenes, flames and pyro's from floor and roof. So much that the photographers weren't allowed in until the fourth song due to health & safety issues! Finishing off with a red paper strip shower, which covered the entire floor area, awesome.
Musically it is wrong just to label Nightwish a symphonic band. They are more than that even including traditional instruments like the uilleann pipes and flute for their folk influences. They have had several vocalist changes over the years, all excellent but I was very impressed with Floor Jansen vocally and the way she is with the crowd. So if you are new to this band 'Decade' is a good place to start, including the songs, 'The Carpenter', 'Elvenpath', and my own favourite, 'I Wish I Had An Angel'. I only hope that Nightwish don't leave it four more years to come back, we all need a little spectacular in our lives.
Photos by Geoff Griffe
Review by Jennifer Griffe