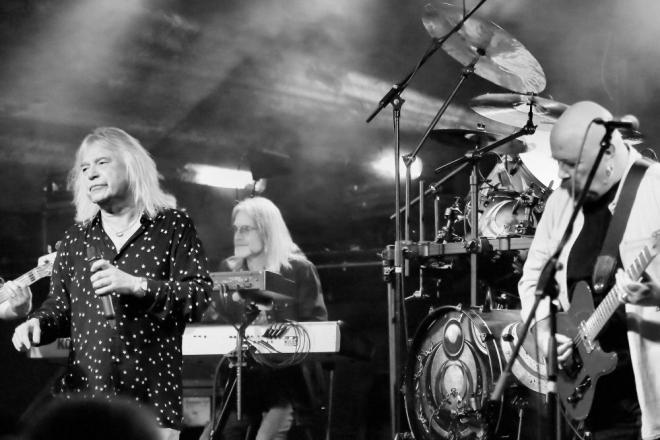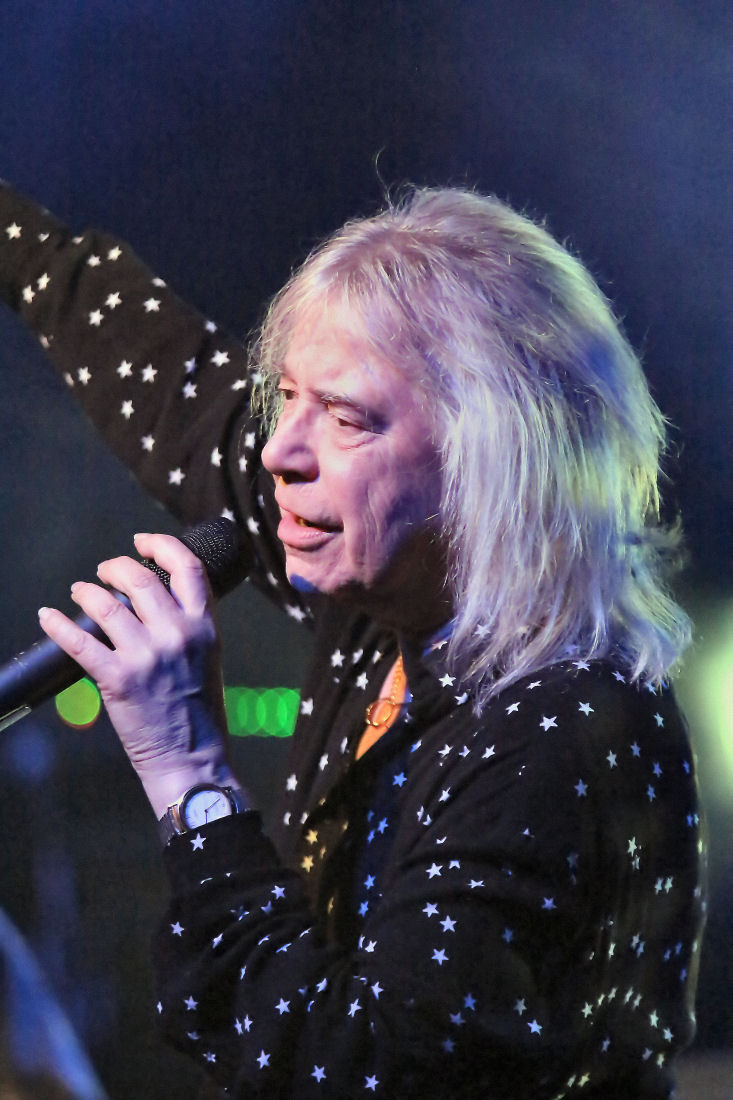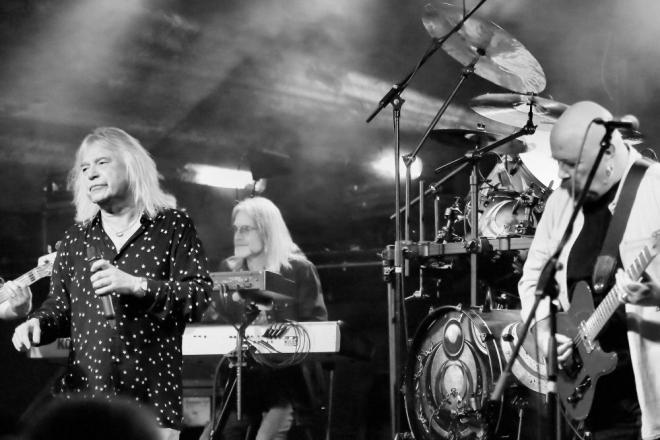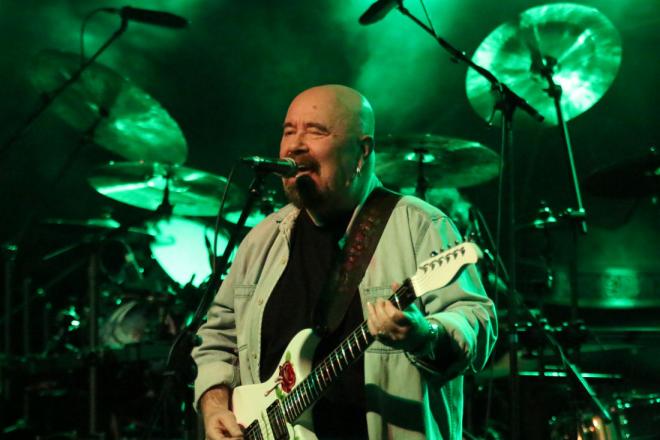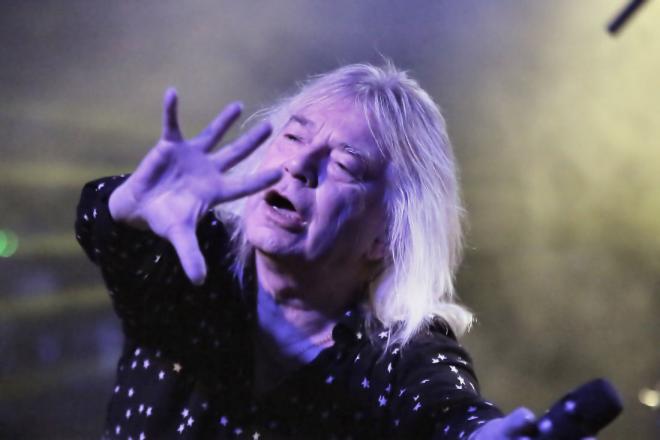 West Midlands rock band Magnum have to be, to coin an overused phrase, "Legends". Not only because they have been going over 40, yes 40 years, but over that time they have consistently produced tunes of the highest calibre. Yes, their hay day may be over, but as witnessed tonight in a sold out 700 Robin – and that's not because they are a local band – they play to this sort of a crowd on a regular basis. And not only in Britain, they have an even larger audience in Europe!
With Tony Clarkin on guitar writing all Magnum's songs, the man is a genius. Together with Bob Catley, still vocally in great shape, they are still a formidable force live and they do not rest on former glories like a lot of bands, but have received great reviews for their later output like latest album 'Lost Road The Road To Eternity', which made number one in the Indie charts in the first week of release! I have seen Magnum many times over the years and as I have not seen them for a while, I was slightly nervous that I may be disappointed, that maybe time had dulled them, I should have known better! Storming off with one of their many classics 'Wild Swan', the audience went into singing mode straight away. Newer songs like 'Sacred Blood Divine Lies', 'Crazy Old Mothers' and the title track all receiving as much applause as the classics like 'How Far Jerusalem', 'All England's Eyes' and 'The Spirit'.
I found it very apt and emotional that in the month commemorating 100 years since the end of WW1, playing 'Don't Wake The Lion' and 'Les Mort's Dansant', both epic songs about WW1, two of the best anti-war songs you will ever hear, were played with as much passion as first time I saw them. And no matter how good their recorded stuff is (and its better than good!), its live where these songs really take flight. These songs were meant to be heard, loud and proud, on this showing Magnum can go on as long as they want, because they have such a strong fan base.
Photo & review by Geoff Griffe