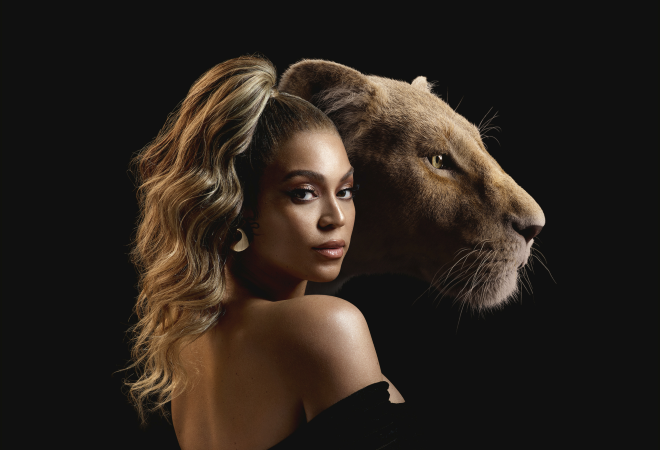 Beyoncé will perform and executive produce The Lion King: The Gift album, due out for release on 19 July 2019.
The 23-time Grammy winning global superstar, who will also voice the character of Nala in the live action remake of the Disney classic, performs lead vocals for the films new original song 'Spirit', directed by Jon Favreau.
The powerful track was penned by Ilya Salmanzadeh, Timothy McKenzie alongside Beyoncé, who also produced the number with Ilya and Labrinth.
LISTEN TO IT HERE:
With The Lion King: The Gift album, Beyoncé curated an impressive recording, bringing together a unique blend of talented artists and multiple genres to create an authentic African music sound. In planning and recording the album, the artists' personal connection to the iconic film and its heartfelt story was also highly considered.
She commented, "I wanted to put everyone on their own journey to link the storyline. Each song was written to reflect the film's storytelling that gives the listener a chance to imagine their own imagery, while listening to a new contemporary interpretation. It was important that the music was not only performed by the most interesting and talented artists but also produced by the best African producers. Authenticity and heart were important to me."
The films original motion picture soundtrack is produced by Hans Zimmer and Jon Favreau. A full track list and details of featured artists on The Lion King: The Gift is still to be announced.
Photo credit: Kwaku Alston for Disney Studios