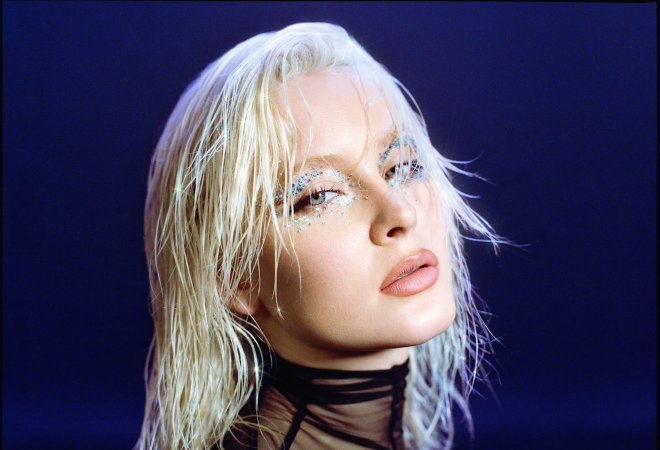 Zara Larsson has shared the official music video for 'WOW' remix featuring Sabrina Carpenter.
The track featured in the Netflix Original hit film 'Work It', which also starred fellow pop femme fatale Sabrina Carpenter. 'WOW' has since appeared in both the US Top 40 and Dance Radio charts as well as accumulated over 60 million streams.
CHECK OUT THE VIDEO HERE:
After a period of writing and recording her second international album, the multi-platinum Swedish pop star recently dropped 'Love Me Land', penned together with hitmakers Julia Michaels and Justin Tranter, along with accompanying sleek visuals.
WATCH HERE:
Larsson's debut album 'So Good' released back in 2017. She has since dropped a number of hit tracks such as 'Lush Life', 'I Would Like', 'Symphony', 'Never Forget You' and 'Ruin My Life'. Last year she treated fans to sassy upbeat bop 'Don't Worry Bout Me' and more recently featured on Kygo's single 'Like It Is' as well as contributed to K-pop girl group TWICE's mini album's title track 'More & More'.
Zara has been nominated for four BRIT Awards as well as clocked-up over four billion streams to date.
She may only be 22 years old, but the songstress has already become a powerful voice in the world of music and beyond, who is also a fearless young woman simply born to do it.
Watch out for much more from Zara coming soon!