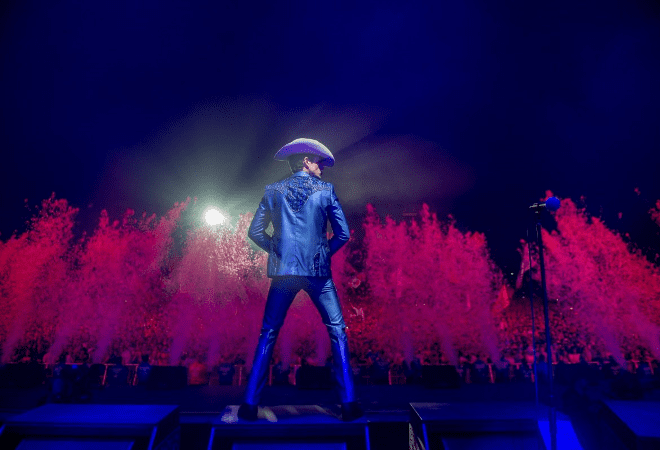 It started out with a kiss, how did it end up like this?
The Killers iconic indie anthem 'Mr Brightside' is undoubtedly still one of the most popular songs in the UK. The track was the most streamed pre-2010 song of 2016 according to a report by the BPI (British Phonographic Industry) as well as the most popular song from the '00s.
'Mr Brightside' has made various best songs of the decade lists, including in Rolling Stone, VH1 and Pitchfork as well as topped an Xfm listener, with 'Somebody Told Me' not far behind in ninth place. The song even made a return to the UK Top 40 Singles chart back in 2013 after the band performed it on The X Factor.
The song is said to be the first the band ever wrote and was inspired by an ex of Brandon Flowers who he caught cheating on him – yes, he's Mr Brightside! He was quoted saying, "I was asleep and I knew something was wrong. I have these instincts. I went to the Crown and Anchor and my girlfriend was there with another guy."
Click below to listen to the demo version of the song played by the band in their hometown of Las Vegas.
There are two versions of the music video, one for the US and one for the UK. Play close attention the printing on the bass drum in the US video, it reads "The Genius Sex Poets", which was the band's original name. The name The Killers came from the fictional band in New Order's 'Crystal' music video.
The UK version:
The US version:
Surprisingly, when it was first released the track spent just four weeks in the Top 100, peaking at the Number 10 spot. Since then it has gone on to become one of the most streamed and downloaded songs in the world, so who can blame us for not being able to resist singing along whenever we hear it, right? Come on, don't pretend like you don't know the words!