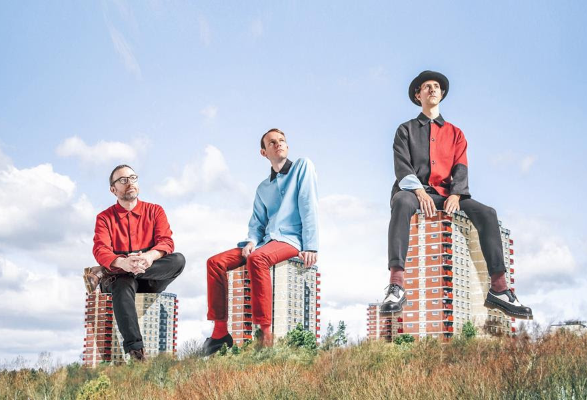 Maxïmo Park have dropped brand new EP 'Live From The Cast', recorded live on the cliffs above Tynemouth bay.
The EP features a selection of tracks from their latest album 'Nature Always Wins', which reached No.2 on the Official UK Albums Chart earlier this year.
Singer Paul Smiths commented, "We launched the single Baby, Sleep with a filmed live-stream, on a cliff overlooking Tynemouth Bay, but we thought we'd record a few more songs to mark the occasion. This was the first time we'd recorded them as a band because the actual album was recorded separately, with each member in isolation."
STREAM THE 'LIVE FROM THE COAST' EP HERE:
Live performances of each song will be available to watch on the band's official YouTube channel from 6pm BST today (13 May) HERE
The EP follows 2019s 'As Long As We Keep Moving' live DVD release.
After a year without live music, touring delays and rescheduling, Maxïmo Park's latest offering is sure to reignite excitement amongst fans.
The band's upcoming headline UK tour is now completely sold out.
2021 Rescheduled Record Store Dates:
Kingston Prym w/ Banquet, 27 May (Early + late show)
Newcastle Tyne Theatre, 25 June (Early + late show)
Tickets on sale now from here (Original tickets remain valid)
Maxïmo Park 'Live From The Coast' EP Tracklisting:
Child Of The Flatlands (Live From The Coast)
Baby, Sleep (Live From The Coast)
I Don't Know What I'm Doing (Live From The Coast)
All Of Me (Live From The Coast)
Why Must A Building Burn? (Live From The Coast)
Photo Credit: Em Cole