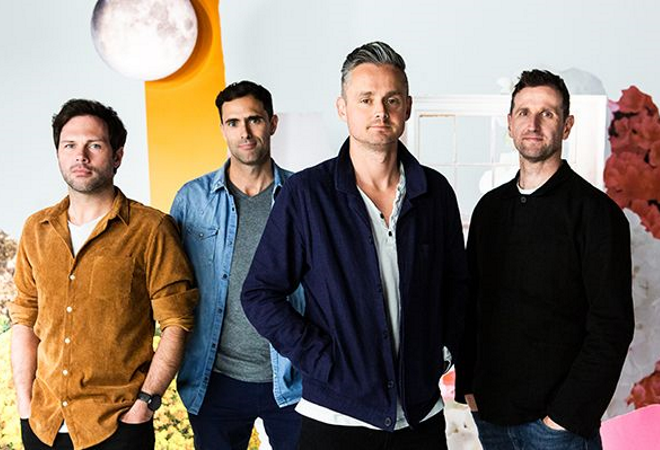 Keane have revealed a trio of new EPs featuring rare and early demos alongside session tracks.
The set of Eps has been titled 'Retroactive' and will include a special version of 'The Lovers Are Losing' featuring Tim's vocals on the original demo version as well as an early demo of 'Again And Again' and unreleased demo for 'Glass Bottle'.
LISTEN TO ALL THREE EPs HERE:
EP1:
EP2:
EP3:
Check out the full track listings below:
Somewhere Only We Know [Sprint Music Series, 2003]
Bedshaped [Live At Roundhouse Studios, 2013]
Spiralling [Demo, 2008]
Silenced By The Night [Sea Fog Acoustic Session, 2012]
Again And Again [Demo, 2007]
In Your Own Time [Demo, 2010]
Glass Bottles [Unreleased Demo, 2011]
Better Than This [Demo, 2007]
Strangeland [Dallas Sketch, 2011]
The Lovers Are Losing [Demo, 2008]
This Is The Last Time [Real Network Session, Seattle 2014]
Sunshine [Demo, 2002]
The English alternative rock band have lined-up a string of outdoor shows for this summer including Forest Live events and performances at Live In The Wyldes, Glasgow's TRNSMT, Latitude Festival and the summer concert series at Dublin's Trinity College.
Tickets on sale now from Gigantic Ticketmaster Ticketweb The Ticket Factory See Tickets