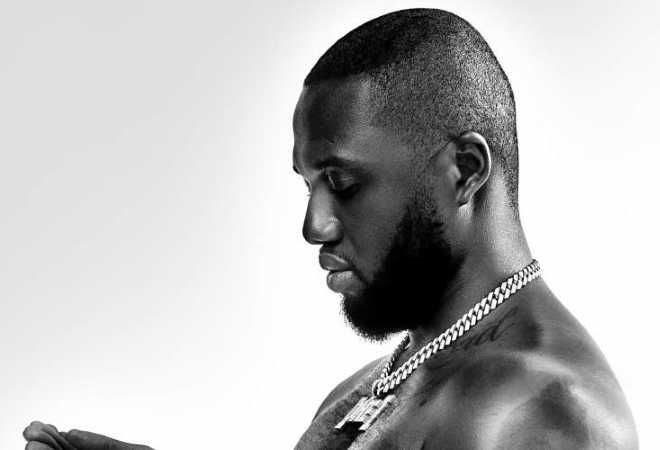 Headie One has released a deluxe edition of his No.1 debut album 'Edna'.
The British rap sensation has also teamed up with Afro-fusion superstar Burna Boy for lead single 'Siberia'. Produced by The Elements and AOD, the melodic guitar-laden track is accompanied by a KC Locke directed music video.
WATCH IT HERE:
'Edna (Deluxe)' features the album's 20 original songs plus eight new tracks. The new additions include production from Kenny Beats, Ghosty, Nyge, ADP, K Tokyo, N1 and Mikabeats plus guest appearances from the likes of Rich The Kid, Northside Benji and RV.
Following its official release back in October 2020, 'Edna' debuted at No.1 on the UK Albums Chart, making history as the first drill album to achieve such a milestone.
The 'King Of Drill' is due to hit the road on his biggest headline tour yet in May 2021 and will head to venues in Bournemouth, Bristol, Manchester, Dublin, Glasgow, Liverpool, Birmingham, Newcastle, Leeds and Nottingham PLUS play a huge London show at the The SSE Arena in Wembley.
Headie One headline tour dates on sale now from Gigantic AXS Ticketmaster Ticketweb See Tickets
Headie One 'Edna (Deluxe)' Full Album Tracklisting:
Teach Me
Psalm 35
Bumpy Ride (Feat. M Huncho)
Triple Science
The Light
Ain't It Different (Feat. Stormzy & AJ Tracey)
Mainstream Rapper
Princess Cuts (Feat. Young T & Bugsey)
21 Gun Salute (Feat. Young Adz)
Five Figures
Hear No Evil (Feat. Future)
Breathing
Only You Freestyle (Feat. Drake)
Try Me (Feat. Skepta)
F U Pay Me (Feat. Ivorian Doll)
Parlez-Vous Anglais (Feat. Aitch)
Everything Nice (Feat. Haile)
You/Me (Feat. Mahalia)
Therapy
Cold (Feat. Kaash Paige)
Hung Jury
Bussdown (Feat. Rich The Kid)
Showed Me (Feat. Northside Benji)
Siberia (Feat. Burna Boy)
Level Up
Dressing Gown
Zodiac (Feat. RV)
Yet