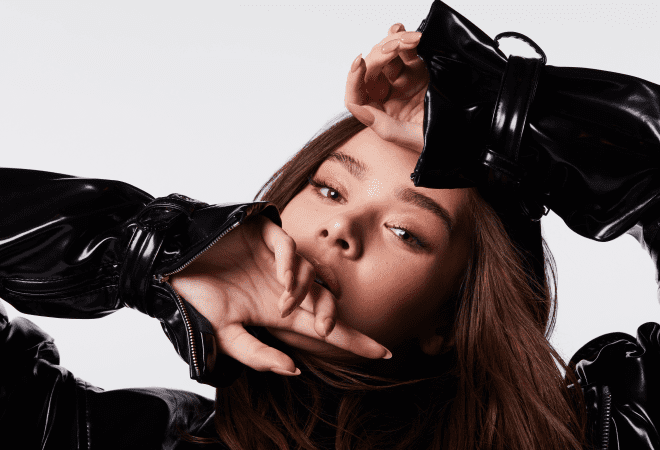 Hailee Steinfeld has revealed that Part 1 of her highly anticipated two-part project is entitled 'Half Written Story', due out next Friday (08 May).
'I Love You's' is the lead single from the new EP. The Annie Lennox-sampling self-love anthem has already accumulated 22 million streams and featured on top playlists such as Spotify's Pop Rising, Mood Booster and Fresh & Chill as well as Apple Music's A-List Pop, Heartbreak Pop and Everyday Hits.
'Half Written Story' Part 1 will feature five songs in total, including the recently released 'Wrong Direction'.
Hailee commented, "This project is a collection of songs that are so special to me and I'm incredibly proud of," Hailee shares, "this is the first body of work I've put out since my debut project in 2016 and I can't wait for everyone to hear these new songs."
The Academy Award nominated actress and multi-platinum recording artist made her directorial debut alongside Sarah McColgan with the official music video for 'I Love You's', which has clocked-up almost four million views.
WATCH IT HERE:
To date, Hailee's music has accumulated almost eight billion global streams. Some of her previous hits include the double-platinum debut single 'Love Myself', the triple-platinum 'Starving' and platinum-certified singles 'Most Girls' and 'Let Me Go'. She has also toured with the likes of Katy Perry, Charlie Puth and Meghan Trainor.
'Half Written Story' Tracklisting:
I Love You's
Your Name Hurts
END this (L.O.V.E.)
Man Up
Wrong Direction
Part 2 is due to be released this summer, so expect to see and hear a lot more of Hailee Steinfeld this year!
Image Credit: Sarah McColgan