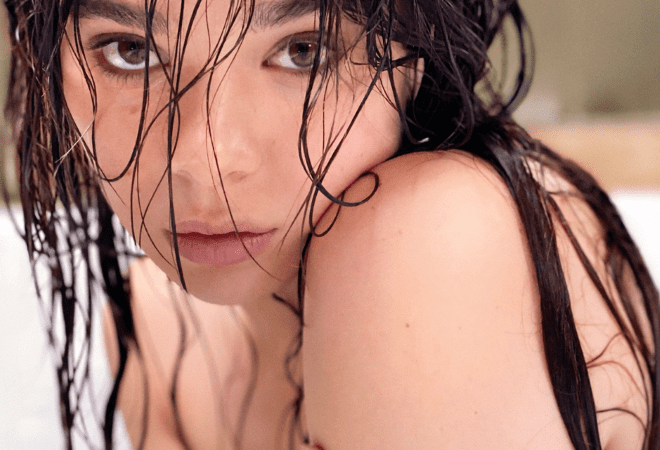 Hailee Steinfeld has shared new reflective track 'Wrong Direction', penned by the singer alongside Lowell, Skyler Stonestreet and KOZ who also produced the song.
The heartfelt ballad is the first new music to come from the multi-platinum recording artist since the release of 'Afterlife (Dickinson') last autumn. The single features in the critically acclaimed Apple TV+ series Dickinson, which saw the singer and Academy Award nominated actress star as young poet Emily Dickinson in her teen years.
'Wrong Direction' demonstrates Hailee's newfound fearlessness when it comes to her songwriting and gives fans a taste of what's to come. Discussing her inspiration behind the song with Zane Lowe she commented, "I've learned how easy it is to fall in love with the idea of falling in love and more importantly how hard it can be to accept the reality of losing yourself in someone else's version of the word."
LISTEN TO IT HERE:
Hailee Steinfeld has fast established herself as a force to be reckoned with in the world of pop music. With a series of certified hits, including her breakout double-platinum single 'Love Myself', the triple-platinum 'Starving' and platinum-certified singles 'Most Girls' and 'Let Me Go', she has clocked up almost six billion global streams as well as hit the road on tour with the likes of Katy Perry, Charlie Puth and Meghan Trainor.
Furthermore, Steinfeld received an Oscar nomination following her big-screen debut in the Coen Brothers' 2010 film 'True Grit'. She also starred in 'Pitch Perfect 2', 'Pitch Perfect 3', the Paramount blockbuster 'Bumblebee' and 'The Edge of Seventeen', earning her two Critics' Choice Award nominations and a Golden Globe nomination.
In 2017, Hailee took home the award for 'Best Push Artist' at the MTV EMAs, Musical.ly's 'Top Covered Artist' award at the Billboard Music Awards and was also honoured by Variety with the 'Crossover Artist' award at its annual Hitmakers event.
With new music on the way, we expect to see and hear a lot more of this talented singing starlet in 2020.
Image Credit: Alexandre Moors