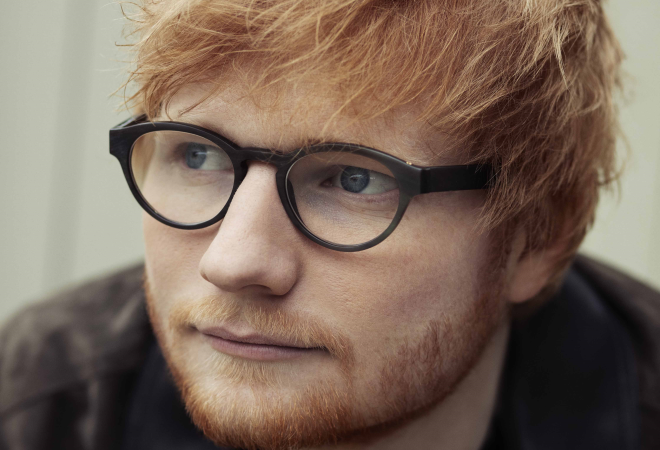 Ed Sheeran has unveiled the full track listing for his new LP full of collaborations dubbed the 'No.6 Collaborations Project'.
The hitmaker has already shared first single 'I Don't Care' with Justin Bieber as well as 'Cross Me' with Chance The Rapper. The tracks have amassed over 750 million global streams to date, with 'I Don't Care' set to be one of the biggest hits of the year after securing its fifth consecutive week at No.1 on the UK's Official Singles Chart last Friday.
CHECK OUT THE LYRIC VIDEO FOR 'CROSS ME' HERE:
Both numbers will feature on Ed's No.6 Collaborations Project, which is due out for release this summer on 12 July 2019.
Sheeran took to his social media channels to say, "Before I was signed in 2011, I made an EP called No.5 Collaborations Project. Since then, I've always wanted to do another, so I started No.6 on my laptop when I was on tour last year. I'm a huge fan of all the artists I've collaborated with and it's been a lot of fun to make."
No.6 Collaborations Project Full Tracklisting:
Beautiful People feat. Khalid
South of the Border feat. Camila Cabello & Cardi B
Cross Me feat. Chance the Rapper and PnB Rock
Take Me Back to London feat. Stormzy
Best Part of Me feat. Yebba
I Don't Care with Justin Bieber
Antisocial with Travis Scott
Remember the Name feat. Eminem & 50 Cent
Feels feat. Young Thug & J Hus
Put It All on Me feat. Ella Mai
Nothing on You feat. Paulo Londra & Dave
I Don't Want Your Money feat. H.E.R
1000 Nights feat. Meek Mill & A Boogie Wit Da Hoodie
Way to Break My Heart feat. Skrillex
Blow with Bruno Mars & Chris Stapleton