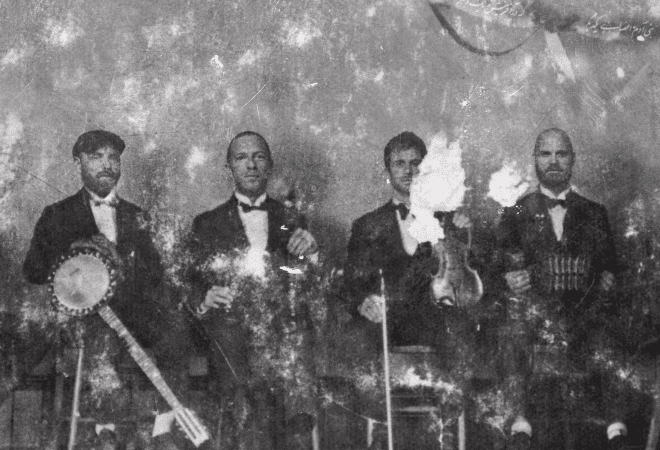 Coldplay have shared the official music video to track 'Trouble In Town', lifted from their acclaimed No.1 album 'Everyday Life'.
Directed by Aoife McCardle, the visuals were inspired by George Orwell's Animal Farm with the video is set in a dystopian world populated by animals, including politician pigs, street-hustling foxes and an officious snow leopard cop.
WATCH IT HERE:
All proceeds from the song and the video will go to The Innocence Project, which works to overturn wrongful convictions in the US, and ACFS, a charity for vulnerable children in South Africa, some of whom provided vocals for the original track.
The band also recently dropped the official music video for 'Champion Of The World'. Filmed in Los Angeles by French director Cloé Bailly, it features frontman Chris Martin portraying a young boy who after experiencing a tough time at home and at school, finds comfort in his imagination and music.
Cloé commented, "The video is about this magic power that kids have to switch off from reality and jump into their own world."
WATCH IT HERE:
Other music videos to be shared by the band include 'Everyday Life', directed by Karena Evans and filmed across multiple locations across the world, as well as for 'Cry Cry Cry', directed by Dakota Johnson alongside Cory Bailey and filmed in London's Rivoli Ballroom. Further singles to be lifted from their latest LP also include 'Orphans' and 'Arabesque'.
Coldplay launched the album with two special live performances in Jordan, viewed by over 20 million people across the globe on YouTube. The band performed the two halves of the double-album – Sunrise and Sunset.
WATCH THE SUNRISE PERFORMANCE HERE
WATCH THE SUNSET PERFORMANCE HERE