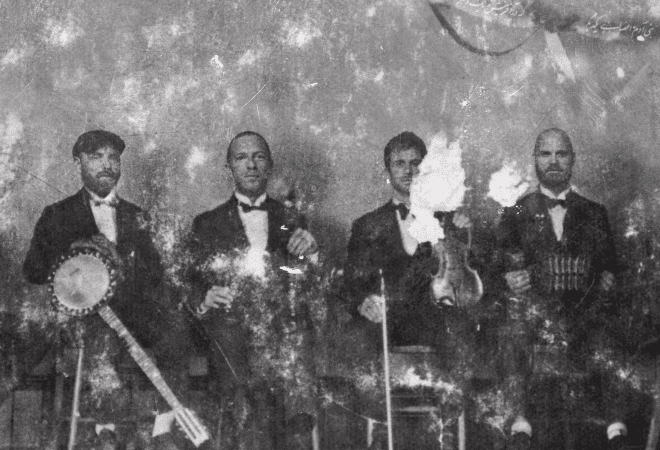 Coldplay fans were sent into a frenzy following news of their new double album 'Everyday Life'.
Last week the band sparked rumours of their return when a series of images were spotted in cities across the globe, including Madrid, Buenos Aires, Hong Kong, Munich, and Berlin. Shortly after their social media profile pictures were changed to an image of the sun and moon, igniting further speculation that their "experimental" album could be on the way.
Now the band have dropped two songs from the album 'Orphans' and 'Arabesque'. Both tracks were produced by The Dream Team with 'Arabesque' featuring vocals from Stromae and horns by Femi Kuti and his band.
LISTEN HERE:
The first details of Everyday Life were revealed earlier this week when the band mailed typed, hand-signed notes to 500 Coldplay fans around the world. They then took to social media to share the note and announce their double album – one half called 'Sunrise' and the other 'Sunset' – due out on 22 November 2019.
#EverydayLife
22 November, 2019 https://t.co/zjMBEDOujD
?☀️ pic.twitter.com/eHV79OpfY9

— Coldplay (@coldplay) October 22, 2019
The letter confirmed suspicions after the band posted a black and white vintage-style photo of themselves sitting alongside German philosopher, poet and composer Friedrich Nietzsche and the suspected album release date.
— Coldplay (@coldplay) October 19, 2019
'Everyday Life' will be the Coldplay's eighth studio album and the follow-up to their 2015 LP 'A Head Full of Dreams'. Since its release, the band teamed up with Beyoncé and Bruno Mars for the Super Bowl halftime show, embarked on a huge 114-show tour across five continents as well as released the 'Live in Buenos Aires' album, 'Live in Sao Paulo' concert film and 'A Head Full of Dreams' documentary film.
The 'Kaleidoscope' EP dropped in 2018, followed by the 'Global Citizen' EP, which was released under the moniker Los Unidades and features Pharrell collab 'E-Lo' and the Tokyo Remix of Chris Martin's hit with The Chainsmokers 'Something Just Like This'.
The new album's tracklisting was unveiled via classified ads in the hometown newspapers of Coldplay's members (in Flintshire, Exeter, Southampton and Fife) – check it out below:
Sunrise
Sunrise
Church
Trouble In Town
BrokEn
Daddy
WOTW / POTP
Arabesque
When I Need A Friend
Sunset
Guns
Orphans
Èkó
Cry Cry Cry
Old Friends
بنی آدم
Champion Of The World
Everyday Life