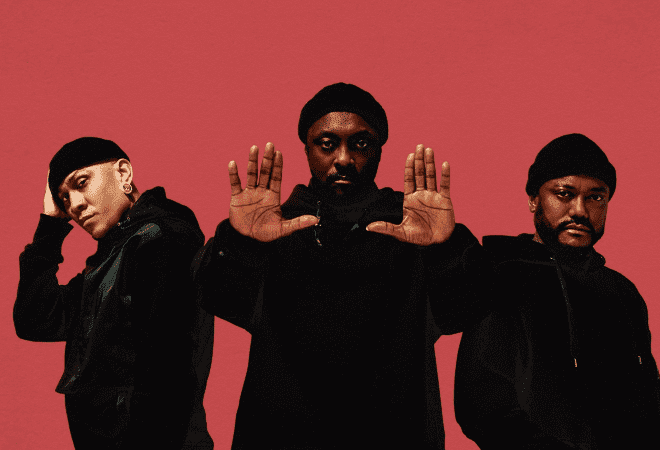 Black Eyed Pease have shared new larger than life music video for their latest single 'Vida Loca' featuring Nicky Jam and Tyga.
The track is the latest offering from the iconic group's eighth full-length album 'Translation'.
CHECK OUT THE OFFICIAL VIDEO HERE:
Black Eyed Peas have also announced that they will be hitting the stage at the MTV Video Music Awards for the first time ever on Sunday 30 August to perform the track.
The group first teased 'Translation' last year when they dropped 'RITMO (Bad Boys For Life)'. The tune has since accumulated over 1.5 billion streams and views to become their most streamed song and viewed video EVER. The track was also the lead single from the Original Motion Picture Soundtrack to the blockbuster Bad Boys For Life.
More recently BEP have shared 'Mamacita' with Ozuna and J Rey Soul, which has clocked up over 200 million combined streams and views as well as reached Top 10 on the Billboard Hot Latin Songs Chart.
Black Eyed Peas have sold over 50 million albums worldwide and 'Translation' looks set to be just the start of an exciting new chapter for the group.
Black Eyed Peas 'Translation' Album Tracklisting:
"RITMO (Bad Boys For Life)" with J Balvin
"FEEL THE BEAT" with Maluma
"MAMACITA" with Ozuna & J Rey Soul
"GIRL LIKE ME" with Shakira
"VIDA LOCA" with Nicky Jam & Tyga
"NO MAÑANA" with El Alfa
"TONTA LOVE" with J Rey Soul
"CELEBRATE"
"TODO BUENO"
"DURO HARD" with Becky G
"MABUTI" with French Montana
"I WOKE UP"
"GET LOOSE NOW"
"ACTION"
"NEWS TODAY"