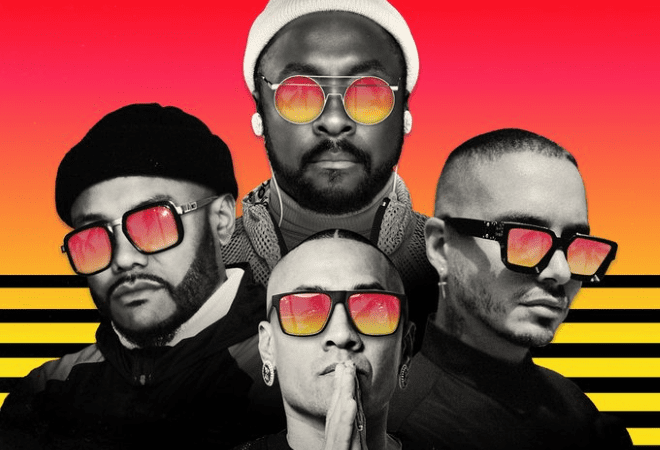 Genre-bending pioneers Black Eyed Peas have teamed up with reggaeton superstar J Balvin for new collaborative single 'RITMO (Bad Boys For Life)'.
The track is set to feature on the Bad Boys For Life Original Motion Picture Soundtrack Album. The album will drop on 10 January 2020, the same day the highly-anticipated third instalment of the classic Bad Boys film franchise starring Will Smith and Martin Lawrence will open in theatres.
The single captures the high-octane action theme of the film and breaks boundaries by infusing the Peas hybrid hip-hop and pop sound with Balvin's infection reggaeton beats. The song's title 'Ritmo' translates to 'Rhythm', which it certainly has plenty of.
CHECK OUT THE MUSIC VIDEO HERE:
Multi-platinum recording artists Black Eyed Peas have taken home six Grammy Awards since first forming in 1995. They have sold over 35 million albums and 120 million singles worldwide, making them one of the most globally successful groups around.
BEP co-founder will.i.am commented, "I wanted to reimagine 'The Rhythm of the Night' by Corona and give it a minimal, futurist, afro-fused reggaeton vibe. The final song and video feel like the classic next level futurism that the Black Eyed Peas are all about."
J Balvin is currently YouTube's No.1 Global Music Artist for a remarkable 14th consecutive week, accumulating over a billion views a month. He said, "I've been a Black Eyed Peas fan for as long as I can remember. They are legends!! and it's an honor to join them and become part of the sound of Bad Boys for Life."