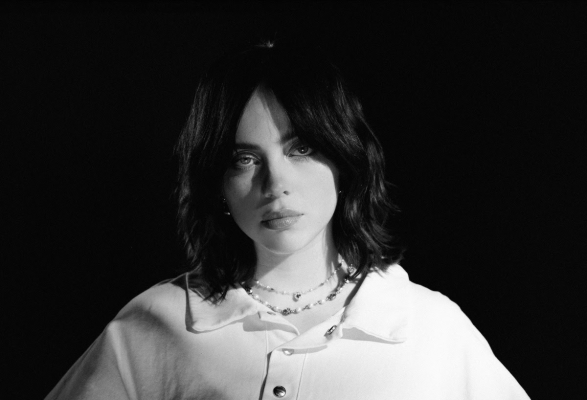 Billie Eilish has dropped the 'Guitar Songs' EP, featuring two new songs 'TV' and 'The 30th'.
The official release of the tracks follows the 20-year-old global pop star's surprise live performance and debut of 'TV' in the UK last month, during her sold out HAPPIER THAN EVER WORLD TOUR.
Billie told concertgoers, "We haven't played a new song live before it's out since 2017 or 2018." She then went on to perform the acoustic track alongside her brother FINNEAS for the first time. It closes with live vocals from the audience, recorded at the AO Arena in Manchester.
The two new personal tracks serve as a gentle reminder that Eilish remains one of the most treasured singer-songwriters of her generation. And like all the greats before her, she writes and releases music both observational and reflective of her own life experiences and society.
LISTEN TO BOTH TRACKS HERE:
Unveiling the songs to her fans, Billie shared, "FINNEAS and I really wanted these to be yours as soon as possible. So here they are!! Performing 'TV' on tour was such a highlight for us too, so we took the audio from the first night we played it in Manchester and put it in the song. I get shivers every time I hear it. Hope you love the songs and thank you for letting us share our music with you."
Billie Eilish recently became the youngest headliner in Glastonbury Festival's history when she took to the Pyramid Stage for this year's much-anticipated Friday night slot.
The American singer-songwriter is still currently on the road with her sold out HAPPIER THAN EVER WORLD TOUR, which continues with stops in Asia, Australia and New Zealand.
Photo Credit: Mason Poole / PRESS