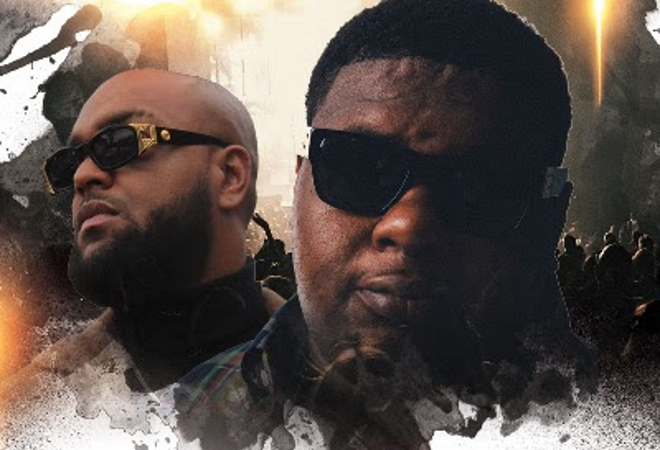 Big Narstie and Donae'o have revealed the music video for their track 'It's Yours', which has already clocked-up over 500,000 streams.
CHECK IT OUT HERE:
The track was produced by North London rapper, songwriter, vocalist and MC Donae'o, who dropped the seminal UK garage cut 'My Philosophy (Bounce)' back in 2002. He extended high praise to fellow artist Big Narstie saying, "He is one of my favourite MCs right now and is always tremendous to work with. You're always inspired around Narstie, he's so unpredictable and that's what you need when being creative. You need to have the freedom to express yourself honestly."
Brixton grime legend Big Narstie first emerged as an underground teenage rapper during the first wave of grime in the early 200s. Now an in-demand collaborator, he has worked with the likes of Ed Sheeran, Professor Green, Robbie Williams, Enter Shikari and Craig David, who he teamed up with for Top 10 hit 'When The Bassline Drops' – the track has reached almost 50 million streams to date.
He commented on his most recent collaboration saying, "When I heard Donae'o lay the hook I knew that it was fire and I just started spraying! Making this track happened so quickly once the process started and we both knew were onto something big."
Narstie has taken home the title of Best Grime Act at the Urban Music Awards five times as well as been named Noisey's Man of the year and Personality of the Year at GRM Daily's Rated Awards. He was also nominated for a BAFTA and won Best Entertainment Show at the National Reality TV Awards and Best TV Presenter at the MVISA Awards for The Big Narstie Show, which proved to be a ground-breaking hit for Channel 4.