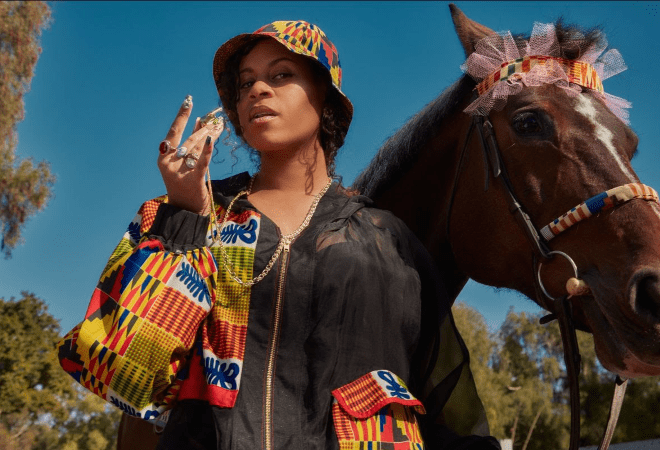 Aluna has returned with brand new 'Renaissance (Remixes)' album, featuring club-ready re-workings of tracks from her debut solo album.
The genre-spanning collection is out now and features exciting collaborations from predominantly POC and female producers, including the likes of Lady Bee, Austin Millz, TSHA, Bella Boo and UNIIQU3.
Discussing the new project Aluna commented, "For the first time in a long time we have the idea of a better future to celebrate, one with more unity than ever before and that's what this remix collection embodies – it's more like a festival line up of the future than a remix album-melanated, lgbtqia, global and bringing the queen shit."
LISTEN TO THE 'WARRIOR' REMIX BY TSHA HERE:
Aluna's latest string of singles have amassed nearly 40 million combined global streams and garnered support worldwide.
Earlier this winter in commemoration of World AIDS Day, (RED) and influential African record label Mavin Records joined forces to raise funds to fight two pandemics: COVID-19 and AIDS. In support, a special remix of LADIPOE's hit single 'Jaiye' featuring Aluna and Sigag Lauren was released, with all proceeds in aid of (RED)'s fight against AIDS & COVID-19 in sub-Saharan Africa.
LISTEN TO THE TRACK HERE:
Aluna 'Renaissance (Remixes)' Album Full Tracklisting:
Aluna – Body Pump (UNIIQU3 Remix)
Aluna – Body Pump (Lady Bee Remix)
Aluna & KAYTRANADA – The Recipe (feat. Rema) [Bella Boo Remix]
Aluna & KAYTRANADA – The Recipe (feat. Rema) [The Martinez Brothers Remix]
Aluna – Envious (GuiltyBeatz Remix)
Aluna – Envious (Kiddy Smile Remix)
Aluna – Envious (Rezident Remix)
Aluna – Warrior (feat. SG Lewis) [TSHA Remix]
Aluna – Warrior (feat. SG Lewis) [Austin Millz Remix]
Aluna – Ain't My Business (Yazzus Remix)