I was over the moon when I first saw that the BBC had decided to do a festival in my city this year. The 6 Music Festival is spread across various venues across Cardiff in South Wales, venues such as Great Hall, Y Plas, Clwb Ifor Bach, The Tramshed, St David's Hall.
FRIDAY
For me it kicked off late Friday evening, I was covering The Great Hall venue this weekend, where the Pixies and Lucy Dacus played. Due to timings, I couldn't make it to see them, but a friend of mine was at their sets, and said that The Pixies were amazing and haven't changed at all. They played their iconic song 'Where's My Mind?', which I'm gutted as I do love that song. Lucy Dacus played next, she is a singer-songwriter from Virgina, USA. It was so nice to have her at the 6 Music Festival. Watching her set on BBC iPlayer, it was lovely to see her have a big Welsh warm welcome. She played songs like 'Night Shift', which is very calming, and you can sway back and forth and get sucked in by her aurora and then she plays 'Kissing Lesson', which got more of a kick which you can see get people bouncing in The Great Hall.
Friday was also IDLES second night playing in Cardiff, but this time it's in a more intimate environment, the place was crammed, I ain't seen Great Hall that full in a very long time. They opened their set with 'MTT 420 RR' in which they played 'Colossus' the night before, it was contrast in song opening choice. After that song that's when the party started. Considering it's for the BBC they weren't tame, they were gritty and as great as ever, there was moshing and splitting the crowd like the Red Sea and crouching before launching yourself to the ceiling of the Student Union. As I have said in the previous IDLES review, they never disappoint!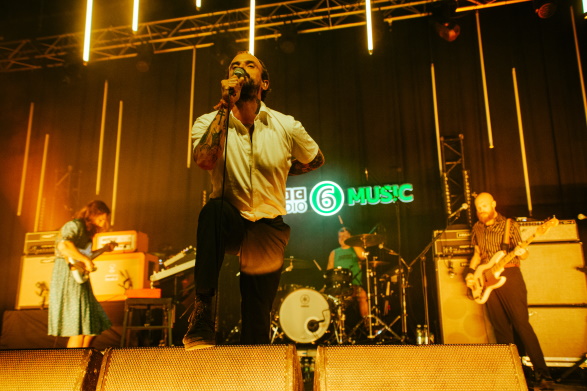 SATURDAY
I walked back into Great Hall, and it was rammed already, I know it was going to be a good show tonight.
On first we had Beabadoobee. Beabadoobee is a Filipino-British singer, she is known for a song that became widely popular on Tik Tok called 'Death Bed (Coffee for your head)', which on Spotify has racked over one Billion plays. I have only ever heard that song, so I didn't know what I was expecting, and I was so happy. She was so light in voice, so sweet and then the music kicked in and my head was nodding, her music was heavier than I was anticipating, and it was so good!
After Beabadoobee, Sports Team took to the stage. I've heard a lot about this band, the singer Alex Rice arrived in a camel colour sequinned suit, so I know it was going to be a good set. They jumped around the stage and into the crowd, the crowd engulfed the band it was so lovely to see. They played 'M5' 'Here's The Thing' and 'Cool It kid', which ticked many people's boxes. Very good band I'd definitely see them again.
I was very excited for this next band. I've wanted to see them since I was young after playing their song 'Helicopter' on Guitar Hero. Bloc Party hit the stage hot and ready. For starter they played 'Day Drinking', followed by tracks like 'Banquet', 'Dessert' and 'Helicopter'. One very happy person and I can imagine everyone saying the same. It was amazing to see an iconic British indie band, soooo good!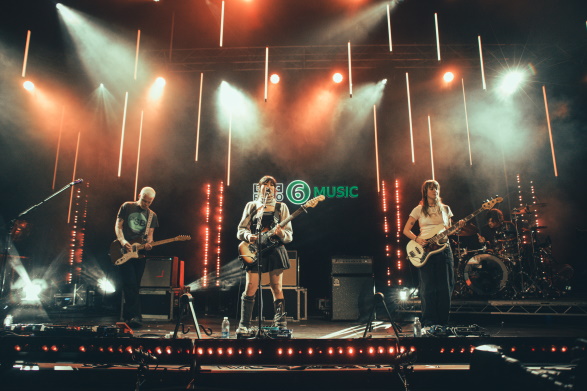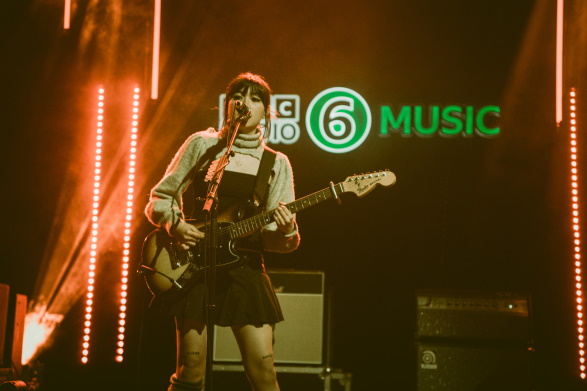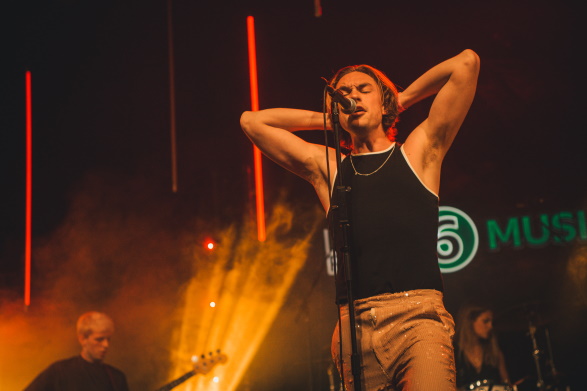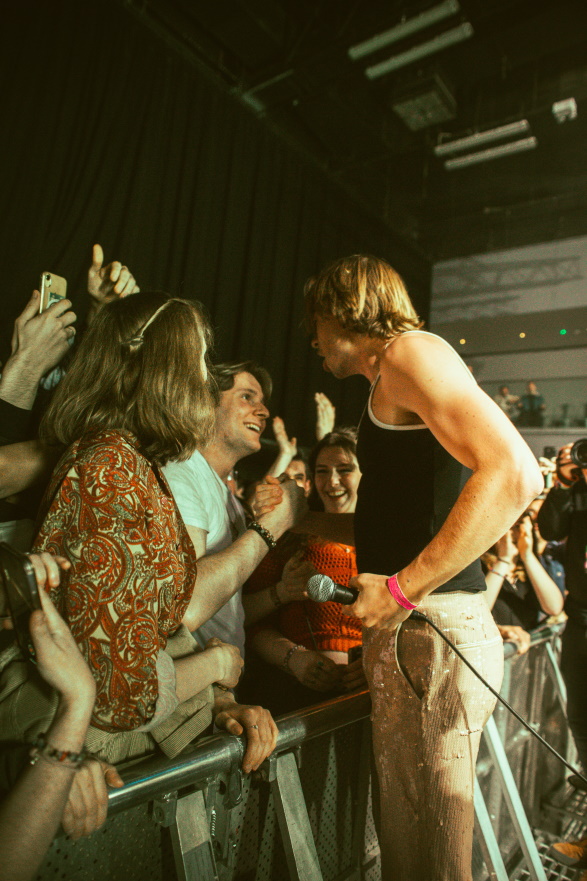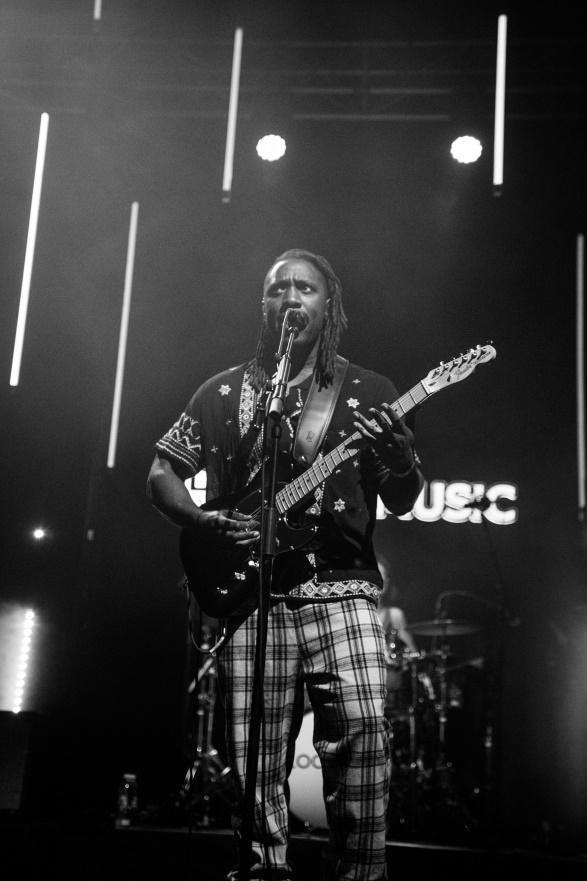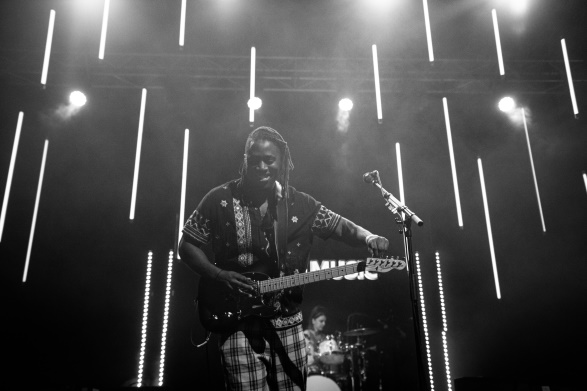 SUNDAY
The final day at BBC 6 Music Festival, I'm so sad that it's finishing. I've really enjoyed it and I'm grateful for the opportunity to review this weekend so thank you BBC.
The first band onto the stage in the iconic Great Hall venue was a British indie rockers Wet Leg – Rhian Teasdale and Hester Chambers came onto stage with their band and took it by storm! They really warmed up the crowd and it was amazing to see so many women in this Festival playing the major sectors, and Wet Leg were one of them, I'll definitely listen to them more from now on.
After the amazing set of Wet Leg, Self Esteem took to the stage. I have heard so many people only coming to see her Saturday, which I was surprised as normally people stay for the final act, but I was very wrong. Self Esteem is a female artist named Rebecca Lucy Taylor, her stage presence was outstanding and ticked all the boxes. The crowd were bouncing and singing along from start to end, singing about female positivity and good vibes. She personally wasn't my taste in music, but I can appreciate her music and her performance.
Tonight, was more a mature setting, hardly any cups on the floor and barely sticky either. The crowd were pushed in tight for the iconic Johnny Marr to take to the stage as the last act for 6 Music Festival at Great Hall.
If you don't know Johnny Marr, then have you been under a rock? He is the guitarist from The Smiths and after they split, he became a solo artist. He opened his set with his own songs as well as doing covers of Depeche Mode and then obviously playing some Smiths songs such as 'This Charming Man', 'How Soon is Now' and 'There Is A Light And It Goes Out,' which got the crowd going. I'm sure that's what we all go for right? He was perfect to sign out the weekend.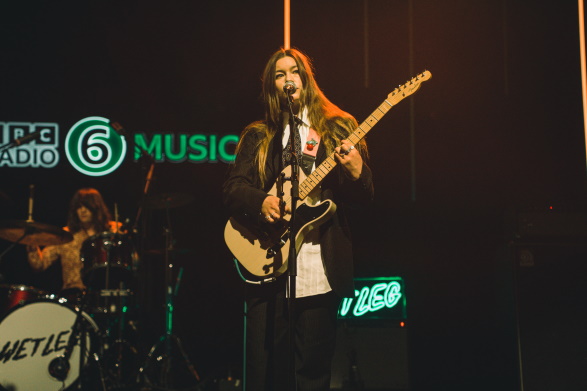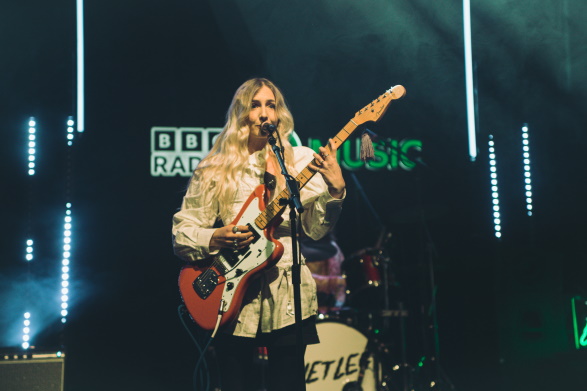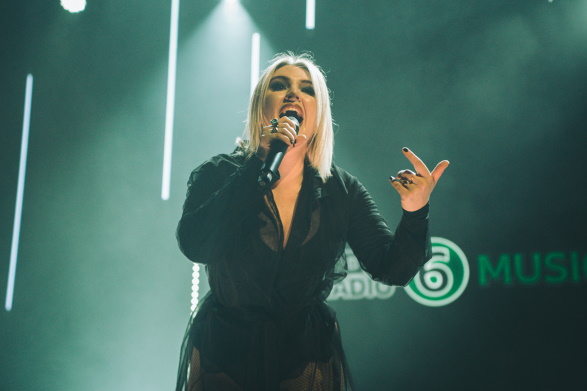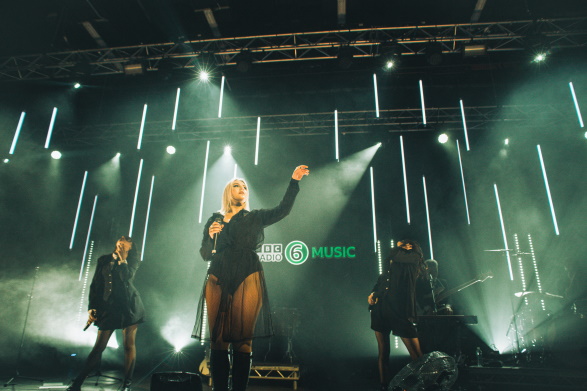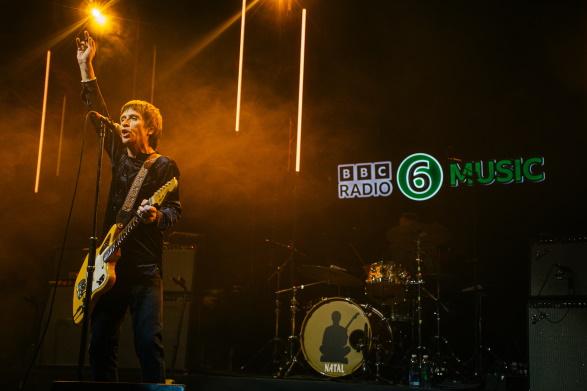 Overall, an amazing weekend and I'm so happy to photograph as well as review this Festival. Hopefully I'll be able to do another festival like this in Cardiff again.
Photos & Review by Kern Hollie