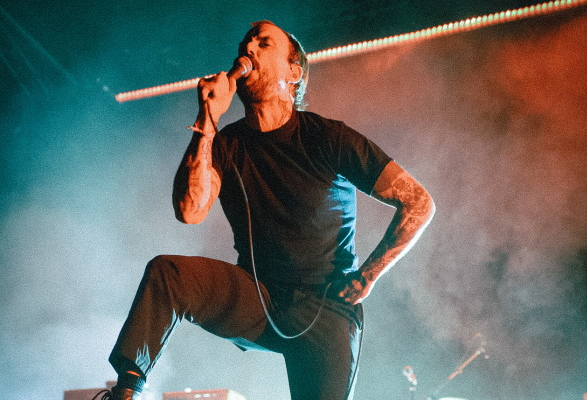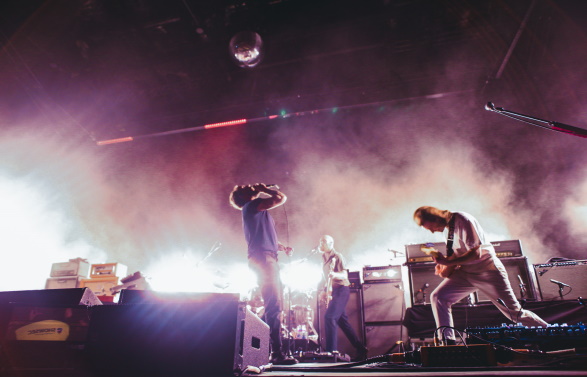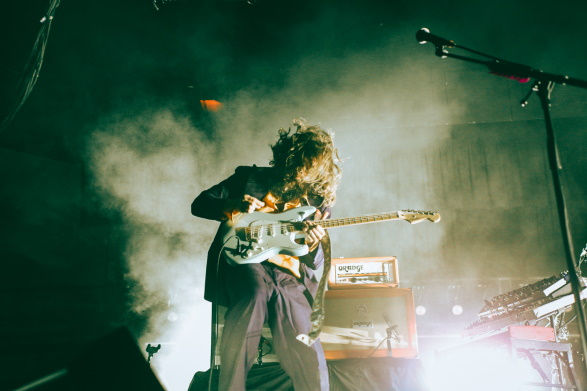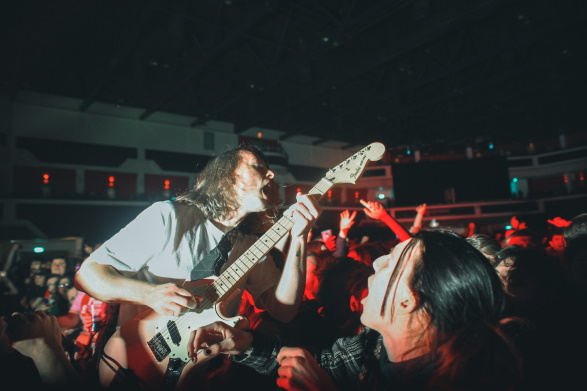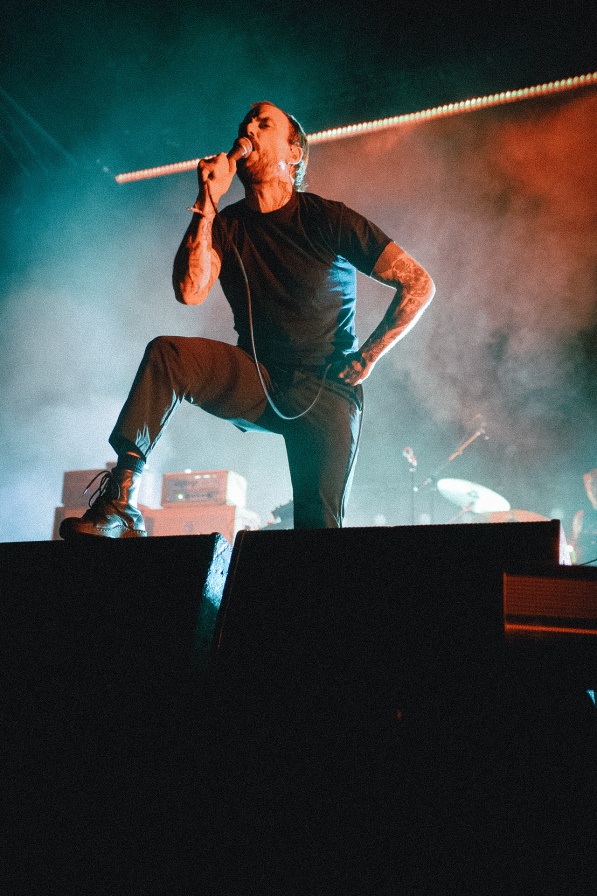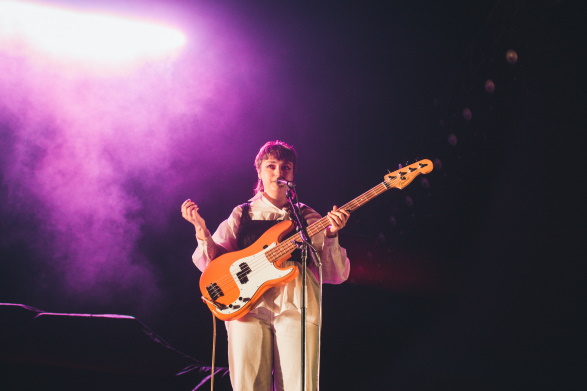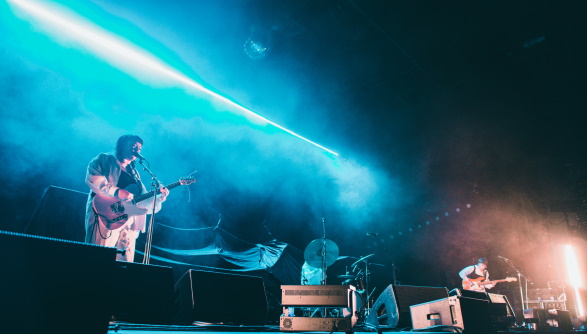 IDLES plus support from Adwaith
I stepped into Motorpoint Arena with the biggest smile on my face to see that Adwaith were taking to the stage on their own Welsh turf. The Welsh language indie rock band from Carmarthen were the opening band for IDLES and they did not disappoint. They played so beautifully and really gave the Welsh language a refreshing sound. They played songs such as 'ETO', 'Lan Y Mor' and 'Fel I Fod' – which I have now added to my Spotify Playlist. As someone who is Welsh and is ashamed to not speak fluently in the language I was in such awe of how charming and how uplifting their set was and how proud it made me and I'm sure so many in the arena to be Welsh and have amazing local bands supporting the likes of IDLES. If they were to play again in Cardiff, I'll be buying that ticket asap.
As the lights went dark and IDLES were starting to perform, I started to get all excited as it's been so long since I've seen them live, and wow, wow, wow. They opened their set with 'Colossus' (a personal favourite of mine) and whilst photographing I was dancing and singing/shouting my heart out as they just gave me that burst of energy and looking at the crowd, they all felt that energy too. IDLES played many songs from their newest album 'CRAWLER' but also classics from 'Brutalism'. For someone who would be new to the rock/punk scene I would recommend IDLES every-time, they have the best stage presence I've seen in a long time, they throw themselves across the stage and also into the crowd, they're the band I'd see night after night and never ever get bored. If they're in your local area please go and see them, you will not be disappointed.
Review & Photos Kern Hollie