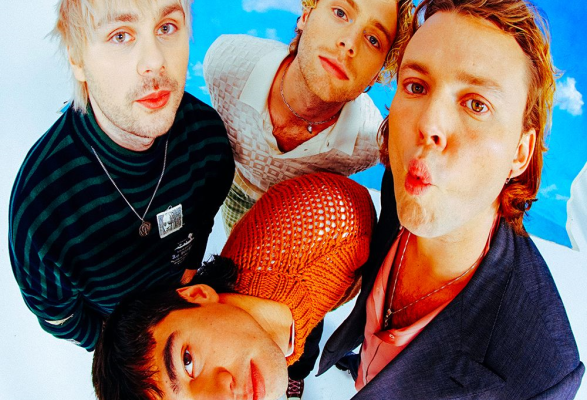 5 Seconds of Summer have shared new single 'Complete Mess', taken from their soon-to-be-announced fifth studio album.
The track was created during a writing trip in Joshua tree and is the first song to be entirely written and produced by the band.
The Australian multi-platinum selling pop-rockers commented, "For this record we realised if you want something done that truly represents how you feel, you've got to do it yourselves. We wanted that expansive sound that we naturally gravitate towards when we play together, so we had to learn how to record that," states the group.
"This new music is so authentically us. It's exactly the kind of music we want to be making right now and it's a good song to be able to reconnect to our fans after such a long time of not releasing music. We can't wait for everyone to hear what we've been working on."
The track's mature, anthemic sound highlights the evolution of the band, now in their 11th year together.
The release is accompanied by an official music video, directed by Lauren Dunn with creative direction by Tyler Serebreni of Other Half Creative.
WATCH IT HERE:
5 Seconds of Summer are currently gearing up for their 2022 World Tour, which will head to arenas across the UK & Ireland this April.
Remaining tickets on sale now from AXS Ticketmaster The Ticket Factory See Tickets
The band comprises of Luke Hemmings on vocals/guitar, Michael Clifford on vocals/guitar, Calum Hood on vocals/bass and Ashton Irwin on vocals/drums.
Photo Credit: Andy DeLuca / PRESS