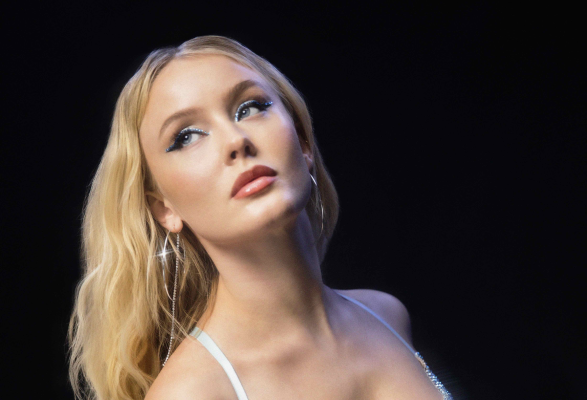 Zara Larsson has confirmed that her brand new single 'Can't Tame Her' will be released on 27 January 2023.
The Swedish singer-songwriter took to social media to make the announcement – CHECK OUT THE POST HERE:
Can't Tame Her out January 27th
Pre save now!!! 🥶🥶 https://t.co/ifRsMDY4F1 pic.twitter.com/PvnAUGpMbO

— Zara Larsson (@zaralarsson) January 12, 2023
The song looks set to be the lead single from Zara's upcoming third studio album, which will follow previous full-lengths 2017s 'So Good' and 2021s 'Poster Girl'.
Zara is rumoured to have been working with the likes of Rick Nowels and Danja on the forthcoming release.
'Can't Tame Her' will be Larsson's first new track since covering ABBA's "Lay All Your Love On Me' in May last year. The global pop star also featured on anthemic dance track 'Words' with DJ Alesso.
The new music will mark the start of an exciting new chapter for the artist after acquiring her back catalogue as well as announcing own record label Sommer House last year.
Commenting on the deal back in June 2022 she said, "I really want to say thank you to Ola and everyone at TEN for giving me the opportunity to break out as an artist and helping me start my career. You are now also making something happen that is so, so rare for a woman in the music industry – the capability to own my own catalogue. With that it makes perfect sense that I would start my own record company. I very much look forward to my future and to a continued collaboration with Sony as well."
Some of Zara Larsson's biggest hits to date include MNEK collab 'Never Forget You', breakout hit 'Lush Life' and UK chart topper 'Symphony' with Clean Bandit.
'Can't Tame Her' is available to pre-save now – new album details and release date still to be announced.
Image Credit: PRESS