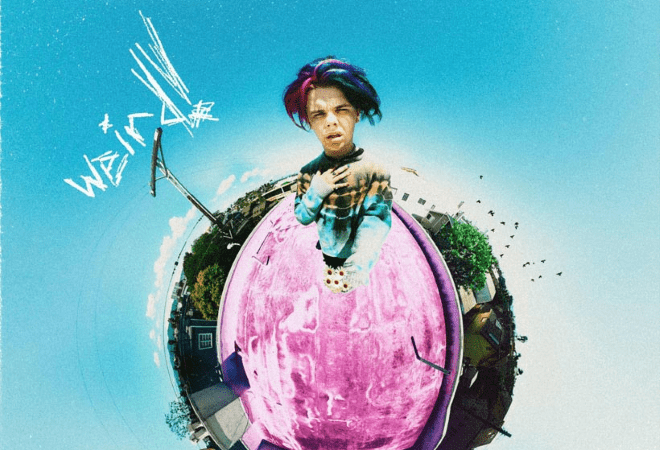 Yungblud has shared brand new single 'Weird', the first material to come from the British singer-songwriter since his October 2019 release 'The Underrated Youth' EP.
The anxiety anthem has instantly resonated with fans with its bold and honest lyrics delivered by Yungblud's energetically raw vocals.
The artist took to social media to share the song's lyrics alongside a heartfelt personal statement:
"i wrote the song about the weirdest time in my life ever imaginable. it felt like the ground beneath me was a maze that was shape shifting and i felt like i was going to fall down the cracks all the time. however, i learnt something new about the rest of my life was going to be. i pictured everything that ive seen and everything i was going to see in a moment of vertigo. i accepted everything that was wrong with me and celebrated everything that was out of my control. i want this song to make everyone feel unified in the feeling that everything is going to be alright no matter how weird things get as long as we remain together."
LISTEN TO 'WEIRD' HERE:
Due to perform at this year's Coachella before hitting the road across North American this spring, Yungblud has like many other artists had to put his tour plans on hold due to the coronavirus pandemic. Currently self-isolating in LA, he has been working on a new LP as well as sharing and hosting his YouTube series. The Yungblud Show has also already featured the likes of live with Travis Barker, Kelly Osbourne, 24kGoldn, Ashnikko and Machine Gun Kelly.
He also recently treated fans to his full live set at London's Brixton Academy – WATCH IT HERE: