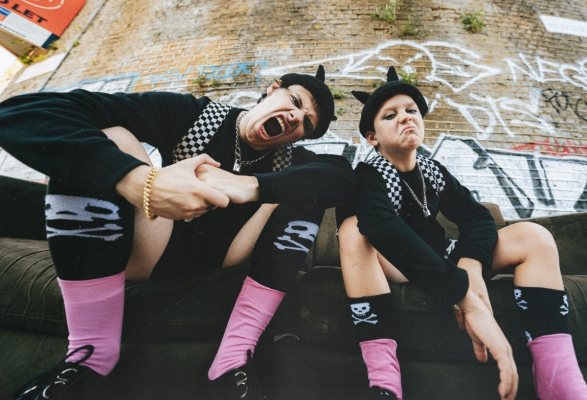 Yungblud has shared the official new music video for latest single 'Lowlife'.
Directed by Priya Minhas and Yungblud, the video follows the internationally acclaimed musician, as he and a representation of his cheeky younger self take over London's iconic Camden Town.
The artist commented, "I wanted to make something that looked like Emo shameless or St Trinians on Acid. As I was writing the song, I was visualizing the video in my head, it literally helped me get the words down on paper.
I knew it had to be shot in Camden Town and I wanted to be walking side by side with my younger self, guiding him through a f**ked up world based on real memories and people I have encountered in my life. Almost a message to myself saying that life doesn't always have to be so deep and there is beauty to be found in chaos and opportunity in disaster."
WATCH HERE:
Yungblud is currently nearing the end of his hugely successful North American leg of YUNGBLUD – THE WORLD TOUR, which has seen him play packed-out venues across 25-dates.
Since the beginning of his phenomenal rise, the Doncaster rocker has accumulated a vast collective of dedicated fans around the globe, with billions of streams as well as a social media following of over 14.5 million.
In addition, Yungblud recently teamed up with Afro-fusion singer-songwriter BNXN to release a fresh take on Primal Scream's 'Movin' On Up' as part of Coke Studio™'s 2023 lineup. The track was recorded live at the famed AIR Studios in London and delivers a new fresh version of the 1991 hit.
CHECK OUT THE PERFORMANCE HERE:
Image Credit: PRESS