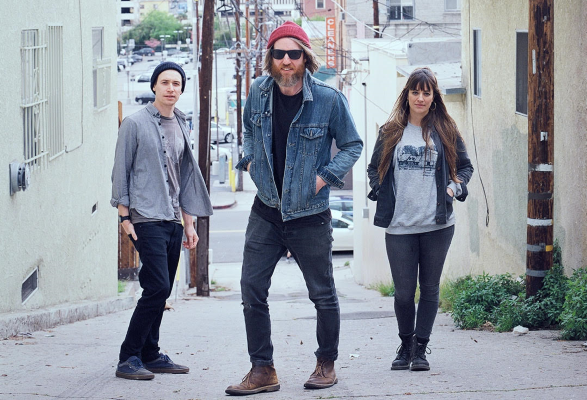 William The Conqueror have confirmed details of their brand new album 'Maverick Thinker', due out for release on 05 March 2021.
The exciting announcement coincides with the arrival of new track 'Quiet Life'. Although not quite a ballad, the slow-building, reflective number is unexpectedly melodic as it transforms into an altogether charming listen.
The band's chief songwriter and frontman Ruarri Joseph commented, "With Quiet Life, we wanted to step outside the sound of the trio and build some walls, add some layers for this one. It's a trippy, fuzzy wander down someone else's memory lane, so we went cinematic."
LISTEN TO 'QUIET LIFE' HERE:
Despite being written in the English countryside, the British band recorded 'Maverick Thinker' out in LA alongside producer Joseph Lorge at the iconic Sound City Studios just before the pandemic touched down in March last year. The legendary surroundings put the band behind the same glass as music greats like Nirvana, Johnny Cash, Neil Young and Fleetwood Mac.
Towards the end of 2020 William The Conqueror launched a podcast series, written and narrated by Ruarri. Like an audiobook, (and perhaps a quarter autobiographical?) it tells the fictional account of a musician trying to navigate their way through life and the industry.
'Maverick Thinker' Full Album Tracklisting:
Move On
The Deep End
Alive At Last
Jesus Died A Young Man
Quiet Life
Wake Up
Fiction
Suddenly Scared
Reasons
Maverick Thinker