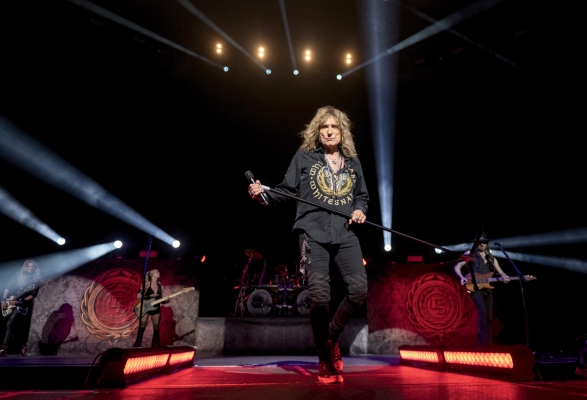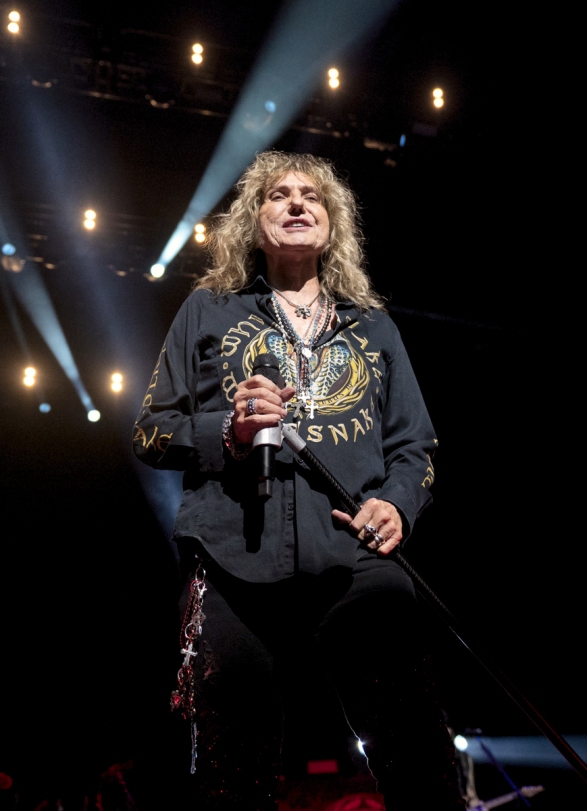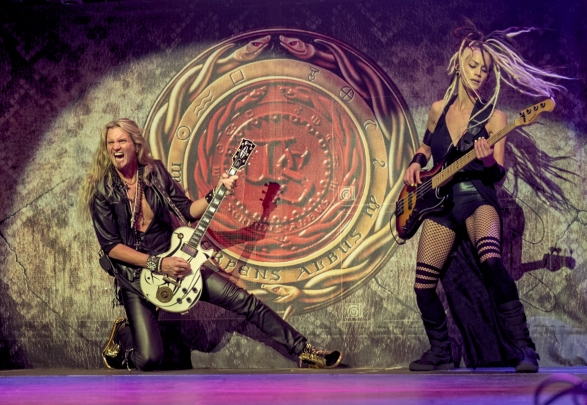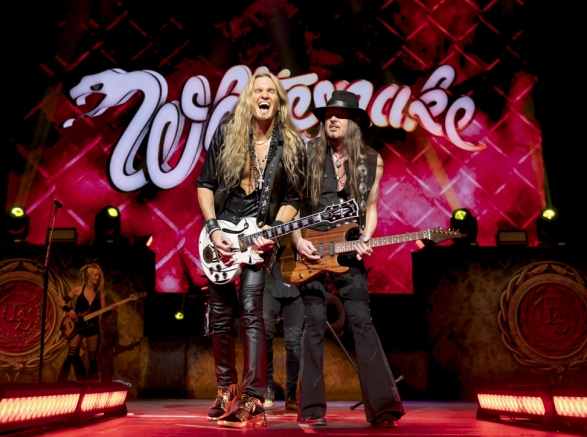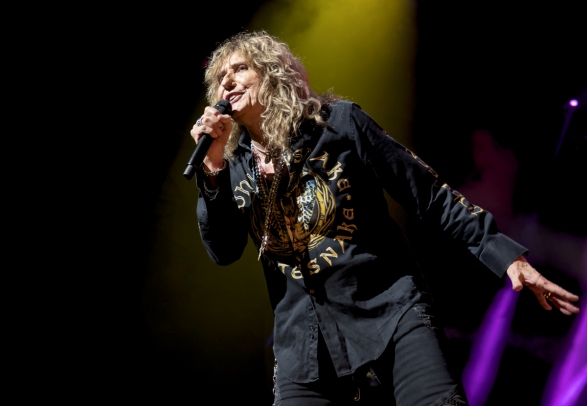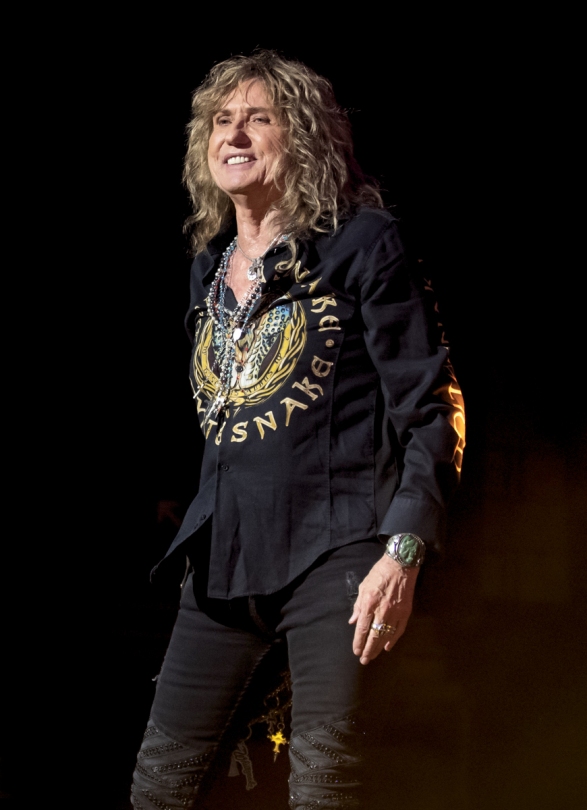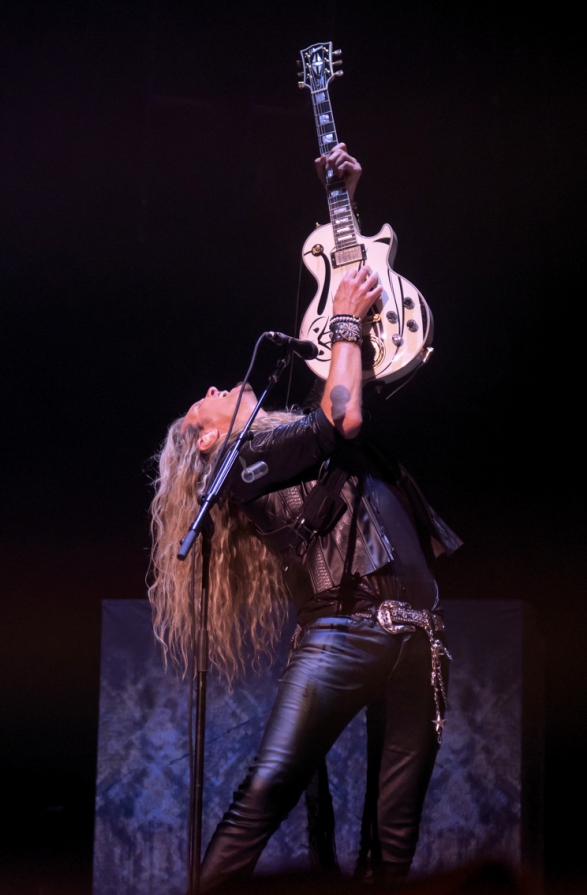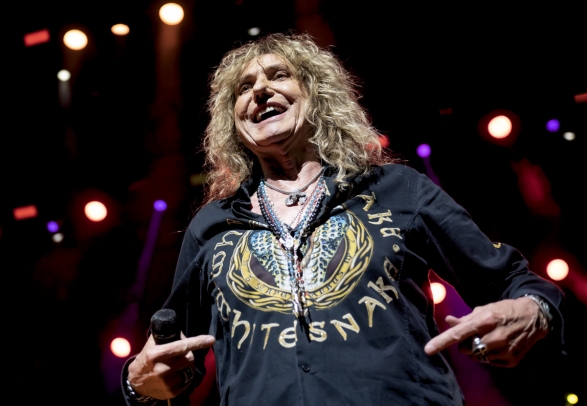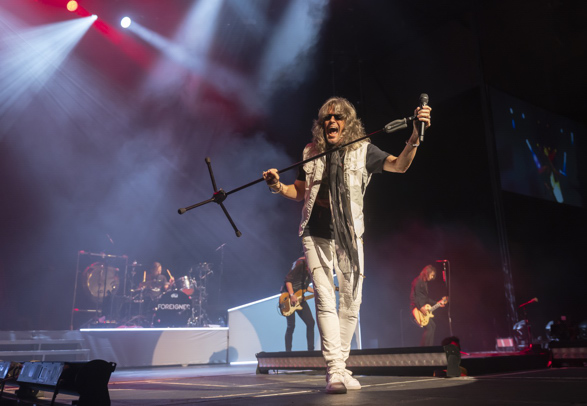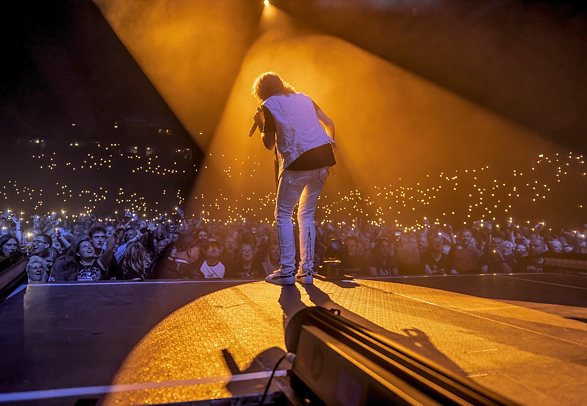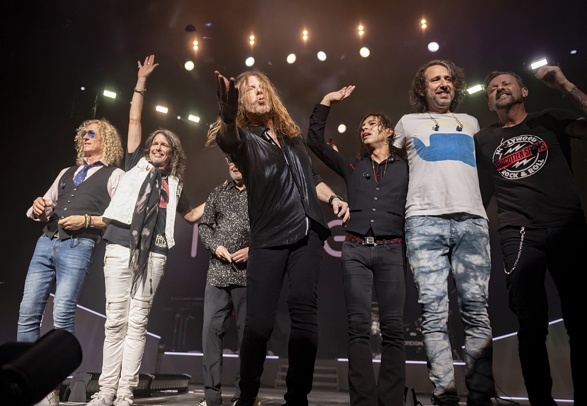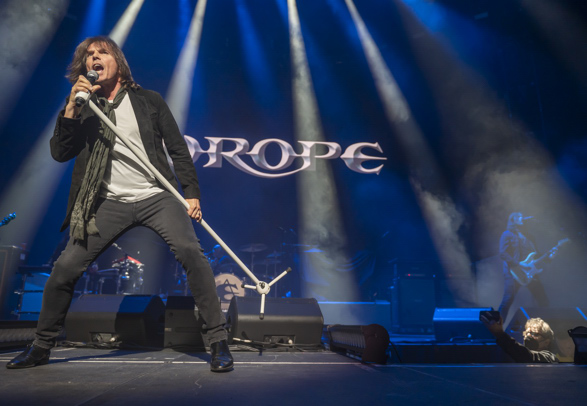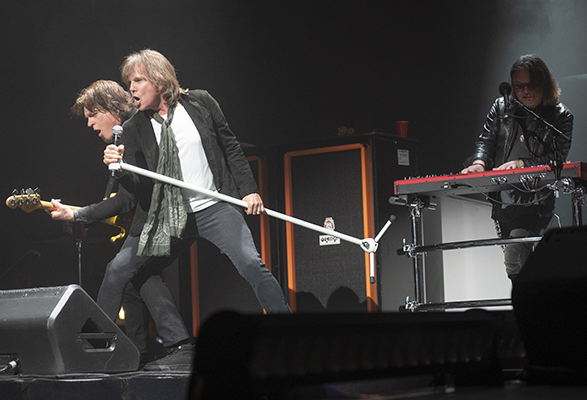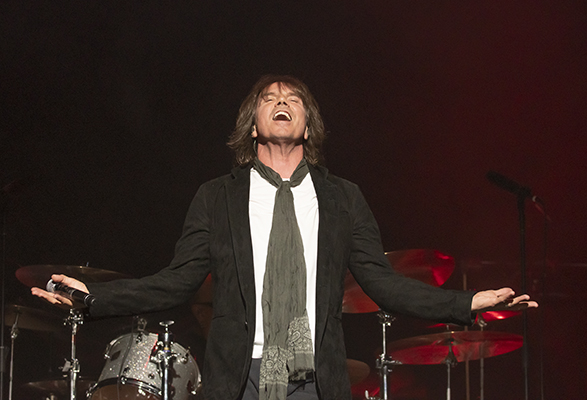 One of the biggest rock tours for many years finally arrived in Newcastle last Saturday when the triple bill of Europe, Foreigner and Whitesnake arrived in town. This tour is a farewell for David Coverdale, the north-east small town boy who grew up to front two of the world's biggest rock bands, Deep Purple and then his own outfit Whitesnake. Coverdale freely admits that age is catching up with him and he has vowed to go out gracefully with a goodbye tour for the fans who have given him so much support across the years.
The three bill band meant an early start with Swedish band Europe on stage at the unseemly hour of 6.45pm kicking things off with 'Walk the Earth' and 'Rock the Night'. The set also included 'Carrie', 'War of Kings' and 'Cherokee'. Singer Joey Tempest was in great form, urging crowd participation as he worked the stage tirelessly and guitarist John Norum riffed away majestically. Sadly, all to soon we were hearing the beginning fanfare of 'The Final Countdown' followed by a disappointing realisation that their set was coming to a close.
Foreigner kept the pace up with an energetic set packed with hits and crowd favourites that included 'Double Vision', Cold as Ice', 'Juke Box Hero', and 'Feels Like the First Time'. Singer Kelly Hansen was his usual dynamic self delivering numerous poses for the photographers and his mic-stand gymnastics are up there with the very best exponents of the skill such as Steven Tyler and Paul Rodgers. At one point, Hansen even helped himself to a photographer's camera shooting the crowd as the snapper smiled on.
'Urgent' involved an eight minute drum solo and keyboard solo, before we were treated to a cameo appearance by guitarist and founder member Mick Jones, now 77 but still capable of delivering some nifty guitar licks on 'Long, Long Way From Home' before turning his attention to keyboards on 'I Want to Know What Love Is'. The set wrapped up with a frantic version of 'Hot Blooded'.
Whitesnake hit the stage at 9.35 to nothing short of a hero's welcome. Their line up has gone through a host of changes across the years but each incarnation offers something fresh. This tour features the striking new bassist Tanya O'Callaghan – the band's first female member – as the latest recruit and it took only moments to forget this was only her third gig with the band.
"Newcastle, this is where the 'Whitesnake choir' began", said Coverdale as the crowd assisted him throughout the night from opener 'Bad Boys' through classics like 'Slide It In', 'Love Ain't No Stranger', 'Ain't No Love in the Heart of the City' and 'Slow an' Easy'.
The band were excellent – the twin guitars of Joel Hoekstra and Reb Beach operating in tandem, Michele Luppi's keyboards adding melody and the multi-talented instrumentalist Dino Jelusick offered some support to Coverdale on vocals. Tommy Aldridge is still a force behind the drums – even banging out part of his solo with his bare hands – and the aforementioned Tanya O'Callaghan was a colourful whirlwind of hair, smiles and killer bass lines.
The huge tunes such as 'Fool For Your Loving' and 'Is This Love' were greeted ecstatically and on 'Here I Go Again' and 'Still of the Night' the choir was in full voice.
The final song of the evening was 'Burn' – a Deep Purple song dating from Coverdale's first album release as part of the classic "Mk III" line-up of the rockers. It was a fitting way to bring both the show and his final performance with the band here in the north-east to a close.
It had been a phenomenal evening of classic rock from three troupers of the genre. Line-ups as strong as this don't come along very often, and it was a delight to be there to both witness and photograph it.
Review & Photos by David Dunn