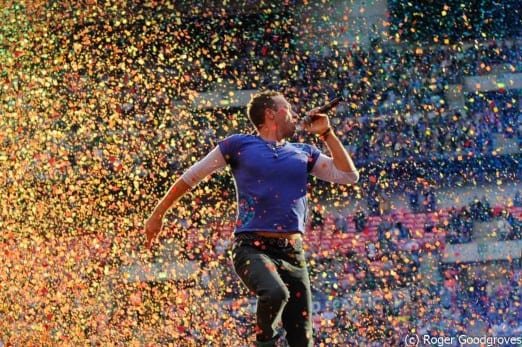 It has been a while since we've all been able to get together under one roof with our friends and fellow gig lovers and enjoy a pint (or two!).
So, until we meet again, here's a look back at some of things we miss most about going to gigs and more importantly, what we can't wait to experience once again when live music returns.
Getting those tickets
Nothing is more thrilling than getting your hands on a pair of gig tickets!
Top track for…snapping up tickets: 'I'm So Excited' The Pointer Sisters
"I'm so excited, and I just can't hide it."
The live music
Whether it's seeing your favourite band live or discovering a new artist, nothing beats everyone coming together and supporting the talent on stage.
Top track for…remembering how amazing live music can be: 'Music' Madonna
"Music makes the people come together, yeah"
The crowd
We're social creatures and it doesn't get much better than jumping around with the crowd or diving into a mosh pit…if that's your thing of course.
Top track for…some serious headbanging: 'The Beautiful People' Marilyn Manson
"The beautiful people
The beautiful people (aahh)"
The atmosphere
Feeding off everyone's energy, connecting with the artist on stage and hearing your favourite songs performed live can often lead to the feeling of complete and utter bliss…and an epic sing along.
Top track for…soaking up the atmosphere: 'Viva La Vida' Coldplay
"Never an honest word
But that was when I ruled the world
Woooah oh oh oh oh oh…"
Reliving the gig
Seriously, who hasn't been looking back at all their gig pics and videos lately?
Top track for…reminiscing: 'Thnks fr th Mmrs' Fallout Boy
"One night and one more time
Thanks for the memories"
Planning the next one
Let's face it, when gigs finally do return, we're going to appreciate them even more.
Top track for…planning your next gig: 'I Gotta Feeling' Black Eyed Peas
"I know that we'll have a ball
If we get down and go out
And just lose it all"
What do you miss most about gigs?