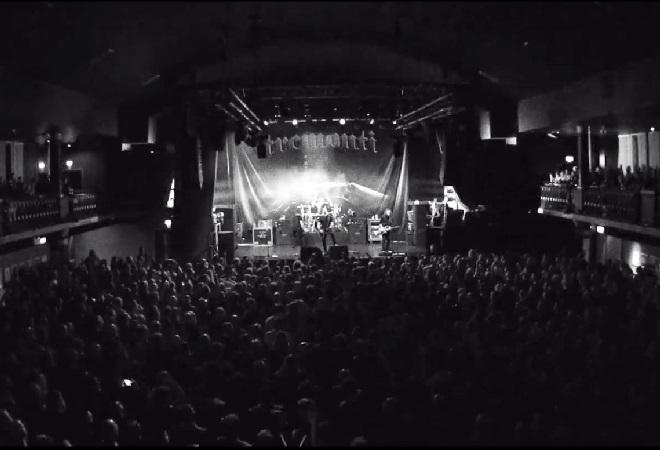 Tremonti have dropped the brand new music video for their latest single 'Throw Them To The Lions'.
The track is lifted from the band's A Dying Machine album with the video featuring live footage from their sold-out December tour date at the O2 Ritz in Manchester.
CHECK OUT THE VIDEO HERE:
A Dying Machine is the first concept album for frontman Mark Tremonti and landed in the UK Top 20 Album Chart following its release in June last year. Whilst on tour in 2018 with Alter Bridge, Mark was inspired to write the story behind the music as well as an accompanying novel, which takes place at the turn of the next century where humans and fabricated beings called "vessels" are trying to co-exist.
FIVE FAST BAND FACTS:
Mark Tremonti has sold over 40 million units between Alter Bridge, Creed and his eponymous Tremonti.

His Creed hit 'With Arms Wide Open' took home the Grammy Award for Best Rock Song in 2001.

After emerging in 2012 Tremonti's full-length debut All I Was reached the Top 5 of the Billboard Top Hard Rock Albums Chart and Top 30 of the Top 200.

The 2015 follow-up Cauterize went to No.1 on the iTunes Top Rock Albums Chart.

In 2014 the frontman took the title "Riff Lord" at the Metal Hammer Golden Gods as well as won Best Guitarist at the Loudwire Music Awards in 2015.