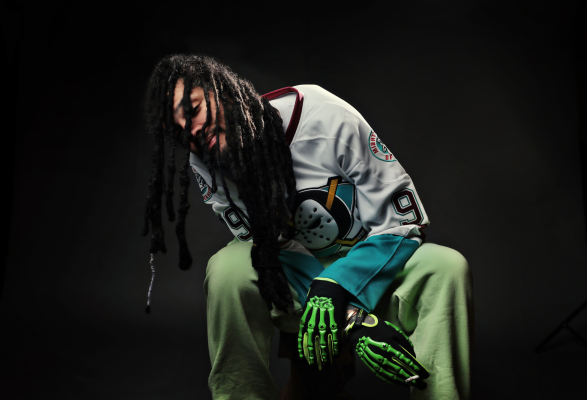 Travie McCoy has shared details of his highly anticipated new album 'Never Slept Better', due out on 15 July 2022.
The exciting announcement is accompanied by brand new single and music video for 'Stop It'.
Travie commented, "This song about me reclaiming my position in this space…I've been quiet for a decade, so stop it with the where have you been questions, it doesn't matter, I'm here right now, so let's GO!!!! Underdogs always come out on top, so STOP IT!!!! I GOT IT!!"
WATCH THE MUSIC VIDEO HERE:
The American rapper previously dropped singles and accompanying music videos for 'Spoonful of Cinnamon' and 'Loved Me Back To Life', featuring cameos from GaTa (FXX's Dave), Zach Holmes (Zackass), Toby Morse (H2O, Hazen Street), Wes Period, and Chad Tepper.
Travie shot to mainstream fame with Gym Class Heroes hits like the 3x Platinum 'Cupid's Chokehold' and 'Stereo Hearts'. As a solo artist, he also hit new heights and helped jump-started the careers of a number of artists with tracks like the 4x Platinum Bruno Mars collab 'Billionaire'.
Encapsulating the trials and tribulations of the past 10 years of the artist's life, 'Never Slept Better' looks set to be his most honest and powerful album yet.
Travie McCoy 'Never Slept Better' Full Album Tracklisting:
..never slept better..
Stop It
Deja Fait
Loved Me Back To Life
The Bridge (feat. Elohim)
Down and Out in L.A.
matty's mattresses: deluxe la
A Spoonful Of Cinnamon
Another Round
Full Monarch
matty's mattresses: from larvae to monarch
I Am Pagliacci
The Best Part Of Revenge
Karma Kama Sutra
Broken Barometer Blues
matty's mattresses: weatherproof
I'll Never Be Loved (feat. Hamzaa)
Photo Credit: Gary Ventura