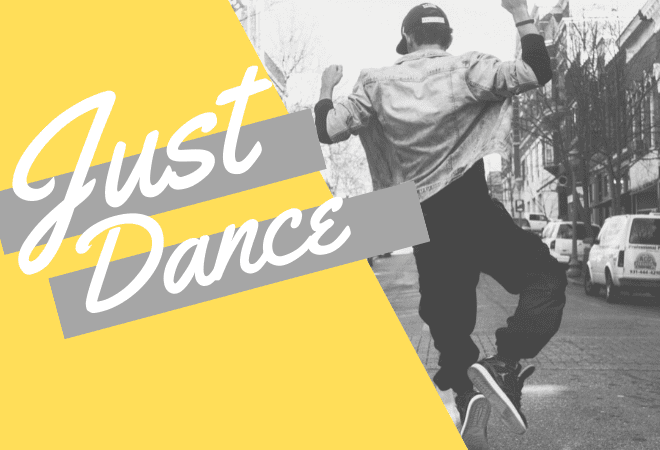 Run out of things to do during lockdown? Feeling sluggish and need some motivation to get moving? Turn up some tunes and jump, shake, shimmy, whatever – it's time to let loose!
Just Dance – Lady Gaga
The single that launched Gaga's career was co-written by the singer alongside Akon and producer RedOne – it is also still one of her most popular music videos.
Keep On Movin' – 5ive
This was the second single to come from the British boy band's second studio album 'Invincible'.
1, 2 Step – Ciara ft. Missy Elliott
Ciara teamed up with US rap superstar Missy Elliott for this hip hop bop, which featured on her debut album 'Goodies'.
Dance Monkey – Tones And I
The Australian singer-songwriter broke records with this track when she claimed the longest-running No.1 single by a female artist in UK chart history.
Shut Up and Dance – Walk the Moon
This energetic number was taken from the American pop rocker's second studio album 'Talking Is Hard'.
On The Floor – Jennifer Lopez ft. Pitbull
J-Lo's 2011 huge comeback single incorporates a sample of Kaoma's 1989 hit single 'Lambada'.
Hips Don't Lie – Shakira ft. Wyclef Jean
This hip shaking banger reached the No.1 spot on charts in at least 55 different countries.
I Don't Feel Like Dancin' – Scissor Sisters
The disco-pop act co-wrote this UK No.1 hit with Elton John, who also provides piano on the upbeat track.
Let's Dance – David Bowie
This timeless tune was the title track to Bowie's 15th album and produced by funk legend Nile Rodgers.
I Wanna Dance With Somebody – I Wanna Dance With Somebody
This undeniable hit was the lead single from Houston's second album 'Whitney', which made history as the first album by a female artist to debut at No. 1 on the Billboard 200.
Happy dancing!