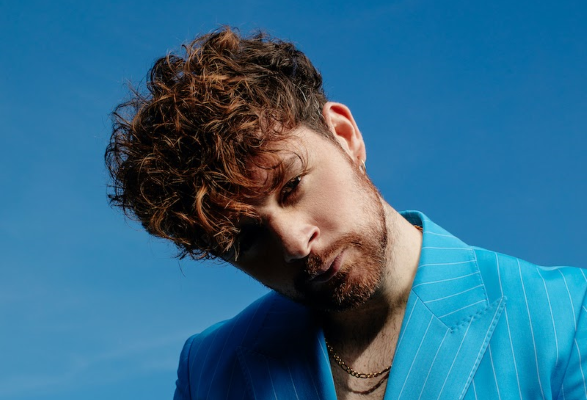 Tom Grennan has dropped brand new single 'Little Bit Of Love', lifted from his much anticipated second album 'Evering Road', due out on 05 March 2021.
Tom commented on the euphoric track saying, "'Little Bit Of Love' is all about the mental struggle of moving on, or going back to a relationship."
LISTEN TO IT HERE:
'Evering Road' will mark a bold and exciting new chapter for the artist. Named after the East London address Tom shared with his then-girlfriend, the record is a hub of love, heartbreak and redemption. Produced by Dan Grech, Eg White, Mark Ralph, Charlie Hugall, Lostboy and Jimmy Hogarth, it will also include previous singles 'This Is The Place' and 'Oh Please'.
He said, "This album has been such a therapeutic experience, it has helped me through one of the toughest times of my life. Evering Road documents a transitional stage for me, where I felt I've learnt so much and grown into a new man, moving myself into a new calm and positive space. Gospel and soul have been a huge influence on me during this album, for me it's so emotional yet uplifting, and I wanted to translate this DNA through my music. I'm just BUZZING for people to hear it, so hopefully it can be a lifeboat of sorts for at least one person."
Previously, Tom Grennan shared the official new music video for single 'Amen'. The visuals for the powerful, gospel-inspired song were directed by KC Locke and see Tom wrestling with his emotions in a fight for redemption.
WATCH THE VIDEO HERE:
Despite 2020 being a challenging year, Tom featured on Fraser T Smith's track 'Summer In The City', performed an exclusive live-streamed gig at The Holy Trinity Morgan Church in London as well as took to the stage for a landmark socially distanced show at Newcastle's Virgin Money Unity Arena.
Tom also performed brand new material at a virtual gig live-streamed in 360° via the MelodyVR app at London's Brixton Academy. The British musician previously sold-out the venue following the release of his breakthrough debut album 'Lighting Matches'. The UK Top 5 record has amassed over a quarter of a billion streams to date and was one of the Top Ten best-selling debuts of 2018.
Tom Grennan is due to hit the road on a headline tour across Europe in April 2021 – UK shows are due to be announced soon.
Photo Credit: Ashley Verse