17Fatboy Slim, the legendary DJ confirms intimate show at the Engine Rooms, Southampton on Boxing day (26th December) tickets on sale from here
16M Huncho, the rapper upgrades venues at Manchester and Birmingham to the Academy venues in those towns and adds a show at Glasgow SWG3 on March 17th. Existing tickets still valid. More tickets on sale from Ticketmaster Ticketweb See Tickets
15Creamfields 2020, Camel Phat announced as headliner for Steel Yard on August 30th, tickets on sale from Ticketmaster
14Hugh Cornwell, brings his 'Electric' show to a tour in 2019 before gigs with The Undertones.
Nuneaton Queen's Hall May 10th
Shrewsbury The Buttermarket May 16th
Dover The Booking Hall May 21st
Lincoln The Platform May 23rd
Holmfirth Picturedome May 24th
Tickets on sale Friday 10am from Eventim Ticketmaster TicketwebSee Tickets
13Nasty Cherry, the girl band confirm have their March 3rd London show upgraded from Omeara The Garage. Tickets on sale from See Tickets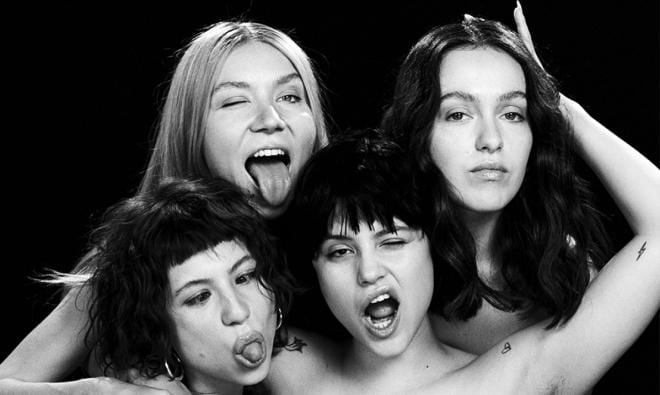 12Wale, the acclaimed rapper & hip hop artist will performs at London's XOYO on February 7th,



Tickets on sale tomorrow at 11am from See Tickets
11Cavetown, has cancelled his show at London's Electric Ballroom tonight due to illness. The rescheduled show is April 9th, tickets remain valid.
10Mrs Brown's Boys, the award-winning Brendan O'Carroll and Mrs. Brown's Boys announce a third Hull show on July 1st, tickets on sale from Eventim Ticketmaster The Ticket Factory See Tickets
9Sam Fender, has cancelled the remainder of his 2019 shows due to illness. He has already rescheduled shows in Birmingham and Bristol for January 30th and 31st respectively.
8Stereo MCs, the Electro-hip-hop pioneers have confirmed an intimate London show at Oslo Hackney on April 18th, tickets on sale Friday 10am from Gigantic Ticketweb See Tickets
7Andrew Doyle and Douglas Murray, are bringing 'Resisting Wokeness' to tour dates in 2020 including London's Eventim Apollo on 20 June.
Crawley Hawth May 22nd
Bournemouth Pavillian May 24th
Cardiff St Davids Hall May 26th
Reading Hexagon May 27th
Liverpool Philharmonic May 28th
Sheffield City Hall May 29th
Leicester De Montfort Hall May 29th
Salford The Lowry Jun 1st
Northampton Derngate Jun 2nd
London Eventim Apollo Jun 20th
Tickets on sale 10am Friday from Eventim Ticketmaster
6Cleopatrick, the Alt-rock duo are performing next February in advance of their support for Frank Carter.
Bristol Thekla Feb 8th
Leeds Brudenell Social Club Feb 9th
Newcastle The Cluny Feb 10th
Tickets on sale Friday 10am from Gigantic Ticketmaster See Tickets
5Greyson Chance, after scoring 66 million hits on Youtube and more than 2 million monthly listeners on Spotify, the singer-songwriter brings shows to the UK
London Heaven Apr 3rd
Brighton Patterns Apr 4th
Manchester Deaf Institute Apr 8th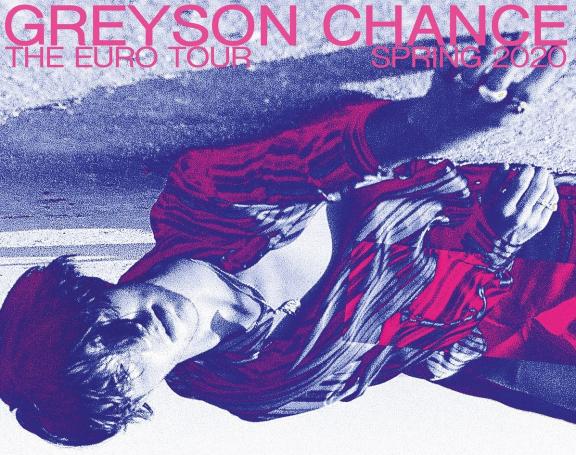 Tickets on sale from Gigantic Ticketmaster Ticketweb See Tickets
4Liam Gallagher, announces a show at Belfast's Boucher Road Playing Fields for August 19th as part of #VITAL2020! Tickets on sale now from Ticketmaster
3David O'Doherty, the recipient of the 2008 Edinburgh Comedy Award announces new shows across the UK for 2020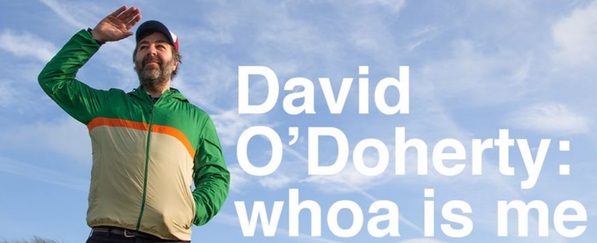 Tickets on sale Friday 13th December at 10am from Eventim Ticketmaster See Tickets
2The Who, two extra shows added at Banquet Records Pryzm, Kingston on 12 February 2020, tickets on sale 11am from here
1Pete Tong, DJ, broadcaster and dance pioneer has confirmed the return of Ibiza Classics 2020 with The Heritage Orchestra & conductor Jules Buckley.
Brighton Centre Dec 1st
Manchester Arena Dec 2nd
Birmingham Arena Dec 3rd
London The O2 Arena Dec 4th, 5th and 13th



Tickets on sale Monday 16th December at 10am from AXS Ticket Factory Ticketmaster See Tickets
Lovebox Festival, headliners for the extended three-day festival include Khalid, Disclosure & Tyler The Creator at Gunnersbury Park, London on 12-14 June 2020, tickets on sale at 9am from Gigantic Eventim Ticketmaster See Tickets
Stereophonics, the Welsh rockers to play special Absolute Radio gig at the O2 Forum Kentish Town, London on 21 January 2020, tickets on sale at 9am from Ticketmaster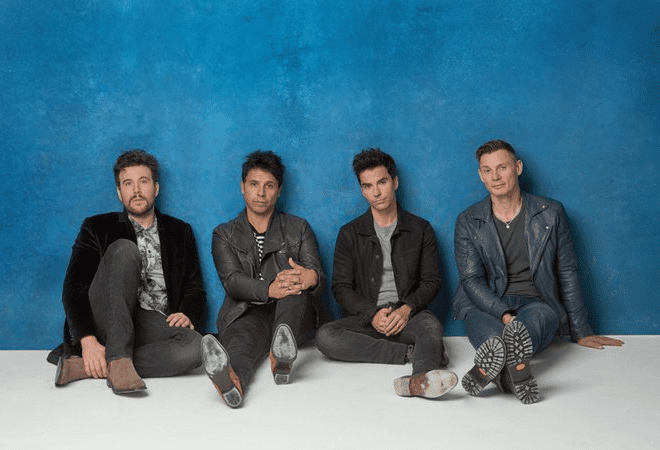 Belsonic: Ben Nicky & Friends, the international DJ/producer will headline Ormeau Park, Belfast on 13 June 2020, tickets on sale at 9am from Ticketmaster
M Huncho, the rapper confirms March/April 2020 tour dates,
Dublin Academy Green Room, 15 March
Norwich Waterfront, 20
Southampton Engine Rooms, 21
Bristol Marble Factory, 22
Cardiff Tramshed, 23
Manchester O2 Ritz, 25
Sheffield Leadmill, 26
Newcastle University, 27
Birmingham O2 Institute, 29
Nottingham Rock City, 30
London Brixton Academy, 02 April
Tickets on sale at 9am from Ticketmaster Ticketweb See Tickets
John Bishop, the award-winning comedian has confirmed details of a run of warm-up shows for next year,
Guildford G Live, 25-27 Feb
Salisbury City Hall, 28
Northampton Derngate, 03 March
Kingston Rose Theatre, 04
London New Wimbledon Theatre, 05
Watford Colosseum, 06
Basingstoke The Anvil, 11
Aylesbury The Waterside, 12
Middlesbrough Town Hall, 13
Windsor Theatre Royal, 01-02 April
Dorking Hall, 03
Canterbury Marlowe Theatre, 05
Reading Hexagon, 06
High Wycombe Swan Theatre, 19
Tickets on sale at 10am from Ticketmaster
Rob Lambert, the definitive show celebrating the songs and music of George Michael will head to the Olympia Theatre, Dublin on 20-21 November 2020, tickets on sale at 9am from Ticketmaster
Drew Lynch, the American stand-up comedian will bring the Speech Therapy Tour to the Liberty Hall, Dublin on 27 September 2020, tickets on sale at 10am from Ticketmaster
Flawes, the alt-pop trio to play The Castle Hotel, Manchester on 01 April 2020, tickets on sale at 10am from Ticketmaster Ticketweb See Tickets
Amy Wadge, the Grammy Award-winning songwriter will perform the O2 Shepherds Bush Empire, London on 18 June 2020, tickets on sale at 10am from Gigantic Ticketweb See Tickets
Portico Quartet, the instrumental band will be live at the Junction 2, Cambridge on 24 February 2020, tickets on sale at 10am from Gigantic See Tickets
And So I Watch You From Afar, the three-piece rock band confirm new May UK shows,
Birmingham O2 Institute 3, 01 May
Oxford O2 Academy 2, 03
Tickets on sale at 10am from Ticketmaster See Tickets
Blanck Mass, the Scottish producer confirms new March UK shows,
Sheffield Picture House Social, 04 March
Bristol Loco Club, 05
Tickets on sale at 10am from See Tickets
Pearl Jam UK, the tribute band will perform at the O2 Shepherds Bush Empire, London on 05 December 2020, tickets on sale at 10am from Gigantic Ticketmaster See Tickets
Mango X Mathman, the Dublin hip-hop due confirm February 2020 tour dates,
Galway Roisin Dubh, 08 Feb
Limerick Kasbah Social Club, 14
Cork Kino, 15
Dublin 39/40, 29
Tickets on sale at 11am from Ticketmaster
The Secret Garden, two special concert performances of the musical adaptation of the Frances Hodgson Burnett's novel confirmed at the Palladium, London on 04 April 2020, tickets on sale at 10am from Ticketmaster
Wednesday's Updates…
43Jimmy Carr, the comedian will head to Brentwood Live, Essex on 04 April 2020, tickets on sale Friday (13 December) at 10am from AXS
42Jaime Harding, the Marion singer-songwriter confirms solo show at the O2 Academy 2 Islington, London on 29 May 2020, tickets on sale Friday (13 December) at 10am from Gigantic Ticketmaster See Tickets
41Stavros Halkias, the stand-up comedian will head to The Sugar Club, Dublin on 29 March 2020, tickets on sale Friday (13 December) at 10am from Ticketmaster
40Self Esteem, venue upgrade announced at YES The Pink Room, Manchester on 20 December 2019, tickets on sale now from Gigantic Ticketmaster Ticketweb See Tickets
39Nathaniel Rateliff, the American singer-songwriter has announced a 2020 UK tour,
Glasgow Royal Concert Hall, 26 April
Manchester Bridgewater Hall, 27
Birmingham Symphony Hall, 28
London Royal Albert Hall, 29
Bath Forum, 04 May
Tickets on sale Monday (16 December) at 9am from Gigantic Ticketmaster See Tickets
38Paul Foot, the comedian will bring the Swan Power Tour to venues across the UK in 2020,
Ipswich Avenue Theatre, 25 Sept
Leeds City Varieties, 01 Oct
Guildford G Live, 02
Newport Centre, 10
Shrewsbury Theater Severn, 11
Sale Waterside, 15
Leicester Just The Tonic, 16
London Leicester Square Theatre, 17
Oxford Glee Club, 22
Birmingham Glee Club, 23
Harrogate Frazer Theatre, 24
Manchester Lowry, 29
Nottingham Just The Tonic, 06 Nov
Bradford Alhambra, 07
Glasgow Glee Club, 12
Stockton ARC, 13
Farnham Maltings, 21
Stafford Gatehouse, 27
Tickets on sale Monday (16 December) at 10am from Ticketmaster
37The Devout – Depeche Mode Tribute, venue upgrade announced at the O2 Academy Islington, London on 20 March 2020, tickets on sale now from Ticketmaster See Tickets
36The Who, extra show added at Banquet Records Pryzm, Kingston on 14 February 2020, tickets on sale now from here
35Arena, the band confirm new 25th Anniversary Tour date at the O2 Academy 2, Liverpool on 02 October 2020, tickets on sale Friday (13 December) at 10am from Ticketmaster
34Melon Yellow 2020, featuring Ride, Turnover, The Regrettes & more at The Invisible Wind Factory, Liverpool on 14 March 2020, tickets on sale Friday (13 December) at 10am from Ticketmaster Ticketweb See Tickets
33Rammstein, extra tickets available at the Principality Stadium, Cardiff on 14 June 2020, tickets on sale now from Ticketmaster
32The Boomtown Rats, the band announce the Citizens of Boomtown Tour 2020,
Brighton Dome, 26 March
Cheltenham Town Hall, 27
Glasgow The Old Fruitmarket, 04 April
Birmingham Town Hall, 15
Liverpool Grand Central Hall, 17
Cardiff Great Hall, 18
Cambridge Corn Exchange, 24
York Barbican, 25
Manchester O2 Ritz, 29
London Palladium, 01 May
Gateshead The Sage, 02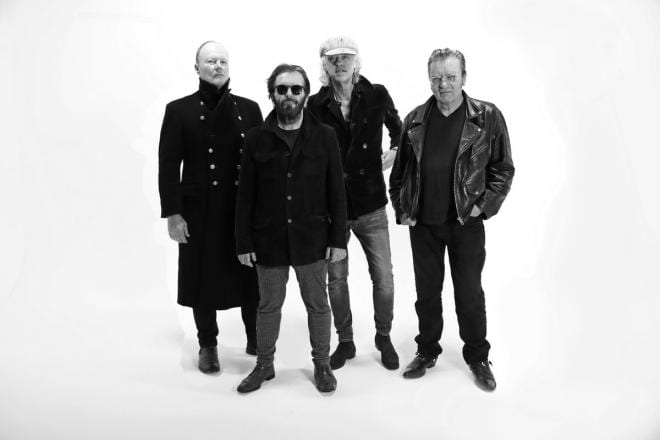 Tickets on sale Friday (13 December) at 11am from Gigantic AXS Ticketmaster Ticketweb See Tickets
31Scott Matthews, the singer-songwriter will be at Union Chapel, London on 28 November 2020, tickets on sale Friday (13 December) at 10am from Gigantic Ticketmaster Ticketweb See Tickets
30Monks Road Social, the collaborative outfit will be live at the Jazz Cafe, London on 11 May 2020, tickets on sale now from Gigantic Eventim AXS Ticketmaster Ticketweb See Tickets
29Jerome Thomas, the British singer-songwriter will perform at the Village Underground, London on 22 April 2020, tickets on sale Friday (13 December) at 10am from Gigantic Ticketmaster Ticketweb See Tickets
28The Overtones, the multi-platinum selling vocal harmony group announce June/July 2020 UK shows,
Hull City Hall, 17 June
Aylesbury Waterside Theatre, 20
Margate Winter Gardens, 21
Basingstoke The Anvil, 25
Colchester Charter Hall, 26
Stoke Victoria Hall, 27
Dorset Weymouth Pavilion Theatre, 28
Carlisle Sands Centre, 01 July
Aberdeen Music Hall, 03
Edinburgh Usher Hall, 04
Tickets on sale Friday (13 December) at 10am from Ticketmaster See Tickets
27Table Manners Live with Jessie Ware, extra dates added to March 2020 UK tour,
Glasgow Fruitmarket, 25 March
London Shoreditch Town Hall, 02 April
Tickets on sale now from Ticketmaster Ticketweb See Tickets
26Newmarket Nights: Racing + Bryan Ferry, the singer-songwriter is the next headliner to be confirmed for next summer at Newmarket Racecourse, Suffolk on 26 June 2020, tickets on sale Friday (13 December) at 8am from AXS Ticketmaster
25Brendan Schaub, late show added at Vicar Street, Dublin on 17 April 2020, tickets on sale Friday (13 December) at 9am from Ticketmaster
24Junodream, the group will be live at The Moth Club, London on 08 April 2020, tickets on sale now from Gigantic Ticketmaster Ticketweb See Tickets
23Native Harrow, the US folk duo confirm January 2020 UK shows,
Edinbrugh The Voodoo Rooms, 15 Jan
York The Basement, 18
Brighton The Prince Albert, 22
Tickets on sale now and Friday (13 December) at 10am from Gigantic Ticketmaster Ticketweb See Tickets
22The Staves, the indie folk trio to play February/March UK shows,
Manchester Gorilla, 27 Feb
Glasgow King Tuts, 28
Birmingham Castle & Falcon, 02 March
London The Dome, 04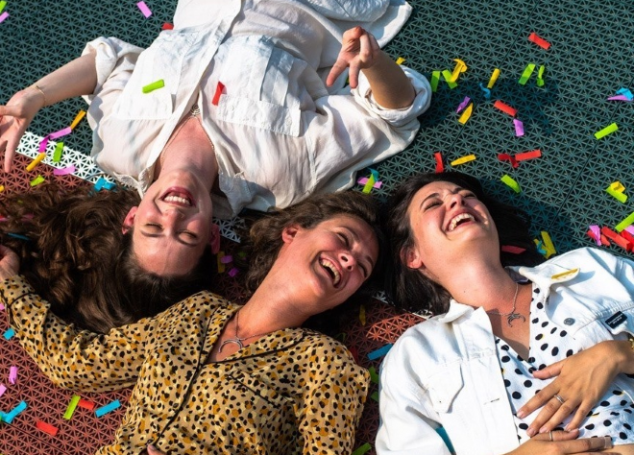 Tickets on sale Friday (13 December) at 10am from Gigantic Ticketmaster Ticketweb See Tickets
21Louis Berry, the singer-songwriter to play February 2020 UK + Dublin shows,
Glasgow King Tuts, 24 Feb
Manchester Gorilla, 25
Dublin The Sound House, 27
Tickets on sale Friday (13 December) at 10am from Gigantic Ticketmaster Ticketweb See Tickets
20Automatic, the LA post-punk trio announce February 2020 UK tour,
Brighton Late Music Bar, 11 Feb
Manchester YES, 12
Glasgow Flying Duck, 13
Leeds Belgrave Music Hall, 14
London Peckahm Audio, 15
Tickets on sale now and at 11am from See Tickets
19Stephanie Rainey, the Irish singer songwriter to play The Button Factory, Dublin on 26 March 2020, tickets on sale Friday (13 December) at 10am from Ticketmaster
18Ellie Taylor, extra dates added to the Don't Got This UK tour for spring 2020,
Bristol Tobacco Factory, 09 May
Cardiff Glee Club, 10
Glasgow Oran Mor, 15
Newcastle Stand Comedy Club, 16
Exeter Northcott Theatre, 24
Crewe Lyceum Theatre, 30
Brighton Komedia, 10 June
Liverpool Epstein Theatre, 11
Leeds City Varieties Music Hall, 12
London Bloomsbury Theatre, 18
Margate Theatre Royal, 19
Tickets on sale Friday (13 December) at 10am from Ticketmaster
17Jonathan Pie: Fake News Tour, extra dates added to 2020 UK tour,
Hastings The White Rock Theatre, 01 April
St Albans Arena, 02
Liverpool Philharmonic Hall, 04
Norwich Theatre Royal, 06
Glasgow The Pavilion Theatre, 20
Edinburgh The Queen's Hall, 22
Salford The Lowry, 05 May
Tickets on sale now from Ticketmaster
16Mike McGoldrick, John Doyle and John McCusker, the folk music legends will perform at the Colston Hall Foyer, Bristol on 25 February 2020, tickets on sale Friday (13 December) at 9am from See Tickets
15Clutch, the US rockers confirm July live dates,
Belfast Limelight 1, 21 July
Dublin The Academy, 22
Glasgow O2 Academy, 23
Tickets on sale Friday (13 December) at 8am from Ticketmaster Ticketweb
14Ezra Furman, the American indie folk/pop singer-songwriter has announced new UK and European shows for spring next year,
Leeds Live At, 02 May
Glasgow Stag & Dagger Festival, 03
Birmingham The Mill, 04
Brighton St Georges Church, 05
Tickets on sale now and Friday (13 December) at 9am from Gigantic Ticketmaster Ticketweb See Tickets
13Dermot Kennedy, extra dates added in Manchester & Glasgow for next year,
Manchester O2 Victoria Warehouse, 29 March
Glasgow O2 Academy, 01 April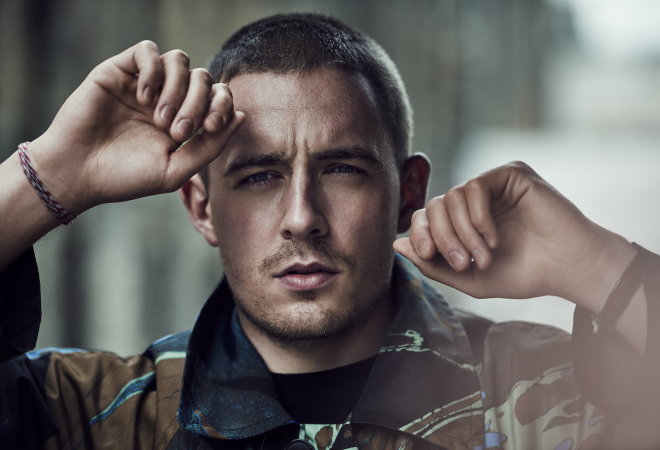 Tickets on sale Friday (13 December) at 9am from Ticketmaster Ticketweb See Tickets
12Brooke Annibale, the singer-songwriter to play The Slaughtered Lamb, London on 30 April 2020, tickets on sale Friday (13 December) at 9am from Gigantic Ticketmaster Ticketweb See Tickets
11Chuck Ragan, the American singer-songwriter confirms UK shows for December 2020,
Brighton Komedian, 08 Dec
Bristol Thekla, 09
London Islington Assembly Hall, 10
Leeds Brudenell Social Club, 11
Manchester Gorilla, 12
Glasgow Oran Mor, 13
Tickets on sale Friday (13 December) at 9am from Gigantic Ticketmaster Ticketweb See Tickets
10NME Awards 2020, the event featuring live performances from Yungblud, Beabadoobee + more will take place at the O2 Academy Brixton, London on 12 February 2020, tickets on sale Friday (13 December) at 9am from Ticketmaster
9Jordan Mackampa, the soulful singer confirms new UK shows for spring 2020,
Brighton Hope & Ruin, 26 April
Birmingham Hare & Hounds, 29
Edinburgh The Mash House, 30
Manchester YES The Pink Room, 01 May
Middlesbrough Westgarth Social Club, 03
Bristol Rough Trade, 05
Tickets on sale Friday (13 December) at 9am from Ticketmaster Ticketweb See Tickets
8Gaffa Tape Sandy, the garage rockers announce UK headline tour dates for March 2020,
Birmingham Dead Wax, 10 March
Glasgow Broadcast, 11
Manchester YES The Basement, 15
Cardiff Clwb Ifor Bach, 17
London The Grace, 19
Tickets on sale Friday (13 December) at 9am from Ticketmaster Ticketweb See Tickets
7John Bishop, extra date added at Live at the Marquee, Cork on 17 June 2020, tickets on sale Friday (13 December) at 10am from Ticketmaster
6The Zombies, the band will bring The Invaders Return Tour will head to Under The Bridge, London on 21 May 2020, tickets on sale Friday (13 December) at 10am from See Tickets
5Seven Worlds One Planet Live In Concert, the spectacular one-off event will present the very best footage and music from award-winning composer Hans Zimmer at The O2, London on 24 May 2020, more tickets on sale now from Ticketmaster
4The Chameleons, with Theatre of Hate and B-Movie live at the Academy, Manchester on 19 December 2019, tickets on sale Friday (13 Decmeber) at 10am from Gigantic Ticketmaster See Tickets
3Racing + Rudimental DJ Set, the drum and bass band to play DJ set at Carlisle Racecourse on 04 July 2020, tickets on sale now from Ticketmaster
2Robbie Williams, more tickets released for London shows at The SSE Arena, Wembley on 16-17 December 2019, tickets on sale now from Ticketmaster
1The Who, the rockers announce intimate acoustic show and their smallist live show in over 40 years at Banquet Records Pryzm, Kingston on 14 February 2020, tickets on sale at 11am from here