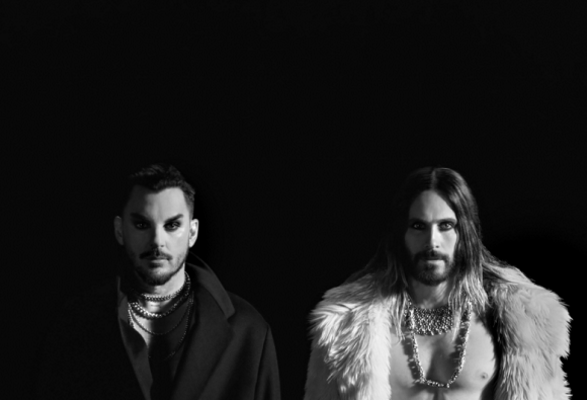 Thirty Seconds To Mars have shared new emotionally-charged, anthemic single 'Get Up Kid' via Concorde Records.
The song is the third to be released from the award-winning, multi-platinum-selling band's much-anticipated sixth studio album 'It's The End Of The World But It's A Beautiful Day', due out on 15 September 2023.
LISTEN HERE:
'It's The End Of The World But It's A Beautiful Day' follows on five years from their chart-topping fifth studio album 'America'.
Throughout their career, the band has continued to push themselves to evolve and expand. Their new focus is on being simple and concise, with no songs longer than three-and-a-half minutes and an emphasis on Jared's emotive, straight-from-the-heart vocals.
The new 11-track full-length will also feature previous singles 'Life Is Beautiful' and 'Stuck', which is currently on track to surpass 40 million streams globall
Next month, Thirty Seconds To Mars will make their long-awaited return to the Lollapalooza festival for the first time since 2006. In addition to the festival stage, they will headline two official Lollapalooza Aftershows, before appearing at Atlanta's Music Midtown Festival, the sold-out When We Were Young Festival in Las Vegas, and Mexico City's Corona Capital Festival this autumn.
The band consists of brothers Jared and Shannon Leto.
Thirty Seconds To Mars 'It's The End Of The World But It's A Beautiful Day' Full Album Tracklisting:
Stuck
Life Is Beautiful
Seasons
Get Up Kid
Love These Days
World On Fire
7 to 1
Never Not Love You
Midnight Prayer
Lost These Days
Avalanche
Photo Credit: Bartholomew Cubbins / PRESS