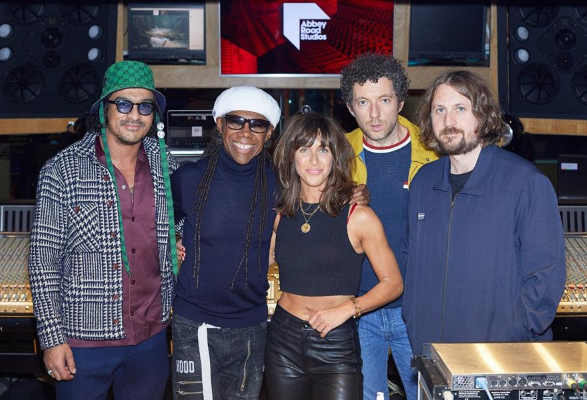 The Zutons have revealed that they are currently working on their long-awaited fourth album, to be produced by Nile Rodgers.
After recently supporting Nile Rodgers & CHIC in their hometown of Liverpool this summer, The Zutons headed to Abbey Road Studios with the legendary songwriter and producer to record their new album.
The full-length will be their first together since 2008s 'You Can Do Anything'.
Before going on hiatus, the multi-platinum selling band released three UK Top 10 studio albums between 2004 and 2008. They have 9 UK Top 40 singles, including two Top 10 tracks 'Why Won't You Give Me Your Love?' and 'Valerie', which later became a double-platinum hit for Amy Winehouse and Mark Ronson.
Nile Rodgers has written, produced and performed on albums that have sold over 500 million units and 75 million singles worldwide.
Lead singer and guitarist Dave McCabe commented, "We all love the records that Nile has made as a musician and a producer, and we are playing better than ever as a band right now.
We sent him 5 songs we recorded in my house not long ago and it gave us so much confidence when he came back and said he liked them because it meant we had a chance of making a great album with somebody who we knew we would respect and listen to.
He gets what we're about and what the feeling behind each song is, he gets what the DNA or story of the song is."
Fans of The Zutons can expect the new album to be released sometime in 2022.
Photo Credit: Wilko Wilkinson