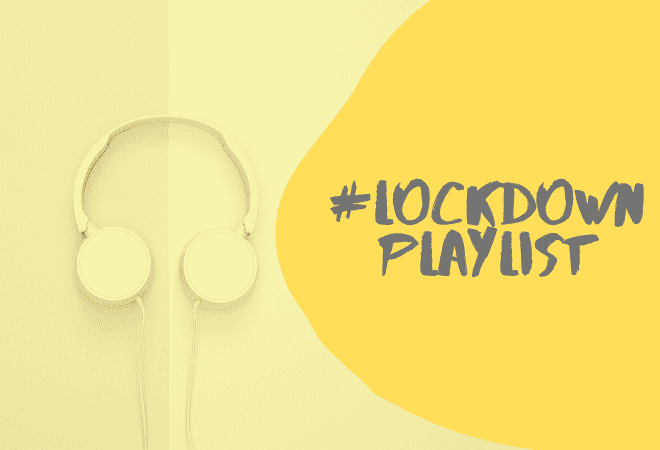 We're all in need of some fun and positivity right now and we hope these tunes will be just what you need.
Whether you're searching for a song to help soothe you or make you smile, our lockdown playlist has it all – a song for every mood and emotion. It's the perfect soundtrack to your social distancing!
Ultimate Lockdown Playlist:
This 2003 pop hit may have originally been penned about a toxic relationship however, the track's title has taken on a whole new meaning in recent times.
Toxic – Britney Spears
The Police's 1980 hit 'Don't Stand So Close to Me' has become a new anthem in the age of social distancing.
Don't Stand So Close To Me – The Police
And suddenly we are a lot more aware of the importance of good hand hygiene.
Can't Touch This – MC Hammer
Keeping our houses spick and span has also become more essential during these times and for many of us, our homes have never been so spotless.
So Fresh And So Clean – Outkast
Companies around the world are encouraging their employees to work from home and now we can all find some common ground in the same song lyrics.
"You don't gotta go to work, work, work / But you gotta put in work, work, work."
Work From Home – Fifth Harmony
Despite trying to keep ourselves busy, for many loneliness has started to set in.
Lonely – Akon
Realising the importance of staying connected to our loved ones, embracing technology has become a vital part of keeping in touch.
Call On Me – Eric Prydz
Although despite the regular phone calls and video chats, we have all experienced moments of extreme boredom.
I Want To Break Free – Queen
But then we remember the importance of staying home and are empowered by our decision to lockdown.
Stronger – Kanye West
Undoubtedly there are still times when we are scared and uncertain.
F.E.A.R. – Ian Brown
And sometimes it does literally feel like the world is going to end.
It's The End Of The World As We Know It – R.E.M.
But we also know that there are real-life heroes out there.
Lean On Me – UB40
We just need stick together and remember that we are not in it alone.
You'll Never Walk Alone – Captain Tom Moore, Michael Ball & The NHS Voices of Care Choir
Eventually, we will bounce back, and things will start to go back to normal.
Bounce Back – Little Mix
And when we come out the other side, we will all be feeling like champions.
Survivor – Destiny's Child
What quaran-tunes are you listening too whilst on lockdown? Tell us for the chance to WIN a Ticketmaster Gift Card – find out more HERE.