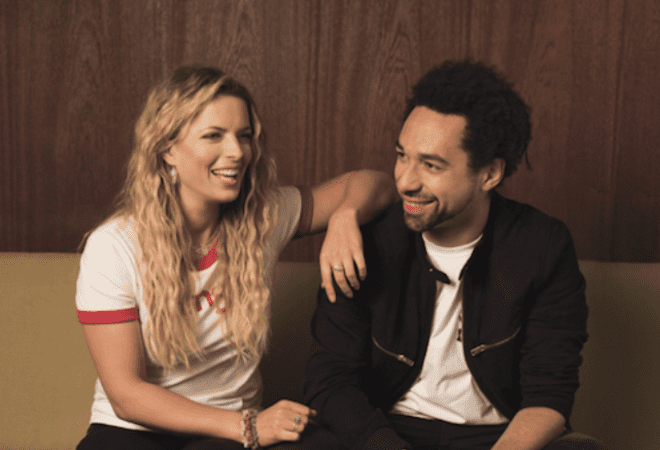 The Shires have shared brand new track 'Lightning Strikes', lifted from their forthcoming album 'Good years' due out on 13 March 2020 and recorded by the duo in Nashville.
The UK's best-selling country act were the first UK artists to win 'Best International Act' at the prestigious CMAs and have also been celebrating Ben's recent 'International Country Broadcaster' award nomination at the 2020 CMA international Awards.
The new record follows Ben and Crissie's two gold-certified albums and three Top 10 singles. Discussing their latest track the pair commented, "We can't wait to put Lightning Strikes into our live set, the opening line 'Standing outside, raining in the Summer', is going to be perfect for the festival season. Also, vocally the song is so much fun for us with all the crazy harmonies."
LISTEN TO 'LIGHTNING STRIKES' HERE:
After forming in 2013, The Shires released their debut album 'Brave' in 2015 and became the first UK country act to reach the Top 10 of the UK Albums Chart. Furthermore, their 2016 follow-up release 'My Universe' was the fastest-selling UK country album in history.
Currently on the road performing alongside Young Voices, the largest children's choir concerts in the world, The Shires are set to return to the UK and embark on an extensive nationwide tour in 2021. The duo will head to venues across the country including London Palladium, Bristol Academy, Birmingham's Symphony Hall and Brighton's Dome.
Remaining tickets on sale now from Gigantic Ticketmaster See Tickets