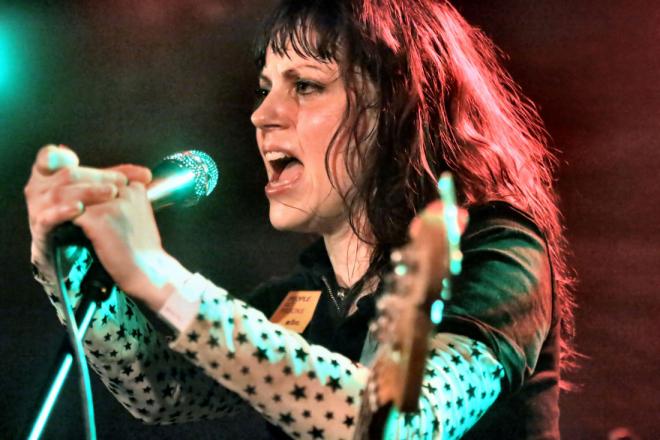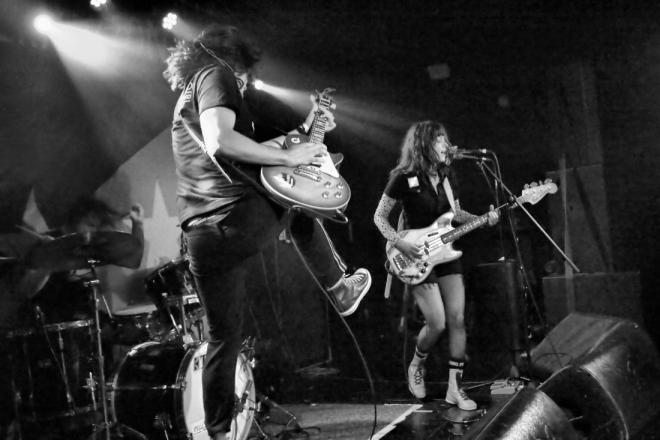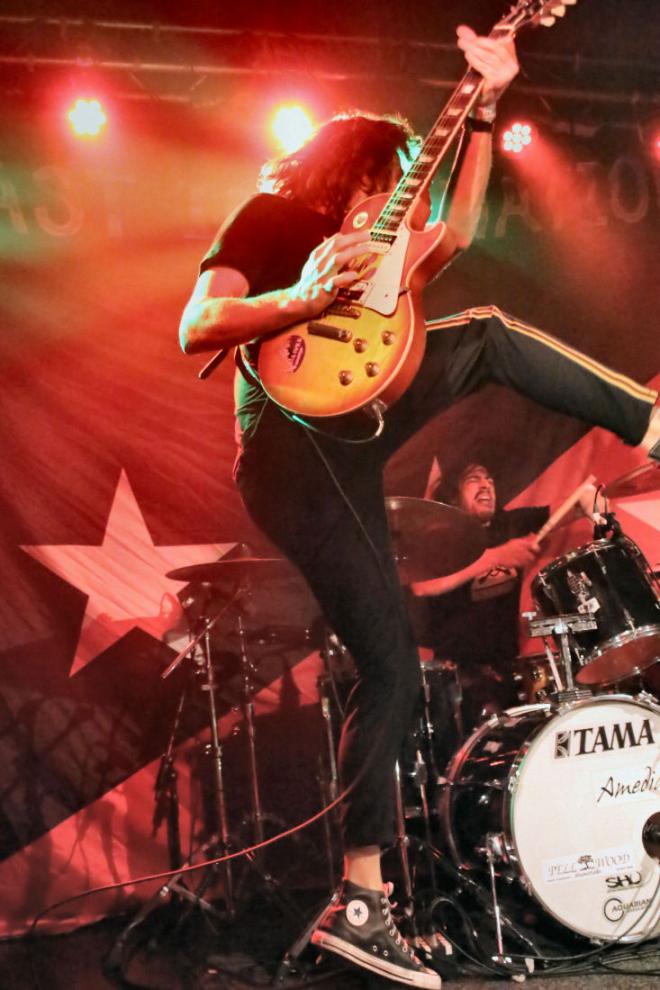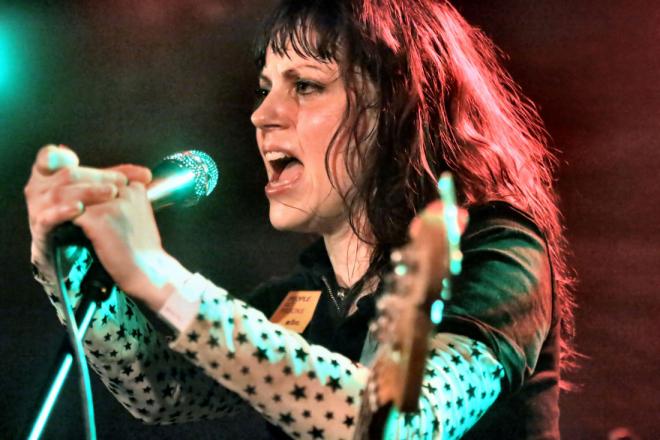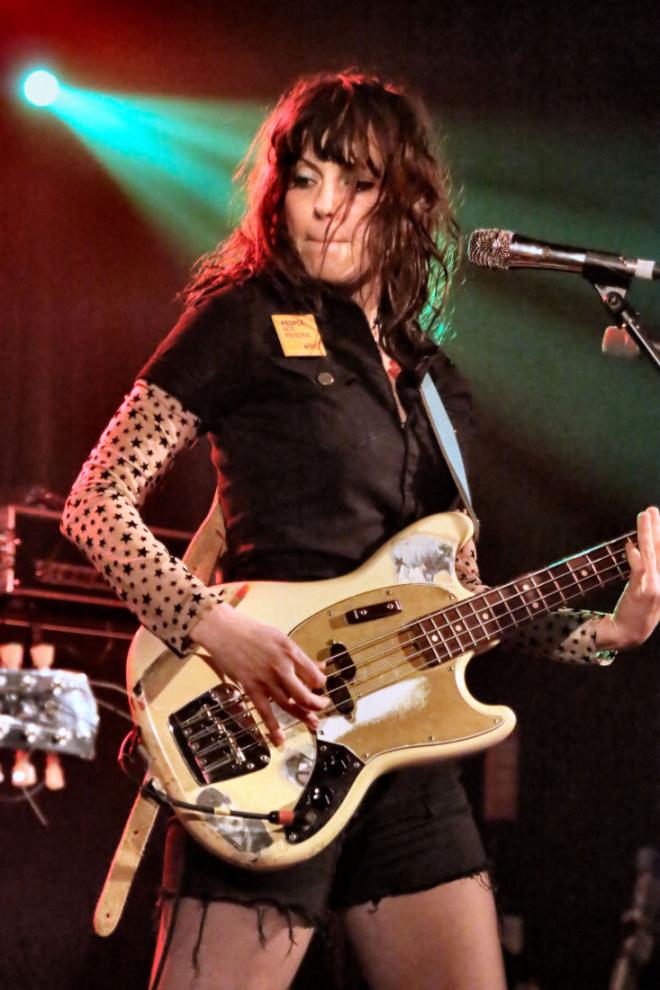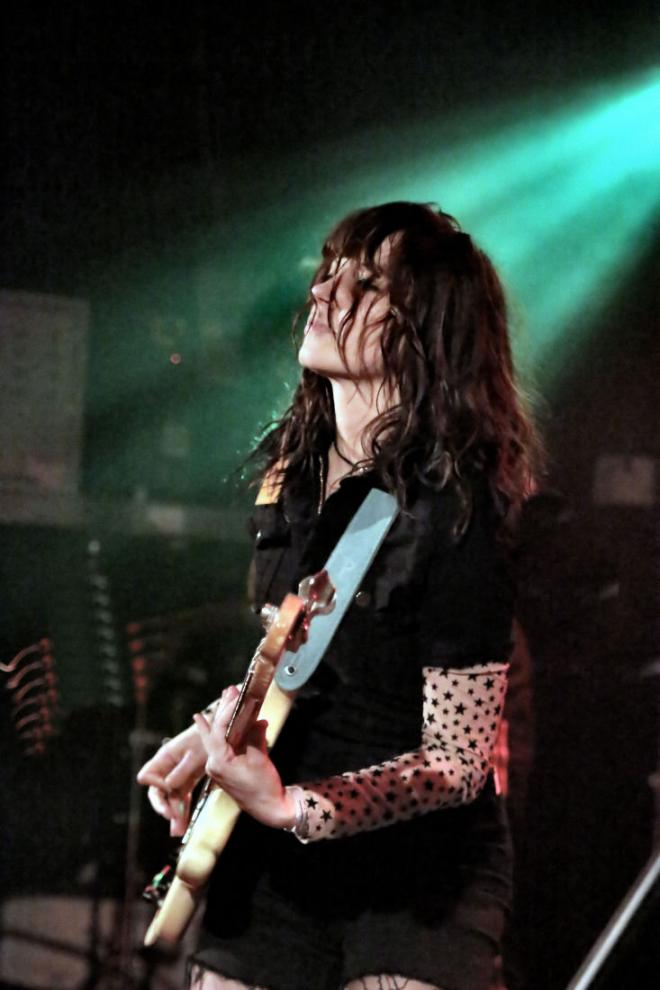 The big thing that I love about my role for Gettothefront is that a few days ago I had the pleasure in covering the Rod Stewart gig in Wolverhampton in front of 20,000+, and here I am in Brum watching The Last Internationale in the smaller institute venue. But, to be quite honest, although Rod was excellent and of course I enjoyed it, I went to this gig after only seeing a couple of videos on YouTube and was absolutely blown away by The Last Internationale.
Yes, it was a smaller audience, possibly due to the rain, but for those who braved the weather it was a gig to remember. With a great guitarist Edgey Pires who jumps about like he's plugged into the electric socket and vocalist Delila Paz who not only has an extraordinary voice but, sings with a passion and fire that most would die for and looks like a rock star, they are a force to be reckoned with.
Soul On Fire is their second album release. After having signed to a quite large label and having the rug pulled out from under their feet by the label going bust and taking a lot of artists and bands with them, they are having to re-launch themselves to the world. And when you consider they have supported the likes of The Who and Robert Plant in the past, you might think it would have knocked their confidence but, not on this showing. They performed like they were playing to a stadium it was that good! Soul On Fire is a cracking album believe me, but even that doesn't come close to The Last Internationale live! They have a retro/sixties/psychedelic influence to their sound with a social conscience – wow what a combination.
Delila left the stage at one point only to re-emerge in the audience with an acoustic guitar and impromptu sing-along and everyone loved it. Phones out recording it, singing, strumming her guitar, brilliant. After the gig I had the pleasure to meet them and surprise, surprise they were really nice, genuine people and it was obvious that they were true rockers and live for the music. Given an even break it won't be long before they are playing much larger venues, and I will be at the front. So do yourself a favour get on The Last Internationale band wagon.
Photos by Geoff Griffe
Review by Jennifer Griffe