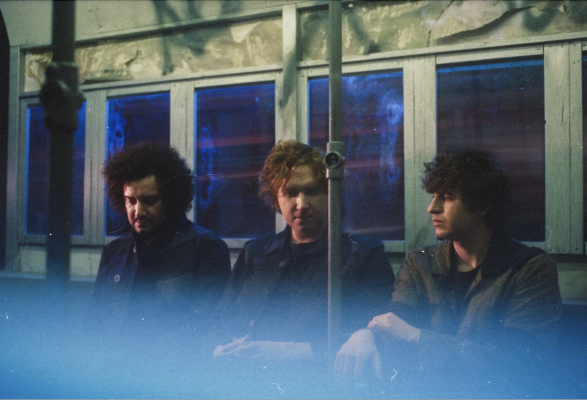 The Kooks have confirmed that their sixth studio album '10 Tracks To Echo In The Dark' is due out on 22 July 2022.
The record will be revealed in three parts, with the first two consisting of 3-track EP releases and the final featuring a further four songs to complete the full album release.
'10 Tracks To Echo In The Dark Part 1' is out now and includes tracks 'Connection', 'Jesse James' and 'Modern Days'.
LISTEN HERE:
CHECK OUT THE MUSIC VIDEO FOR 'CONNECTION' HERE:
Work on the album first started pre-pandemic in Berlin with frontman Luke Pritchard and local producer Tobias Kuhn. They were eventually forced to complete their writing sessions over Zoom until Tobias was able to fly out to London and record with the band.
Pritchard commented, "I started going to Berlin for three or four days at a time. I was really affected by Brexit and I wanted to make a bit of a statement by creating a European record…We're a European band, we practically lived out there and have so much love for Europe, so we wanted to keep that connection."
'10 Tracks To Echo In The Dark' is also the first album the British indie-pop trailblazers have made since Luke got married to singer-songwriter Ellie Rose. The couple welcomed son Julian to the world in November last year.
He concluded, "In the pandemic I had a good amount of time to look over our albums and feel proper proud and lucky. This album is a real thank you to our fans for sticking by us for so long, we hope you love it."
The Kooks recently kicked-off their delayed 15th Anniversary Tour of their debut album 'Inside In/Inside Out' – remaining tickets on sale now from AXS Ticketmaster Ticketweb See Tickets
Photo Credit: Paul Johnson / Say Goodnight Films