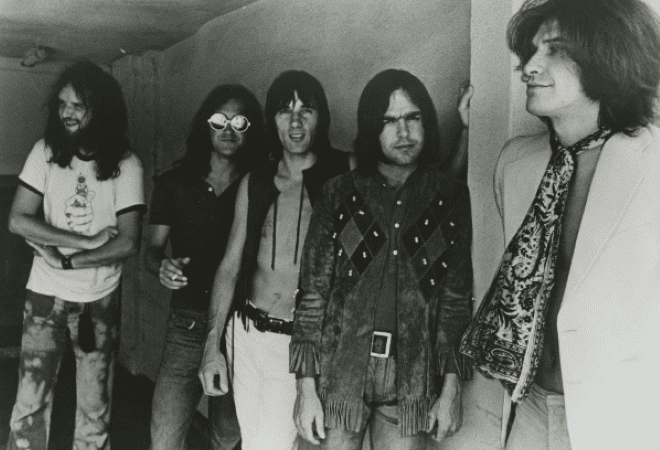 The Kinks iconic hit 'Lola' is turning 50 on 12 June 2020 and the special occasion will celebrated with #LolaDay.
Fans will be able to 'Lolafy' their individual photos with 10 new custom made stickers available on The Kinks official website here. Some of the finest acts around will also be performing their unique interpretations of the track on the day.
Read on for interesting facts about the ground-breaking song, which helped cement The Kinks status as one of Britain's finest bands.
– 'Lola' was released on 12 June 1970.
– The track was penned by Ray Davies and recorded at Morgan Studios in London.
– Inspired by an alleged encounter by the band's manager, 'Lola' supposedly tells the romantic tale between a young man and a transgender person whom he meets in a club in Soho.
– Released with Village Green Preservation Society outtake 'Berkeley Mews' in the UK and the Dave Davies-penned 'Mindless Child of Motherhood' in the US, the iconic hook has been sung around the world for decades.
– It is said to be the first song written by Ray Davies following the break he took to act in the 1970 Play for Today film, 'The Long Distance Piano Player'.
– Although Ray had initially struggled to record an opening that would set up the song, the rest he said, "came naturally". He commented, "I remember going into a music store on Shaftesbury Avenue when we were about to make 'Lola'. I said, 'I want to get a really good guitar sound on this record, I want a Martin.' And in the corner they had this old 1938 Dobro that I bought for £150. I put them together on 'Lola', which is what makes that clangy sound: the combination of the Martin and the Dobro with heavy compression."
– Due to its controversial subject matter at the time and use of the brand name Coca-Cola, the single received a lot of backlash and was even banned in Britain and Australia.
– The song however was met with critical acclaim from press, with Rolling Stone labelling 'Lola' as "decades ahead of its time."
– The Kinks went to No.2 on the charts in Britain and No.9 in the US.
– The single went on to be a huge success worldwide and reached the top of the charts in Ireland, New Zealand and South Africa, as well as the Top 5 in Germany, Austria, Belgium and Switzerland.
– The song was the band's biggest single success since 'Sunny Afternoon' in 1966.
LISTEN TO 'LOLA' HERE: