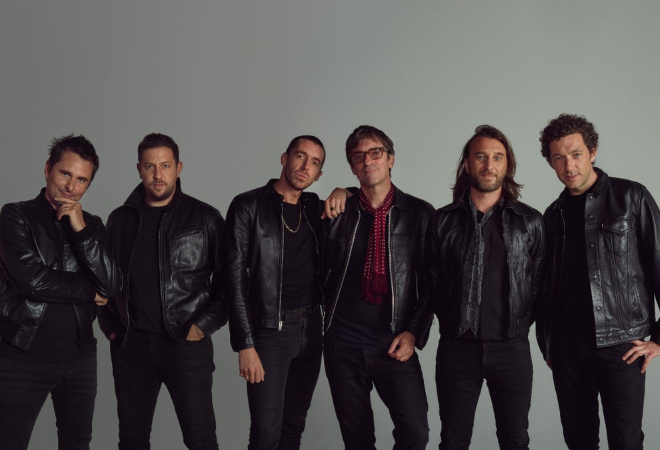 The Jaded Hearts Club have unveiled the official music video for their latest track 'I Put A Spell On You'.
The song is set to appear on their debut album 'You've Always Been Here', due out for release on 02 October 2020.
The new band have made it their mission to put a new spin on lost classics from the world of Northern Soul and Motown. The supergroup features frontmen Miles Kane (The Last Shadow Puppets) and Nic Cester (Jet), guitarists Graham Coxon (Blur) and Jamie Davis, Matt Bellamy (Muse) on bass and drummer Sean Payne (The Zutons).
'I Put A Spell On You' was originally released in 1956 by Jalacy "Screamin' Jay" Hawkins and has previously been covered by the likes of Nina Simone, Annie Lennox & Jeff Beck. The all-star collective has made this song their own by embracing its dark undertones and pairing it with a 1960s Italian horror inspired video, shot in Italy by filmmakers OLO Creative farm.
WATCH IT HERE:
'I Put A Spell On You' is the latest track to preview the album after 'Love's Gone Bad' , 'Reach Out I'll Be There', 'This Love Starved Heart of Mine (It's Killing Me)', 'Nobody But Me' and 'We'll Meet Again'.
The band first formed back in 2017 after British guitarist Jamie Davis — who previously ran Coxon's label Transcopic Records — was looking to book a Beatles tribute for his birthday party in LA, but instead decided to ask his friends to put an impromptu band together.
Some of their most memorable gigs include playing Stella McCartney's fashion show where Paul McCartney jumped on stage as Ringo Starr watched on. They also performed at SXSW festival as well as at Roger Daltrey's Teenage Cancer Trust event at The Royal Albert Hall and a headline London show at the 100 Club.
The Jaded Hearts Club were due to hit the road on tour this year, however all plans were postponed due to the ongoing Covid-19 situation. They have been using their downtime to research material and new ideas for their second album.
Photo Credit: Tom Oxley