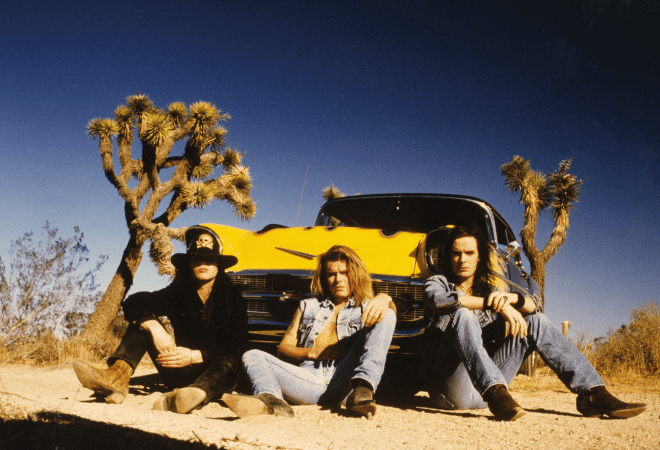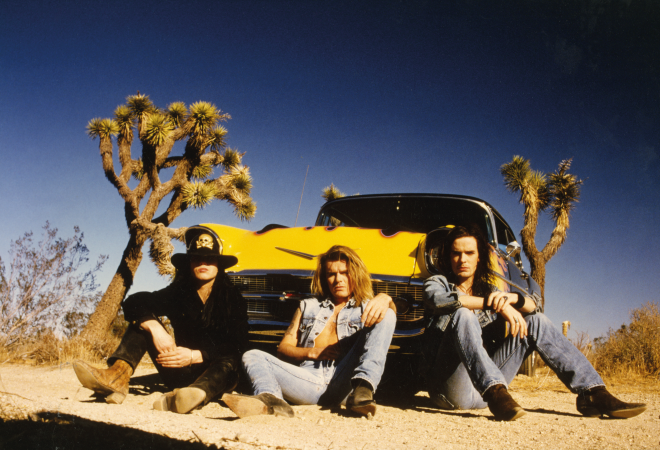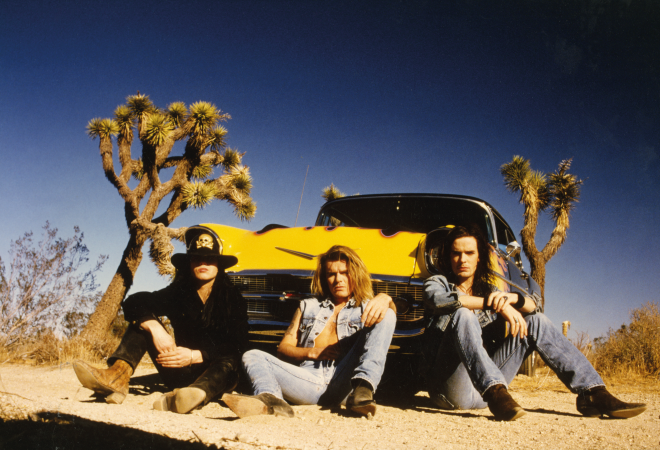 The Cult's current tour celebrates the 30th anniversary of their 'Sonic Temple' album and the band visited Leeds last weekend for a sold out gig at the O2 Academy. Their US tour earlier this year has whipped them into a taut, t ahead of their visit and they duly delivered an energetic performance that left the crowd howling for more.
Ian Astbury and guitarist Billy Duffy remain the foundation of the band and are augmented by a rhythm section of John Tempesta and Grant Fitzpatrick on drums and bass, with Damon Fox on keyboards.
Astbury looked every inch the rock star – eerily reminiscent of Jim Morrison and dressed head to foot in black, with his ever present shades and mane of black hair. Importantly, despite noticeably avoiding some of the higher notes – nature catches up to us all – he sounded terrific and still possesses a mighty voice capable of hitting all corners of the venue and pinning listeners to the walls.
Duffy remains a model of consistency powering out riffs with ease, windmilling away at his guitars and striking a number of heroic poses for the hardcore fans down on the barrier. But it's not all show, Duffy has always been a terrific guitarist and the driving force behind the band's sound. The sight of him wringing notes from his Gretsch White Falcon remains one of rock's classic images.
Opening with 'Sun King', the band followed up with a pounding take on 'Wild Flower', its thundering riff shaking the Academy to the core. 1987's Rick Rubin produced 'Electric' remains my favourite Cult album, an insane collection of songs so raucous that just the thought of it quickens the pulse.
Happily, Sonic Temple had its fair share of great songs too with 'Fire Woman', 'Edie (Ciao Baby)' and 'Sweet Soul Sister' being stand outs and although this wasn't a 'playing the album in full' show, the band covered most of the release's material including 'New York City', 'Automatic Blues', 'Soul Asylum' and 'American Horse' as well as the aforementioned trio.
'Rain' was magnificent, Astbury either shaking his tambourine or hurling it to the floor as the crowd sang along as Duffy hung off the front of the stage, his Gretsch slung low enough to give Peter Hook a run for his money. It heralded a superb section of the show as 'Spiritwalker', 'The Phoenix', and 'Fire Woman' followed before 'Love Removal Machine' closed the main set in vibrant fashion.
An encore of 'Horse Nation' and 'She Sells Sanctuary' brought the evening to a close, the crowd erupting as Duffy powered out the intro to one of rock's classic songs. All seems well with The Cult at present – the UK tour which continues through to the end of October seems pretty much sold out everywhere and, live, they most definitely still deliver the goods.
Review by David Dunn
Photo Credit: Andrew MacPherson