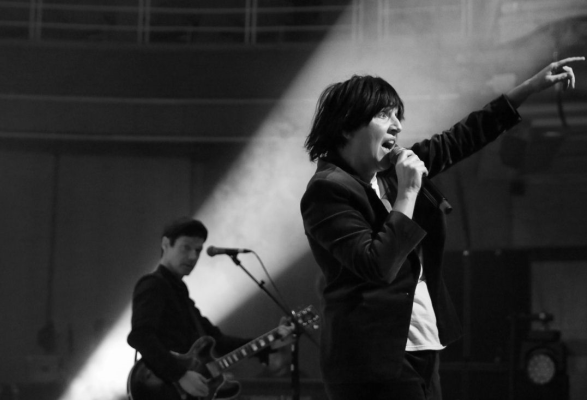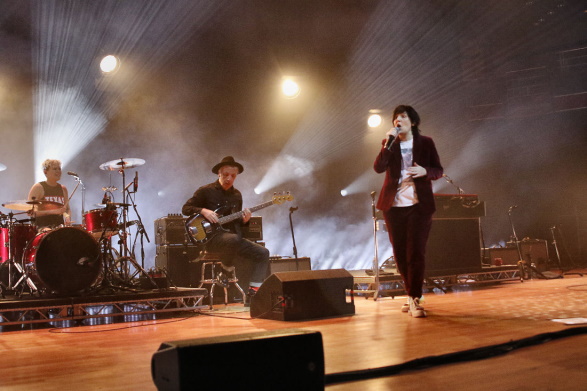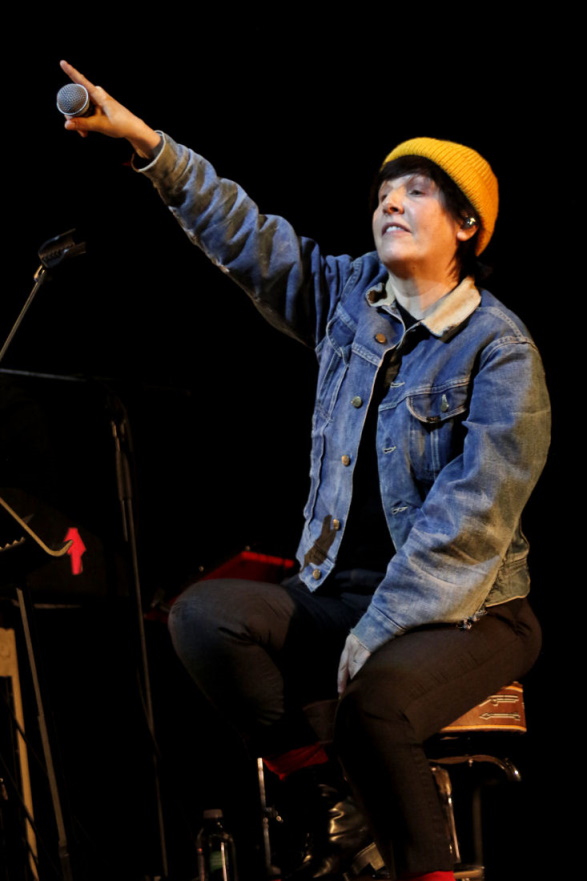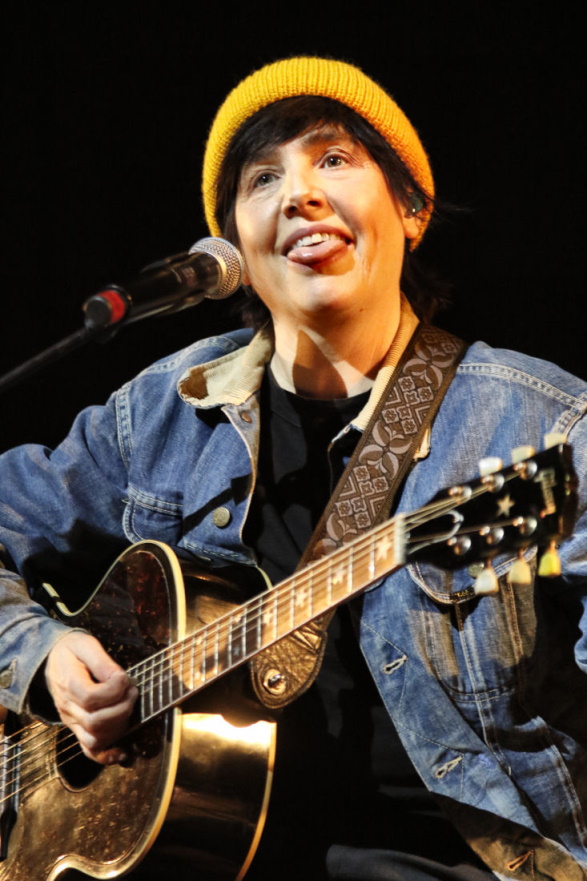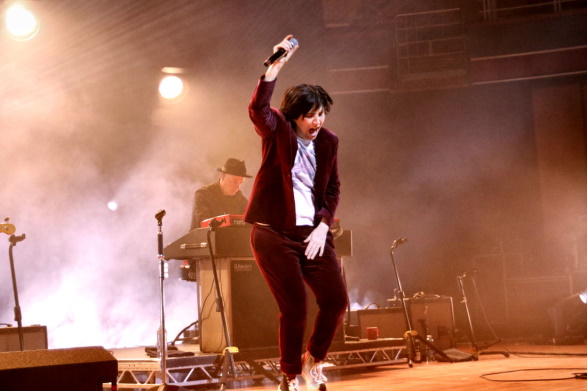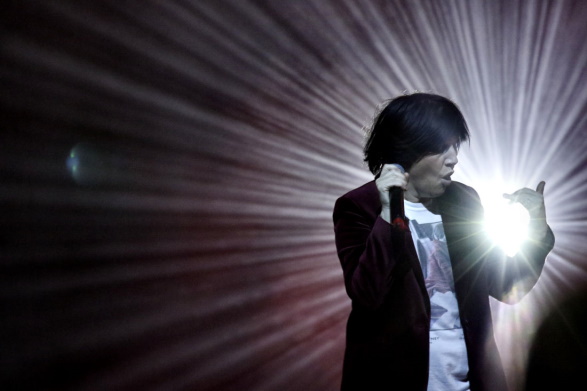 Texas hit the road in honour of their debut album 'Southside', starting the night with a slightly laid-back run through of the entire album. Sharleen dressed accordingly, going with a baggy denim jacket and bright yellow beanie hat, the songs interspersed with chat and stories about the album, and an epic funny argument about a gift of some Tunnocks Caramel Wafers from someone outside who made the big mistake in calling them a cake!
Sharleen went ape saying the clue is on the packet, BISCUIT! I won't write exactly what she said, anyone who knows Sharleen wouldn't be really surprised and the colourful language carried on but she seemed really fired up, and the audience loved it. This proved to be a correct as last time we saw her at the Symphony Hall she took three songs to order the seated audience to get up, tonight before even before the intro hadn't finished when she turned faced the crowd and simply shouted, up! And the faithful rose up not to get chance to sit down again, it was one of those nights, smashing out hit after hit, 'Halo', 'Summer Sun', 'When We Are Together', the list goes on and even the usual overzealous Symphony Hall security just accepted they were beaten by Sharleen and the band. And with the newer hits like 'Mr Haze' and the title track of the recent top ten album 'Hi', hit songs that have brought Texas to a newer listener, keeping up the tempo.
We even had orders to light up our mobiles and wave them, it looked great. Sharleen informing the crowd that this was the last song, obviously greeted by moans, she turned and said you all know it's not really the last one don't you. I have left out the expletives again, and true to her word they come back on and smashed out another three songs out 'Suspicious Minds', 'I Don't Want A Lover' and 'Black Eyed Boy. This was one of best gigs we have seen at the Symphony Hall, great night, still a great band, still a great singer, enough said.
Photos by Geoff Griffe
Review by Jennifer Griffe